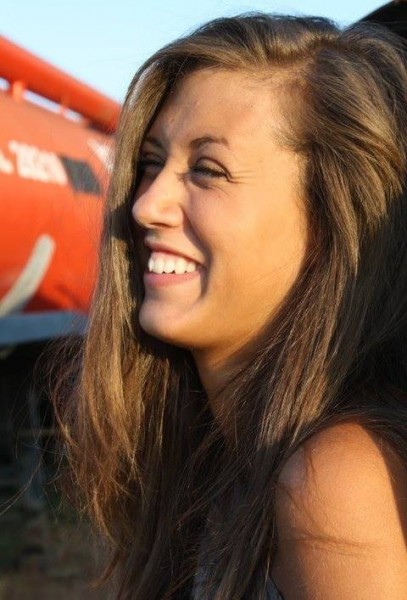 I was asked this past week to do an interview with Andrew Parr on his podcast show called "The Movement."
Whenever I do any form of public speaking I always like to know exactly what I am talking about.
I have notes, cue cards—I am prepared for everything.
My notes are my armour.
Andrew and I decided to just show up and talk about anything.
I cover the story of finding my father for the first time, saying yes to yourself as an artist, how being broke is only romantic for a little while, the power of attraction, my experience within abortion, fear, self care, vulnerability, critics, nakedness.
It was really wonderful to be a guest on Andrew's show and have the chance to verbalize the words I so often write.
Thank you to Andrew for having me on his podcast. (Listen here)
Here's an excerpt:
"Being broke, as an artist is romantic, do it once, don't make a habit of doing it. It's not that cool—you need to be fed, have a roof over your head and take care of yourself if you're going to be able to write and create.
A month before coming here, I choose to quit all my jobs and just write. There was one week where I only had sixty dollars and my propane tank ran out at my cabin, and I had the choice to either have hot showers and gas to cook or I had the choice to buy groceries and put gas in my car. I made the choice to buy groceries and gas, as I live pretty remote. I didn't have a shower for a week, I showered in the ocean, and it was really cold—it was September. I've never really appreciated money so much, as I've worked jobs in sales and restaurants, bars and always made a ton of money and spent a ton of money. It was the first time I've went into a grocery store and been like, "I have fifty dollars, what am I going to buy?" I ate oats, bananas, bread and deli meat for a week. I never used to even know what deli meat was—I grew up on organic, algae, superfood. When I buy meat, I am usually like, "Is it organic? Is it free range? Did the chicken have friends?
It was beautiful, I wrote a poem called I should get a job, I had some really beautiful moments of appreciation and simplicity. I'm really happy I had that week, and at the end of that week I got paid, I got a hot shower—and it was so fucking good. And I also got asked to write a biography for two women in Carolina, to write their book, which is long term work and I was approached by two new clients to contribute articles, paid.
It was almost like I had to struggle for that week, and then it was just abundance, abundance, abundance. Sometimes it takes a little dry spell of being like this is what I want.
And the universe is like, "Do you really want that? Do you really?"
And you have to be like, "Yes, I'm going to eat oats! I want that!"
~ Janne Robinson
Want more of The movement? Listen here.
Author: Janne Robinson
Editor: Renee Picard
Image: via the author