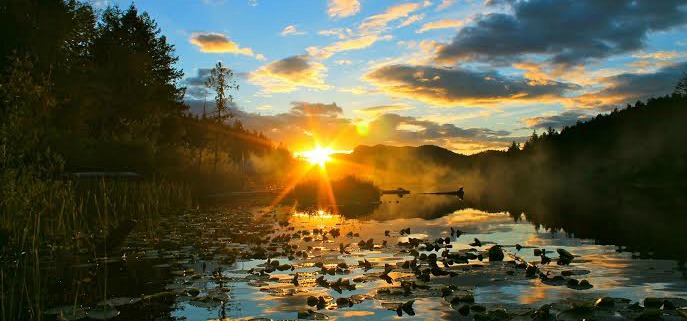 It doesn't take a scientist to understand that a daily practice of meditation or conscious breath work will benefit our lives in positive ways.
But how much does it actually benefit us?
I know, for me, it was really challenging to commit to my practice at first. I would sit there for three minutes feeling like it was such a waste of time. I'd get bored. I'd feel angry. My body would ache. I would get annoyed with the fifteen different conversations going on inside my head all at the same time.
It was really hard. Especially because nobody taught me a technique to entertain my crazy mind. However, I stuck it out and I stayed committed to the practice and slowly but surely I started to see some tangible results in my life.
Now, a decade later, my practice has changed my life and the benefits have rippled out to thousands of people around the world through my eCourses and workshops! Amazing, huh? Here are some of the big ways meditation helps me to excel in life, business, sports and relationships, and how it can help you do the same:
1. It makes me feel less hyper and crazy.
Ever since I was a little kid I have always been a hyper person; I get super excited and ungrounded quite easily. In one sense it's awesome because it doesn't take much to get me revved up, but the downside of being hyper is it has caused me to make some very poor, ungrounded decisions.
Meditation helps me to channel all that high energy and ground it down through my body so I can feel what's real and what's not. I make better choices now.
2. It helps me see my own lies.
Like most humans, I have stories running through my mind, many of which are not true. Practicing self awareness helps me to release the thoughts and judgments I have about myself or others and replace them with more positive, supportive thoughts. I feel much clearer about who I am and what I want in life since I began meditating.
It supports me to soften into compassion. As I meditate and become present with my anxiety, judgments, make-believe stories and ignorance, I begin to practice compassion, acceptance and forgiveness. I believe this makes me a better, more caring person.
3. It's good for my health.
When I do a 20-30 minute breath practice I am always blown away at how clear, connected, in my heart and generally amazing I feel. I find that the good energy I cultivate in my practice bleeds into the rest of my day and life.
It's funny though because I still resist doing my meditation, even after a decade of practice. I guess this is why it's my medicine to share and to take (in daily doses). My future self is always grateful when I show up to practice.
4. It teaches me how to be a better husband and friend.
On days that I meditate, I find that I listen better, am more receptive to my wife and friends, feel present, take things less personally when I'm faced with conflict and feel more grateful for the people who bless my life and make it what it is.
5. It improves my athletic performance.
I am a golfer and I play nearly every day. Because I know how to show up to my shots present and committed to my target, I play consistently better golf. I also get a lot less pissed off than I used to when I hit a poor shot or played a crappy round (which also makes me a better golfer).
6. It causes me to be a better entrepreneur.
When I am trying to plan out my week, month or year ahead I often go for a hike with my journal and a bunch of questions. I find a beautiful spot to sit and then I spend the next few hours actively listening and allowing the answers to come to me naturally. My ability to navigate my life and make great decisions for my business is exponentially better because of my embodiment practices. This benefit is easy to see as I look at the growth of my work these last five years.
7. It gives me creativity.
When I'm meditating regularly, I find I am more self-expressive. It's like the energy I cultivate during my practice needs somewhere to go, causing me to come up with better ideas for my business or creative projects. When I meditate, I naturally want to beautify the world around me.
8. I'm happier when I meditate.
My meditation practice helps me to feel more relaxed, centred, confident, soft in my heart and connected to life, naturally causing me to be more grateful and fulfilled. I feel blessed that I have learned this simple practice and that I get to share it with others.
Thank you for reading. Please leave a comment or question below.
~
Author: Brad Morris
Editor: Caroline Beaton
Photo: Author's property