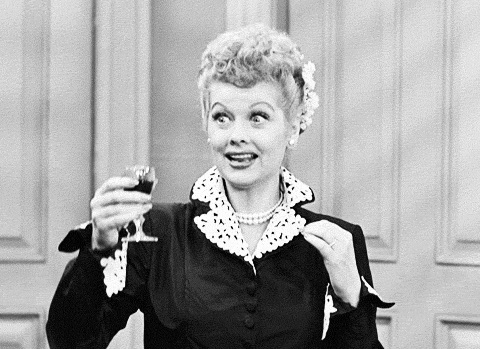 Procrastination is something we have all experienced to some degree in our lives at one point or another.
It is human nature. It's an internal fight within ourselves that most of us battle. What I find comforting is that even some of the greatest inventors and geniuses of our time also encountered this disingenuous temptress.
The good news: if they can overcome it, we can too!
"My advice is to never do tomorrow what you can do today. Procrastination is the thief of time." ~ Charles Dickens
~
"Don't wait. The time will never be just right." ~ Napoleon Hill
~
"It was my fear of failure that first kept me from attempting the master work. Now, I'm beginning what I could have started ten years ago. But I'm happy at least that I didn't wait twenty years." ~ Paulo Coelho
~
"What may be done at any time will be done at no time." ~ Scottish Proverb
~
"You can't just turn on creativity like a faucet. You have to be in the right mood. What mood is that? Last-minute panic." ~ Bill Watterson
~
"Things may come to those who wait, but only the things left by those who hustle." ~ Abraham Lincoln
~
"It is easier to resist at the beginning than at the end." ~ Leonardo da Vinci
~
"One of the greatest labor-saving inventions of today is tomorrow." ~ Vincent T. Foss
~
"Procrastination is the bad habit of putting off until the day after tomorrow what should have been done the day before yesterday." ~ Napoleon Hill
~
"Never put off for tomorrow, what you can do today." ~ Thomas Jefferson
~
"If it weren't for the last minute, nothing would get done." ~ Rita Mae Brown
~
"Neither a wise nor a brave man lies down on the tracks of history to wait for the train of the future to run over him." ~ Dwight D. Eisenhower
~
"Never put off till tomorrow what may be done day after tomorrow just as well." ~ Mark Twain
~
"In delay there lies no plenty." ~ William Shakespeare
~
"Whatever you want to do, do it now! There are only so many tomorrows." ~ Michael Landon
~
"Anyone can do any amount of work, provided it isn't the work he is supposed to be doing at that moment" ~ Robert Benchley
~
"You cannot escape the responsibility of tomorrow by evading it today." ~ Abraham Lincoln
~
"How soon not now becomes never." ~ Martin Luther King Jr.
~
"One of these days, is none of these days." ~ Unknown
~
"Procrastination is like masturbation. At first it feels good, but in the end you're only screwing yourself." ~ Unknown
~
"I remember reading somewhere about an organization called Procrastinators Anonymous. I think they had been in existence for some years but had never gotten around to having a meeting." ~ Unknown
~
"The best way to get something done is to begin." ~ Author Unknown
~
"The really happy people are those who have broken the chains of procrastination, those who find satisfaction in doing the job at hand. They're full of eagerness, zest, productivity. You can be, too." ~ Norman Vincent Peale
~
Relephant Read:
~
Author: Sarvasmarana Ma Nithya
Editor: Caroline Beaton
Photo:  Imgur/iampucker
~
Facebook is in talks with major corporate media about pulling their content into FB, leaving other sites to wither or pay up if we want to connect with you, our readers. Want to stay connected before the curtain drops? Get our curated, quality newsletters below!