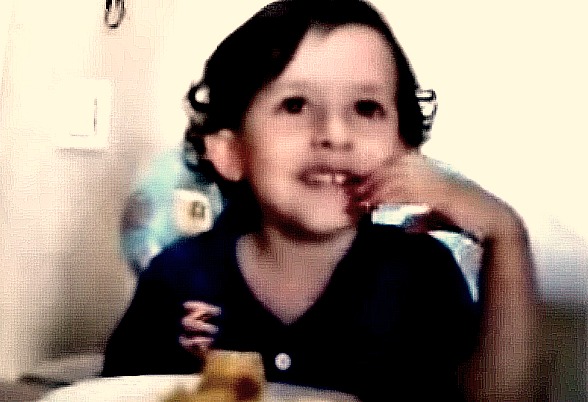 I confess. I have been a lazy vegetarian.
I love my occasional grilled cedar plank salmon. Or the rack of lamb, drenched in rosemary and mint. I am a foodie. And it has been a journey to change my culinary preferences.
My spiritual teacher tells me it's about not causing harm to other life forms and about fortifying my light body with life force (prana), which is pretty well not present in a days-old carcass that we then call pork instead of pig, or steak instead of cow.
And to add insult, whatever possible vital energy that might be left in the flesh of these dead animals, we then cook—and there has been ample research on the impact of carcinogens from eating seared flesh.
But I just stumbled on a video of a little boy.
In this video he tells his mother his views on the eating of animals. I won't spoil it for you. There is just no way to watch this and not wonder at the innocent clarity with which he speaks.
I better get my nuts and seeds recipe book down from the dusty shelf.
Enjoy. And perhaps, be inspired and moved.
Author: Lori Ann Lothian
Editor: Emily Bartran
Photo: Video Still