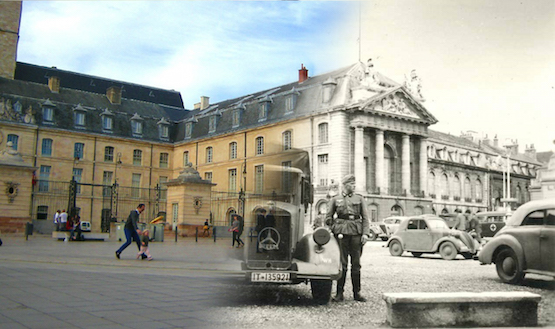 Peace replaces War. Photos from the Nazi Occupation of France, then same photos of those locations today. 
Now is pregnant with the past.
The house I type these words in has hosted various families and individuals for 100 years. Imagine all the celebrities or great men and women, all the joy and heartbreak, that has happened on your hometown's main street. Imagine Nazis rolling through your city.
Now is not merely this moment: this moment is replete with all that has been and all that will come to pass.
"Last summer, I found a lot of WWII pictures of my city of Dijon, France. I decided to re-take them as closely as possible, after a 70 year timespan." – Album on Imgur http://imgur.com/gallery/0jg9d via @imgur