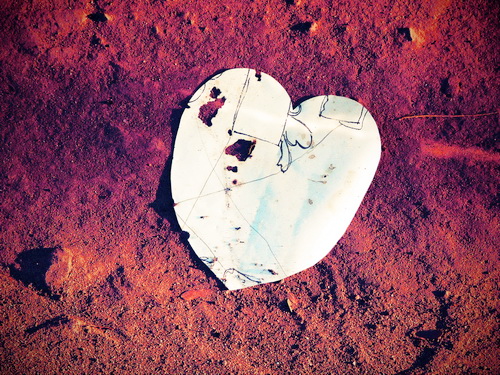 I compiled these quotes a little while back when I had a few friends going through difficult times and I wanted to send inspiration their way.
Increasingly, I realize that everything going on around us—happy and sad, difficult and comfortable—in our environments and with our loved ones, is at least in some way a mirror for what is happening within. The smallest joys and the greatest heavinesses from "out there" are also etched deeply inside of us, firmly lodged but ready to teach us, any time.
So I came to see that I was seeking words of wisdom and inspiration for myself, too.
But I also wanted it to be fun, so I gave my growing list of amazing quotes a title:
Delicious Words Written by Sages and Angels for Fairies, Delicate-Precious Humans and Fiery-Souls to Read With a Favourite Cup o' Something and a Warm, Quilted Blanket on a Rain-Soaked Evening, When the Sounds of Nature are Creating a Song Just For You.
Please dig in, and may they be of benefit.
~
"Despair is the necessary prerequisite for the next degree of consciousness. That's absolutely a prerequisite." ~ Ram Dass
"For almost everyone who practices (meditation), cycles of awakening and openness are followed by periods of fear and contraction. Times of profound peace and newfound love are often overtaken by periods of loss, by closing up, fear, or the discovery of betrayal, only to be followed again by equanimity or joy. In mysterious ways the heart reveals itself to be like a flower that opens and closes. This is our nature." ~ Jack Kornfield
"Compassion is not a relationship between the healer and the wounded. It's a relationship between equals. Only when we know our own darkness well can we be present with the darkness of others. Compassion becomes real when we recognize our shared humanity." ~ Pema Chödrön
"Owning our story can be hard but not nearly as difficult as spending our lives running from it. Embracing our vulnerabilities is risky but not nearly as dangerous as giving up on love and belonging and joy—the experiences that make us the most vulnerable. Only when we are brave enough to explore the darkness will we discover the infinite power of our light." ~ Brené Brown
"In Zen archery, for example, you forget about the goal—hitting the bull's eye – and instead focus on all the individual moments involved in shooting an arrow. (…) If you've perfected all the elements, you can't help but hit the center of the target. The same philosophy is true for climbing mountains. If you focus on the process of climbing, you'll end up on the summit. As it turns out, the perfect place I've found to apply this Zen philosophy is the business world." ~ Yvon Chuinard
"We must embrace pain and burn it as fuel for our journey" ~ Miyazawa Kenji
"Practice kindness all day to everybody and you will realize you're already in heaven now." ! Jack Kerouac
"I learned there are troubles of more than one kind. Some come from ahead, others come from behind. But I've bought a big bat. I'm all ready, you see. Now my troubles are going to have trouble with me." ~ Dr. Seuss
~
"Our deepest fear is not that we are inadequate. Our deepest fear is that we are powerful beyond measure. It is our light not our darkness that frightens us.
We ask ourselves 'who am I to be brilliant, gorgeous, talented and fabulous?' Actually, who are you not to be? Your are a child of God. Your playing small doesn't serve the world. There's nothing enlightened about shrinking so that other people won't feel insecure around you. We were born to make manifest the glory of God that is within us.
It's not just in some of us; it's in everyone. And as we let our own light shine, we unconsciously give other people permission to do the same.
As we are liberated from our own fear, our presence automatically liberates others." ~ Marianne Williamson
Relephant:
Author: Tammy T. Stone
Editor: Catherine Monkman
Photo: Author's Own