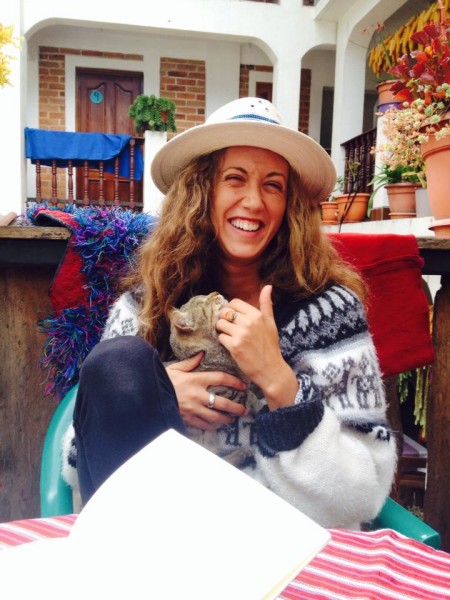 I am worthy of a love where a man only rushes from my side in the first white sheet crinkles of the morning to make me espresso.
I am worthy of foot massages with oils made from herbs grown in the wild, without the aid of chemicals—from the earth's belly.
I am worthy of abundance.
I am worthy of sweet dreams and waking with rest deep in the bones of my body.
I am worthy of company who is not gentle when I need it—company who calls me on my shit, keeps me accountable and shows up on time.
I am worthy of seeking joy in all that I do—and never being called selfish or young.
I am worthy of my own approval, I am also worthy of the world's—even if some days I might not get it.
I am worthy of the ability to say no—to set boundaries that honour my energy and that allow me to be in service to myself—and inevitably in the process give more back to this life and the people I know and will know.
I am worthy of a hand on the small of my back, and a whisper in my ear from a man who loves me and sees me in my excellence.
I am worthy of presence.
I am worthy of working with people who respect and honour and encourage each other, without ego and hierarchy and what have you.
I am worthy of fucking up—of completely dropping the ball and knowing it's okay to pick it up again.
I am worthy of my own forgiveness.
I am worthy of rich dark chocolate and coffee however I please to drink it.
I am worthy of guilt free rest.
I am worthy of soul rippling sex.
I am worthy of a twin flame who burns louder and quieter to accommodate the ebb and flow of joy and pain in our existence.
I am worthy of shedding my fear of communicating what gives me joy in sex.
I am worthy of parents who support me in whatever I may wish to do—selling perfume made from rose petals at the age of five or working in a butterfly garden in Costa Rica at twenty-five so I can afford to write a book.
I am worthy of leading—I have lots to say and give, and I wish to give it to many.
I am worthy of living wherever I wish.
I am worthy of being supported by my art and pouring myself unapologetically into what makes my entire being tick.
I am worthy of letting go.
I am worthy of walking away from things that don't align with my integrity.
I am worthy of support and being strong enough to say that on some days, I am weak.
~
Relephant Link:
~
Author: Janne Robinson
Editor: Emma Ruffin
Photo: Author's Own
~
Facebook is in talks with major corporate media about pulling their content into FB, leaving other sites to wither or pay up if we want to connect with you, our readers. Want to stay connected before the curtain drops? Sign up for our curated, quality newsletters below.