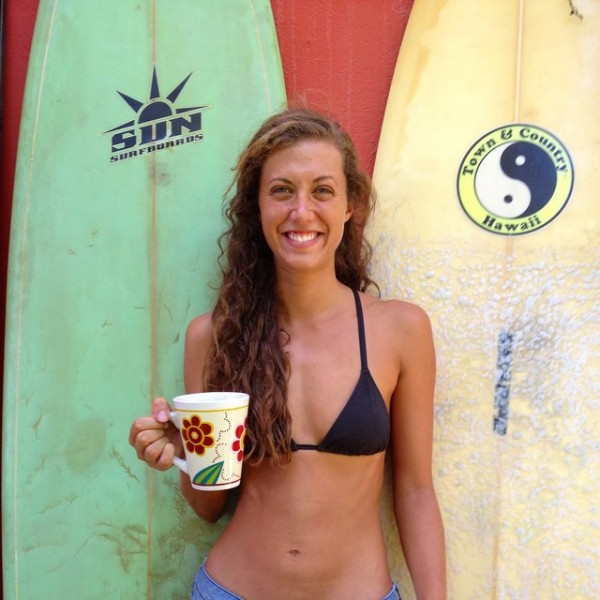 On her podcast show we were talking about the word perfect.
I have a theory: we should all take the word "perfect," throw it out the window and run over it a few times.
Perfect doesn't allow any space for us to be human—we all have "imperfections" or parts of ourselves that we are constantly working at loving.
I don't think we are ever 100% at home in our shoes, for there are always things for us to work on and work out.
Whether these things are ingrained belief systems and insecurities from our childhoods, new scars, weight gain after pregnancy, grey hair, wrinkles—our bodies are always changing, aging, and growing.
I have wrinkles at twenty five that shout loudly from my face whenever I smile hard. These come from years of playing too hard in the sun.
In our podcast I joked that we should delete the word perfect from the dictionary.
Meena asked me if we could reclaim the word perfect instead.
It sparked an activity idea that I wanted to do: making a list of our own perceived imperfections, then when we are finished, crossing the "im" from each one. Then we read them out loud.
When it's done, we can take the list and place it somewhere we will see it every day, letting these "perfect imperfects" become affirmations for our brains to absorb and relearn as things to be proud of and take pride in.
Here's my list:
My curly, frizzy, wild, fro of hair is imperfect.
My rank Robinson morning breath is imperfect.
My skinny, fifteen-year old knobby knees are imperfect.
My spine bones that show on my back are imperfect.
My pancake, double A breasts are imperfect.
My non-abs are imperfect.
My sunspots that don't tan on my back and chest are imperfect.
My birthmark on the right side of my chin is imperfect.
The scar on the bottom of my chin is imperfect.
My left armpit that smells stinker than the right is imperfect.
My hip bones that jag out and bruise from lack of cushion after surfing are imperfect.
The stubborn, unreasonable baby hairs on the side of my face that refuse to be anything but trouble are imperfect.
The pimples I have at twenty-five are imperfect.
My left eyebrow that isn't quite as sassy and arched as my right is imperfect.
The space in the middle of my teeth is imperfect.
My tiny elf ears are imperfect.
Now it's your turn.
Relephant:
Author: Janne Robinson
Editor: Renée Picard
Photo: courtesy of the author 
Facebook is in talks with major corporate media about pulling their content into FB, leaving other sites to wither or pay up if we want to connect with you, our readers. Want to stay connected before the curtain drops? Sign up for our curated, quality newsletters below.