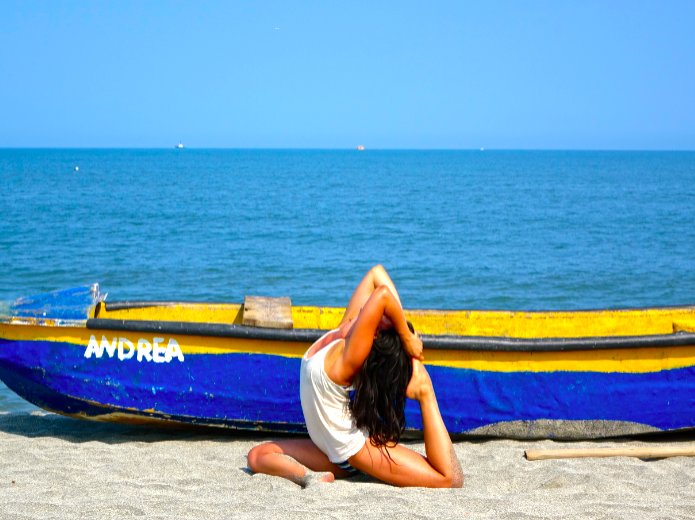 Water plays an essential role in our existence.
It is everywhere, in everything, and when we are surrounded by it we feel a deep connection. As our yoga practice evolves, our connection to our subtle body becomes finer. So why is it important to understand the role of water in our practice, in our lives? Are we able to allow ourselves to be supported by its flow, or are we pushed and pulled by its unpredictable currents?
Water is movement, our drive, the drive that stimulates our creativity, our desire to evolve, to create, to share, to dare, to reproduce and purify ourselves. Water pumps confidence and positivity in our brains and embraces love in our hearts.
Even the busiest of minds, when watching the sun setting over the ocean, cannot help but be absorbed, in awe and admiration. The soothing sound of the waves washes away distractions, worries and fears. We are connected and fully present. When we swim we feel held by the soft, cool liquid on our skin, as the water and the body merge into one. This connection is vital to maintaining a balanced and creative path.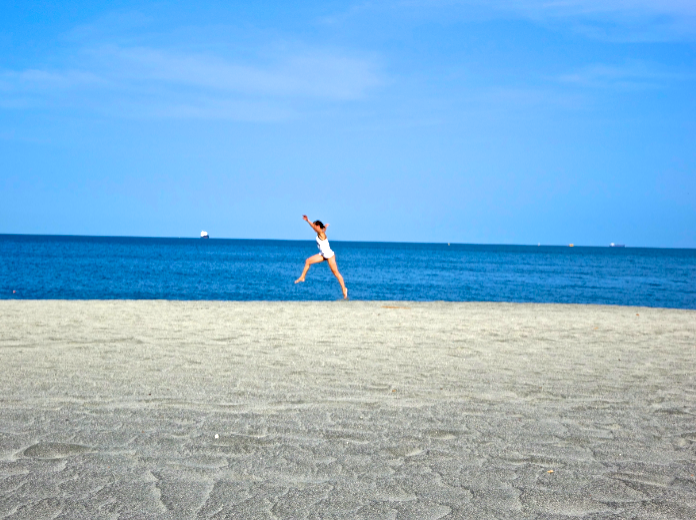 After years of a Mysore-style Ashtanga Yoga practice, we have developed a fearless vision of our flows, while allowing our souls to dream and our intellects to strive for those dreams. The ujjayi breath's ocean sound that accompanies the practice helps us to activate our flows while cooling down our thinking.
Yoga constantly nourishes our evolution with love and authentic happiness.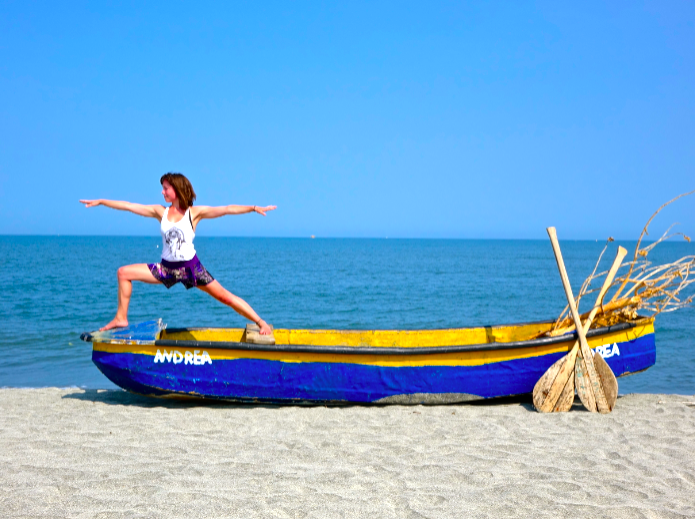 According to Aristotle, water occupies a place between earth and air in the elemental spheres.
Through the Ashtanga method we seek to find the balance between sthira and sukha—strength and ease—in our practice and in our lives: a place where we are grounded, stable and strong, while being gentle and adaptable. Not so rigid that we get stuck, and not so flexible that we are weak. This place of balance is where we find freedom to flow with integrity, connection and control. Imagine sthira is earth and sukha is air: can we embody both elements and be the water flowing gracefully in between?
Practice, practice, practice.
Relephant:
Author: The Global Yogini, co-authored with Michaela Stapleton.
Editor: Catherine Monkman
Photos: Author's Own
Facebook is in talks with major corporate media about pulling their content into FB, leaving other sites to wither or pay up if we want to connect with you, our readers. Want to stay connected before the curtain drops? Sign up for our curated, quality newsletters below.