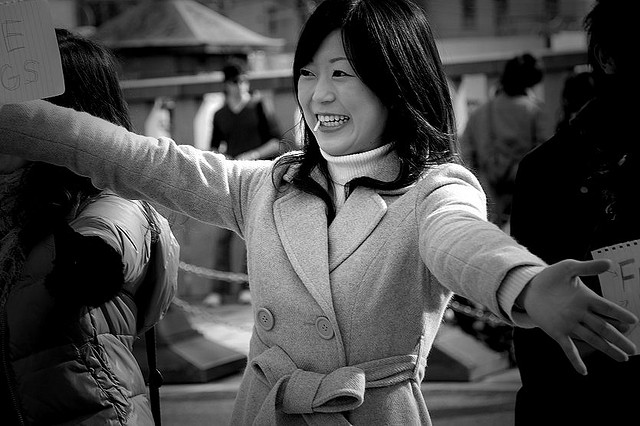 Can you listen while I roar?
Or will my longing to be heard threaten your noise too much?
I only want to be heard as much as I want to listen.
Will you run when you see yourself through me?
And when you run—because run you must–will you run toward me or away from me?
Know that should you run away, if you had looked over your shoulder, you would have seen my arms open wide for you.
Will you relinquish that which love demands?
Or will you fight to hold on to the very things that destroy love?
Because whilst they are comfortable, they do not allow you to grow. And for those of us who can see the colour just waiting to bloom, that is a tragedy we will never settle for stifling.
Do you have the power to look within?
And then the strength to look back at me and hold my gaze?
Because I'll hold your eyes and your heart no matter what you see, as long as you see it.
Will you surrender to love?
Every single day?
Because surrender we must. To each other, to ourselves, to love and to life. No rules or checklists or things to do first. We must die to love to be born again. And surely to be born again, to live a second life, a second chance, hand in hand, is a gift we neither can really turn away.
Will you see me?
Or will the blood your whip drew make you try to outrun yourself?
Don't run. Kneel with me and let me tend the wounds I gave to you too. And perhaps while kneeling, seeing the damage we can do, we can know our power, look deep in to each others eyes and choose how we really want to use it.
Will you let me love you?
And will you love me back too?
Because if you will, I'll be here waiting for you.
Will you be brave enough to know when you must give up for me?
Not for yourself alone. But when you know you can no longer hold me.
Because my heart will hang on to the tiniest hopeful thread you choose to sway its way. And the longer it clings, the more fragile it becomes. It needs either taking up and loved back to blossom or lay down gently and with due nod to all we could have been.
Will you let me see your tears?
So they can mingle with mine?
And will you hold me one last time while we watch the beauty of our hearts dance and tangle themselves one last time?
Or can you hold me until the very end?
Through everything we will weather?
Because there are some things worth the storms. And I want to be one of them. Just like you are.
~ 
Relephant Read: 
~
Author: Andy Charrington
Editor: Ashleigh Hitchcock
~
Facebook is in talks with major corporate media about pulling their content into FB, leaving other sites to wither or pay up if we want to connect with you, our readers. Want to stay connected before the curtain drops? Sign up for our curated, quality newsletters below.