Relephant read: The Five Buddha Families. Which one are you?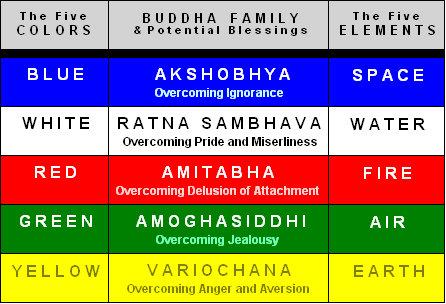 Did you know that your current colour crush says an awful lot about the life stage that you are in or about to enter?
Your colour crush reveals the new little life lesson that the universe has in store for you. You know how we are like an onion? We learn layer for layer. And let me tell you, our Creator/Universe/God is a wise one.
Because we are here to learn and become better version of our true selves.
But back to colour. So, we all have a favourite colour. That one colour that when someone wakes you up in the middle of the night and asks what your favourite colour is, you say <insert your favourite colour>.
So that colour—that one that has been a constant companion since childhood—is your colour personality or colour identity. This is who you are at your core, the colour that will always have a special place in your home or your wardrobe or your heart.
And then there are colour crushes. Those are the colours to which you are suddenly and inexplicably attracted, like out of the blue (excuse the pun).
This is the colour that stands out from the colour crowd. It is like you have never seen this colour before but now all you can think of, dream about, imagine and notice is <insert your current colour crush>.
But did you know that your current crush says a lot about the phase you are in or about to enter? You know those seemingly random challenges that are strategically placed in your path?
Okay, let me give you an example. Out of the blue you like blue. You have never noticed blue before or dismissed it with a "I don't do blue." And now blue is all you see. You notice the beautiful blue autumn sky, you buy a blue dress or shirt, you paint your whole house blue, and even your garden features are blue. Yes, blue is your colour crush.
In colour language, it means that you will be receiving communication challenges. Dear, oh dear. You will be forced to listen to yourself, others, the Universe. And you will be forced to speak, stand up for yourself, and communicate your heart's desire. And if you cannot do that, you have to write, do art, keep a journal, meditate, or at least go and see a ballet or opera.
So, sit still for a moment and unearth your current colour crush. Got it?
Now, here is what it means:
Red
You want to accomplish something. You have the motivation and passion to reach your goal. You won't allow anyone or anything to get in your way. Use your physical energy to succeed.
Downfall: Do not get impatient. Channel anger or frustration into something positive. And trust the process of life.
Orange
It is time to be open to change. Be excited about it! You know how they say, "Change is as good as a holiday." Be the social butterfly and mix with as many people as possible. You are craving life changes and you could meet people that could facilitate that.
Downfall: Don't get disheartened when things don't work out exactly as you hoped. Find a creative solution.
Yellow
Clear thinking and decision making are core at this moment. Use your intelligence and trust your gut when making a decision. Give your confidence a boost by learning something new!
Downfall: Don't be too serious about life. Remember, you are not going to get out of it alive.
Green
It is time to forgive and forget. It is time to be open to giving and receiving. It is essential that you let go of the past in order to make space for something new.
Downfall: Don't compare yourself to others. You are exactly where you are supposed to be.
Blue
Listen to yourself and others. Be honest and ask others to be honest too. Keep your eyes, ears and mind open to new opportunities.
Downfall: Don't withdraw and isolate yourself. Speak your mind.
Indigo
Start listening to and trusting your intuition. It is a gift from the Creator/Universe. It is a great time to receive messages from spirit. Take time to meditate.
Downfall: Don't criticise yourself or others. Always remember to ask questions instead of making assumptions.
Violet
Stretch your imagination! Be open to receive knowledge from unusual sources. Take up art or poetry.
Downfall: Forget the past, don't worry about the future. Live in the moment. That is all we have.
~
Image: Steve Snodgrass.
Relephant read:
Stay Hungry, Stay Foolish. Carpe Diem:

~
Author: Lien Potgieter
Editor: Travis May