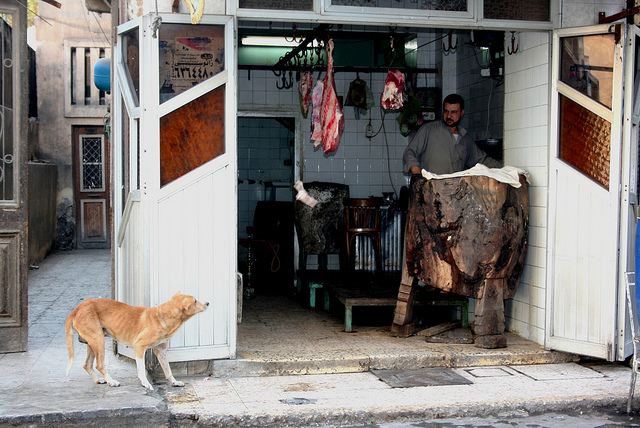 Although China is making progress with animal welfare issues, there is still a lot of work that needs to be done to end horrifically cruel and needless practices and traditions.
On June 22nd a cat and dog meat festival will take place in the southern Chinese city of Yulin.
According to the Yulin authorities, the festival has been cancelled, however studies have shown it is still taking place.
Research carried out by the Humane Society International over recent days found that 10,000 cats and dogs are currently making their way to the festival. They will be beaten to death, have their throats cut or poisoned in front of other petrified cats and dogs before being sold for their meat.
Around 50,000 dogs have so far had their lives brought to a horrifically painful and terrifying end due to this festival.
The event has only been taking place since 2009 when butchers saw it as an easy way of making money. Due to a widespread public outcry over cruelty and public health the festival has saw numbers reduced, however, it needs to be stopped completely.
The Yulin authorities enforced more stringent food safety laws for the festival in 2014, which showed a decrease of approximately 80% of dogs slaughtered.
An Animals Asia report into the festival showed that the majority of the dogs that are killed at the festival are beloved pets stolen from family homes, many of them captured are wearing collars. The dogs are crammed into cages so tightly and with such force that often their bones break. They will then travel to the festival in the cages, sometimes for days, in severe heat with no food or water. Some dogs will have already died by the time of arrival due to the suffering endured during the transport.
Approximately two million canines are eaten in China every year where it is currently legal to eat dogs and cats and they have no laws in place to protect the welfare of pets.
Change is happening, slaughterhouses and dog meat restaurants are regularly shutting their doors due to protests and falling numbers, particularly as the younger generations take a stand.
Those that are planning to participate in the festival have been warned that there will be widespread protest and public outcry if the festival takes place.
There is still time to make a difference.
Please take a moment to sign the petitions below to show support and be a voice for these innocent animals who cannot defend themselves.
Here is a link for more information:
Warning: many of the pictures are very disturbing.
Daily Mail
Relephant: 
~
Author: Alex Myles
Editor: Travis May