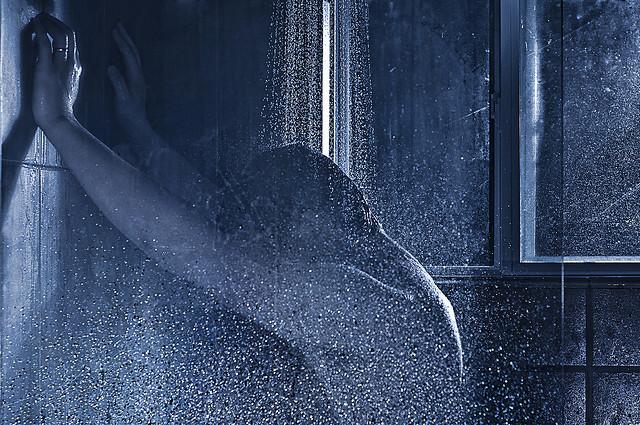 "In French, you don't really say 'I miss you. You say 'tu me manques,' which is closer to 'you are missing from me.' I love that.'You are missing from me.' You are a part of me, you are essential to my being. You are like a limb, or an organ, or blood. I cannot function without you."  ~ Unknown
When I say that I miss you, what I really mean is that your face wakes me from a dark place, your comforting familiarity dissolving in dawn mist like drifting smoke.
That life rushes in to replace my dreams as you slip away from me once more. I grasp for you with arms that will never quite reach you again.
I am empty of you.
I mean that I rise, wondering if you have woken too, and if you are drinking tea in golden sunlight, making plans as I am. I question if you slept all night or whether you tossed and turned, tormented by memories. Did you think of me when you woke? Did you push your unruly hair out of sleep-heavy eyes or leave it in a kissable tangle for someone else's lips to explore?
When I say that I miss you, I mean that you are a beautiful puzzle piece, carved out of my soul, your intricate pattern forming part of my life picture. There is a space that always longs for you, that can never be filled if you are not here to gently love me.
It means that I yearn for what we were, how we were, the endless possibilities of us. I miss comforting your anxieties, sharing mine; tackling them together, side-by-side. I miss knowing what excites you today, what exquisite morsel of learning has found you and motivated you to try something new.  I miss the way you brought me your dreams and your dramas and how I loved you endlessly through both.
When I say I miss you, what I actually mean is, I long for the tender way you say my name and the way yours tastes in my mouth. The way you steal my tears away with soft lips, like the nectar of a goddess. I mean that when my eyes scan the surging crowd, I look for you. I hear your laughter pulsing just around the corner, always a step away.
I mean that I will eternally search for you in the magic of books, in beautiful lyrics and in the kind eyes of innocent souls.
Now you are just a polite stranger with memories sealed firmly away. Our easy discussions, our deepest thoughts flowing molten like lava, are replaced by artificial small talk, meaning nothing. The fire, the freedom, the intensity-all gone. Triviality has never been—and can never be—our story.
It was all a dream.
The cold silver face of the moon brings me hope, a celestial divinity that dances for us both across a diamond studded sky. Wherever you are now, I know you worship her too and I hold to that. I send her silent messages and imagine that they glide back to you on radiant moonbeams. Perhaps they do.
I am weary from dancing alone with the ghost of you. It's time to change the song, to release you from my loving arms. It's time for me to dance on without you. It is easier now.
I remember that I don't know you, not anymore.
I remember how it felt to be inside your head
And I sometimes wonder
If you miss being in mine.
Relephant read:
Author: JoJo Rowden
Editor: Renée Picard 
Photo: Sean McGrath/flickr