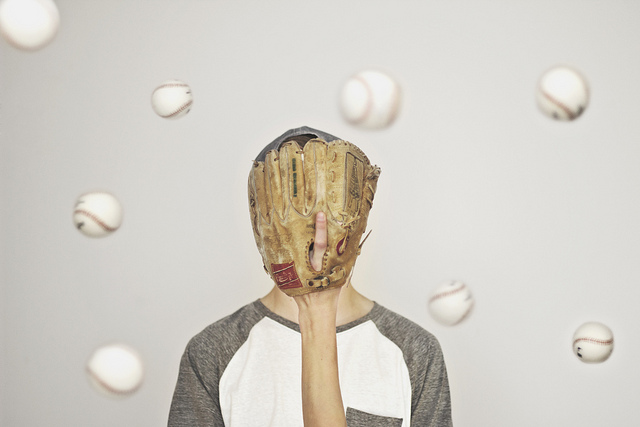 We are not here to be your warm body when all else fails.
We are not waiting around for you to suddenly decide that you would like to pay us attention, or that you're in the mood for our particular flavor that day.
No, that is the whole point—we aren't waiting at all.
We know exactly what you find most alluring about us, and it has nothing to do with the rise of our breasts or the softness of our lips—it's in the challenge of attaining the unattainable.
Even though we may have played the game at one point—it's one that loses its appeal very quickly.
We value a man who values his times with us—and it's those relationships we decide to invest our time in.
Regardless of if there is a ring on her finger or not, if a woman is available in her heart and body—then a man might stand a chance in winning what he desires.
However, if a woman is truly unavailable—there is nothing that can be done to win her.
There is no amount of sweet talk to make her even think of giving up what she already has. For a woman who has the name of her lover tattooed on her heart, a passing attraction or conversation remains just that.
For a woman who knows where her value lies—also knows where her future is.
It is in this truth that true commitment lies, because no man can break the unbreakable—regardless of how hard he tries.
For women who have played that game we can see the transparency in men who are only interested in the physicality of our skin against theirs. We know they aren't after languid Sunday mornings, or Friday nights filled with fervor—they are after winning a game and successfully completing a new conquest.
They are after stacking hearts like trophies in their closets because they find their worth in being wanted—but never the joy in loving.
The men who continually pursue what is unavailable are those who don't really know themselves, or what they want from life—so they persistently seek romantic conquests that will make their adrenaline rush and give them a sense of purpose.
These are the very same men who don't really know what it is like to hold a woman's heart in their hands. They don't know what it is like to look into a woman's eyes and see their future reflected back at them—for they have never been willing to be vulnerable enough to let themselves go with a lover.
And so they continue to play at the game of love as little boys play fight in the backyard under brilliant sunshine—both unaware that in games like these, there never is a true winner.
For the greatest sadness is that the men who continually play at love, will never truly be able to be in love themselves.
They won't ever trust a lover with their hearts because they will have scared themselves against the belief that magic can exist between two people. Men who have stolen a woman from another man will always wonder in the back of their minds if she can be stolen from them.
For when you begin love with lies and ruthlessness—trust and honesty rarely follow.
It takes a strong man to let go what is not meant for him and an even stronger one to go on believing in the magic of love.
Women are not conquests to be won, but rather treasures to be loved.
To pursue a woman just because of the sway of her hips and the dance of her hair is to miss her essence entirely.
For men who choose to play the game, the only lesson that they need to learn is that a woman in love can never be won, for her heart already belongs to the only player to treasure the hand he has—while he has it.
And that may be the biggest game changer of all.
~
Relephant Read:
~
Author: Kate Rose
Editor: Alli Sarazen
Photo: Caden Crawford/Flickr