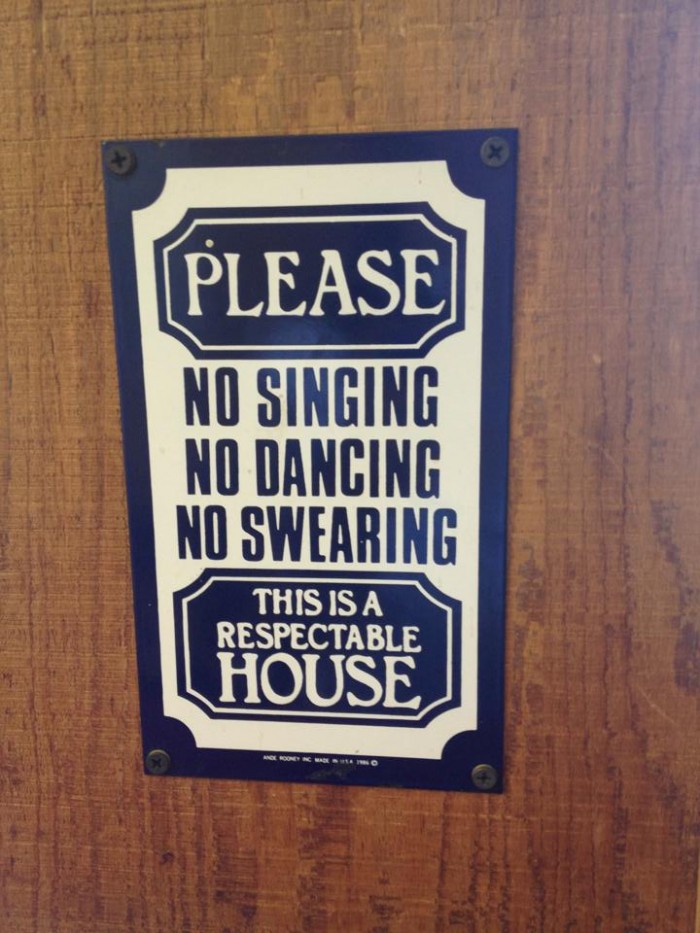 She wore a flowy, white, linen shirt and smiled at me with eyes that looked like they were begging, "Please talk to me. You're desperate too right? Wanna be friends? See me! Please, just talk to me!"
"How are you?" I asked, as I approached.
"Too hot!" she said.
"Yes, well, it is perfect!" I said, as I threw up my arms and implied I was soaking in the sun and stepping into the breeze as if to say, "I love you, weather."
"You're right. In a month I'll be complaining."
"I know." I said with a smile as I thought to myself, "you're complaining now."
She didn't even know she was complaining.
I see these well intended attempts at communicating unfolding all around me, but I will no longer fall into a world that only knows how to talk when we are complaining about it.
Had I said, "Yeah, the weather sucks. My electric bill is so high," we'd have established a shared moment together over complaints. When the only moment we have is the one we're in, why focus on the thing we'd like to be different?
Truly, we were safe, the day was beautiful, and we were both radiant as we traded words.
A client gave me a cactus that's a constant reminder as it sits on my window. Every time I look at it, I think of a picture I saw that said, "Being negative only makes a difficult journey more difficult. You may be given a cactus, but you don't have to sit on it."
We're sitting on the cactus instead of offering it sunlight, and then we pass its thorns into the hands of strangers. These complaints are spiritual pollution and we are immune to this littering in our longing to connect with people.
I'm not talking about genuine concerns people have that need to be released and processed. I'm talking about mindless, autopilot, negative circumstances we choose to talk about in hopes of finding commonality in the belief that life kinda sucks.
Less-than-great circumstances are not the only things that tie together heart strings in friends and should not be the only way we know how to talk to each other as strangers. Most of us just engage in this behavior blindly because we haven't begun to see the moment as perfect, as it is.
There aren't a lot of strangers who are open to hearing, "I just received a $70,000 dollar check in the mail, I had glorious afternoon sex with my husband, and I've just finished packing for our trip to Maui," without judgement—that they're too confident, they're bragging, they're faking. Honestly, what would come up for you, hearing someone at a bus stop say that to you?
I'm not saying you wouldn't be inspired by it. I'm saying, there are far too many people in the world who would find it easier to sleep at night had I told them my father just got into a car accident, rather than the "I'm rich, having great sex and vacationing in Maui" story.
This is not because we're bad people. It's because watching people celebrate somehow triggers thoughts of what we, ourselves don't have. These thoughts may keep us up all night, while we'd sleep soundly over a stranger's father's condition.
We unknowingly find solace in tiny doses of misery and spread them around, wishing we'd find the right people to make us happy. What I'm suggesting is not engaging in the act of connecting over complaints, just to fit in. We can celebrate, even if we aren't rich, sexy, and flying to Maui.
I walked by a man working in the grocery store right after I wrote this piece.
"How are you?" I asked.
He looked right into my eyes and said, "I'm blessed! Thank you!"
This is the kind of interaction that I desire in my daily life.
We're finding things to complain about, hoping someone can share in that sh*tty moment, to develop a friendship. We're asking them to like us by dumping onto them in the most socially acceptable way. We're terrified we won't have anything to share if we don't join them in complaining. We're scared to take responsibility for being the game changer of this spiritual pollution—shutting it down, and remarking on what's right with life—as it may offend their illusion that life sucks.
But, we can connect over celebrating the moment.
Life is pretty damn great if you angle your glance to see it that way. When we allow ourselves to start sharing happiness, we create the very interactions we've been looking for. Often times though, we join them, simply because, it's just what people do.
This kind of small talk, is sh*t talk.
The connections I want in my life see the beauty, feel the breeze, and they'll create the moment, rather than taking away from it by focusing on what's wrong with it. They'll smile, knowing that the smoldering hot of today will be gone tomorrow and then there will be snow. And yes, we'll share the traumas of our hearts, but for the sake of healing them rather than stirring the "life kind of sucks" sh*t pot.
The world is not intended to be our energetic dumping ground, it is intended to be our playground. All of our interactions with strangers can be playful. Instead, I often see us negotiating who has it worse, or what we can both agree would make it better, as a means of finding common ground.
If we all spent one day not engaging in complaints (ours or theirs), we'd be doing the spirit of the world a huge favor. I believe a universal complaint fast is necessary, and we are being called to step up to the challenge.
I'm blessed. Thank you.
Relephant:
~
Author: Stacy Hoch
Editor: Catherine Monkman
Photo: Author's Own