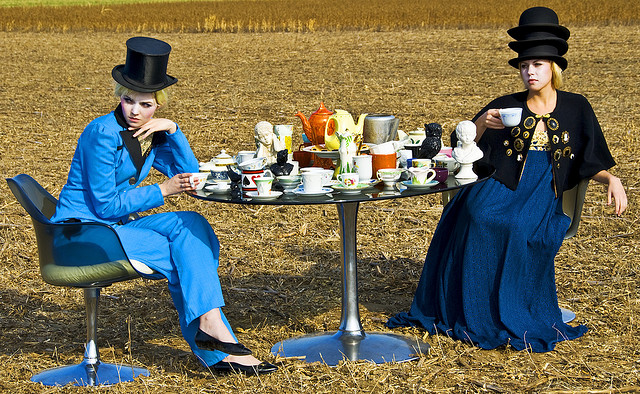 "There are perhaps no days of our childhood we lived so fully as those we spent with a favorite book." ~ Marcel Proust.
There are quite a few books that are classified as children's books, yet have a profound and magical meaning deep within them.
They offer readers of all ages a chance to view life from a new perspective by firing up an imagination that may be often dormant.
Although these stories are enchanting bedtime reads for children to escape into, it is usually the adult who is captivated the most as the wisdom pours out through the carefully chosen words.
These types of books are genius as they make evening story-time something to look forward to and learn from for children and also for their parents.
Here are a few of my favourite quotes taken from books that I read to my child many years ago. I still treasure and remember the words to this very day:
"Promise me you'll remember, you are braver than you believe, stronger than you seem, and smarter than you think." ~ A. A. Milne, Winnie The Pooh.
"Listen to the mustn'ts, child. Listen to the don'ts. Listen to the shouldn'ts, the impossibles, the won'ts. Listen to the never have's, then listen close to me… Anything can happen, Child. Anything can be." ~ Shel Silverstein, Where The Sidewalk Ends.
"And all the colors I am inside have not been invented yet."
~ Shel Silverstein, Where The Sidewalk Ends.
"If you have good thoughts they will shine out of your face like sunbeams and you will always look lovely." ~ Roald Dahl, The Twits.
"Be who you are and say what you feel, because those who mind don't matter, and those who matter don't mind." ~ Dr. Seuss, The Cat In The Hat.
"Happiness can be found, even in the darkest of times, if one only remembers to turn on the light." ~ J. K. Rowling, Harry Potter.
"Of course it is happening inside your head, Harry, but why on earth should that mean that it is not real?" ~ J. K. Rowling, Harry Potter.
"So, please, oh please, we beg, we pray, go throw your TV set away, and in its place you can install, a lovely bookcase on the wall." ~ Roald Dahl, Charlie and the Chocolate Factory.
"And now here is my secret, a very simple secret: It is only with the heart that one can see rightly; what is essential is invisible to the eye." ~ Antoine de Saint-Exupery, The Little Prince.
"The most beautiful things in the world cannot be seen or touched, they are felt with the heart." ~ Antoine de Saint-Exupery, The Little Prince.
"I am not afraid of storms for I am learning how to sail my ship." ~ Louisa May Alcott, Little Women.
"No act of kindness, no matter how small, is ever wasted." ~ Aesop, The Lion and The Mouse.
"Once you are real you can't be ugly, except to people who don't understand." ~ Margery Williams, The Velveteen Rabbit.
"The moment where you doubt whether you can fly, you cease for ever being able to do it." ~ J. M. Barrie, Peter Pan.
"Why fit in when you were born to stand out?" ~ Dr. Seuss
"Why, sometimes I've believed as many as six impossible things before breakfast." ~ Lewis Carroll, Through The Looking Glass.
"Life itself is the most wonderful fairy tale." ~ Hans Christen Andersen
"You know that place between sleep and awake, the place where you can still remember dreaming? That's where I'll always love you. That's where I'll be waiting." ~ J. M. Barrie, Peter & Wendy.
"It's no use going back to yesterday, because I was a different person then." ~ Lewis Carroll, Alice In Wonderland.
"Have I gone mad? I'm afraid so, but let me tell you something, the best people usually are." ~ Lewis Carroll, Alice In Wonderland.
"And above all, watch with glittering eyes the whole world around you because the greatest secrets are always hidden in the most unlikely places. Those who don't believe in magic will never find it." ~ Roald Dahl, The Minpins.
In my opinion, it is difficult to define whether the above books were written for children, for adults or for both.
I like to believe they were written to teach the philosophy of love, loneliness, loss and friendship, to challenge limited thinking, while providing entertainment and a journey to the land of fantasy for all adventurous minds.
"A children's story that can only be enjoyed by children is not a good children's story in the slightest."  ~ C. S. Lewis.
~
Relephant:

~
Author: Alex Myles

Editor: Travis May

Photo: Flickr/Patrick Emerson