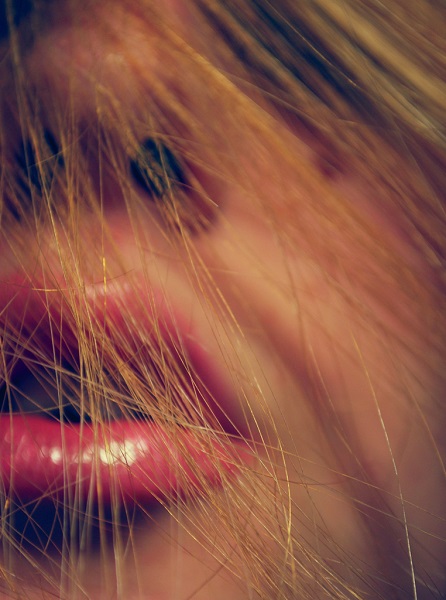 "I slept and I dreamed that life is all joy. I woke and I saw that life is all service. I served and I saw that service is joy." ~ Kahlil Gibran
Amanda sat teary eyed in my office, tissues crumpled together in her hand.
"He likes getting it, but when I ask him to do it to me, he says it's different with women. It's just not as clean." I knew what kind of attitude Amanda was talking about, but wanted to hear her partners' logic anyway.
"Well, my um…parts are open and his are on the outside, and cleaner."
"Do you believe that?" I asked, feeling unprofessionally agitated.
"Well, he's kinda right, but still, I wish he'd do it."
"Has he ever tried, and furthermore, do you like it?"
"He has, but it's no good, I keep thinking about what he said and he's done in a couple of seconds anyway. I never cum."
I usually dispensed advice about nutrition, but today and on many other days, I was the confessional. What this couple suffered from is just one example of oral pleasures gone wrong. In real life bedrooms (as opposed to porn scenarios where everybody is tickled pink to go down on each other for hours) the question is still—is it better to give or receive?
I'll admit from the get go that for me, oral sex is an integral part of connecting with a lover. Incredibly intimate, it's a delicious encounter that delivers much more than physical stimulation.
Oral sex is truly an act of service.
It stems from the desire to give unconditionally while making love, focusing on the needs of our lover instead of our own, but not necessarily at their expense.
Deriving pleasure from the ecstasy of our lover or partner is the ultimate in mindful sexual connections.
And is there anything better than a mutual exchange of pleasure where both giving and receiving enjoy equal status?
One does not have to be in a sub/DOM relationship to understand how erotic an act of service can be. For one, our lover must allow the service. Second, we usually are in a submissive position physically in order to perform the service (with a considerate lover, that can become a major turn-on), and third, service is unselfish, and as such, creates a somewhat illicit emotional connection.
How can lovers make oral sex something to look forward to?
Begin With an Honest Attitude
How do you truly feel about oral sex? Honor what's real for you. Where it gets confusing is when we agree to oral sex while new to the relationship and later confess that we're not all that into it. That's as unfair as being dishonest about your degree of emotion.
State Your Needs Clearly
Love it and need it? Say so. Sometimes we leave many things unsaid in the rush to seal a relationship into being. We omit what's necessary for long term satisfaction. Or we pretend that it's not all that important in the scheme of things.
That's how resentment starts. And why a partner will say "But you never said…" and we reply, "Well you should have known." In a grown-up relationship, in a mindful, compassionate love affair, expectations must be clear. Unless you truly have let go of expectations…which is incredibly spiritually commendable—but again, that must be your honest truth.
Is Orgasm the Goal?
It's natural to hope that something as intimate as oral sex will produce an orgasm. There is much more scope for it to occur than during intercourse as one has a lot of control over their mouth and tongue and could theoretically use it with an expert degree of skill.
But orgasm can be a slippery thing, it's as much cerebral as it is physical and sometimes we let our thought process interfere with what we think should be somewhat automatic. Allow yourself to enjoy oral sex without expectations. Don't follow each stroke of the tongue with the question—"Is it going to happen now?"
Amanda's partner clearly voiced his opinion that she should be able to make him cum by giving head, and in a show of generosity (oops, I'm slipping into sarcasm) showed her a porn video to illustrate his point.
Now there is nothing wrong with watching porn together if that's a copacetic activity, or in picking up pointers here and there, but let's just say that it's hardly mindful to have expectations of a partner while being stingy with one's own services.
There is nothing mindful about selfish, inconsiderate sex. It will kick the crap out of any feelings of intimacy you may have between you.
If Orgasm is the Goal
Begin slowly.
Don't jump into it with all the finesse of a bull in a china shop. I'm actually laughing here because if one were to use a porn video as an instructional tool, you'd miss out on the foreplay of the foreplay. If oral sex is being used as foreplay…well, it's not. Oral sex is sex.
Foreplay is what happens before. Kissing, nibbling on necks, verbal arousal, eye contact, soft breath blown on sensitive skin, caressing (avoiding the genitals), laying out all the toys, whips and ropes to stimulate the mind, licking-everywhere-but-right-there-but-oh-so-close.
Before your mouth ever comes in contact with a penis, or a vagina or clitoris, or what have you, your lover should be writhing from the approach.
Inner thighs should have been bitten, your cheek pulled softly across his erection, a tongue as soft as a butterflies wings is all that has been employed, spankings threatened—or given, hands tied to bedposts…you get the idea.
Learn from each other. Ask questions and answer honestly. Practice. If you're faking it, you're being a bad teacher. Don't think. Allow. Fall into it. Take pleasure in your lovers' service. Tell him when you're close. After a while you'll be able to sense an impending orgasm. Energy shifts. There is a second where everything stops and you can sense your lover slide into bliss.
Negotiate acceptable orgasm etiquette. What's that? To put it plainly, may he cum in your mouth, and you in his? Can he hold your head down, or do you need him to let go just before? Is he going to be turned off if you squirt from oral? Every woman's squirting experience is unique. You can squirt from oral stimulation.
BDSM
If you're going to play rough, please observe the rules.
Discuss options and role playing beforehand. Agree on tools and accessories and do not surprise your lover once they've been bound or blindfolded. A great degree of trust is needed for safe play and once that trust is broken you're no longer in safe play zone.
Know all safe words.
Oral sex becomes much more intense when one has few options for movement, especially if hands are bound and cannot be used for protecting oneself. Always respect your lovers' wishes.
Subs like to receive and deservedly so. DOMS who know how to maintain their dominant role while in service position are exceedingly sexy. I suggest trying this for subs who are used to being solely the giver of oral pleasures. It's another experience and article altogether.
Provide after care. Oral sex in BDSM scenarios can leave one exhausted, sensitive, sore. Give your lover whatever they need in tenderness, massage, tender words.
Vulnerability is Sexy
Oral sex makes us vulnerable. Allowing vulnerability with a lover is like drinking a potion that puts you at their mercy. You're open, completely accessible and trusting. The truth is, when you're giving you're receiving and when you're receiving you're giving.
And both are good.
"Instead of reciting her an original love poem using words, I think I'll use my tongue to more creatively explore the deepest parts of her." ~ Jarod Kintz
Relephant:
Bonus:
~
Author: Monika Carless
Editor: Catherine Monkman
Image: Silvia Viñuales/Flickr