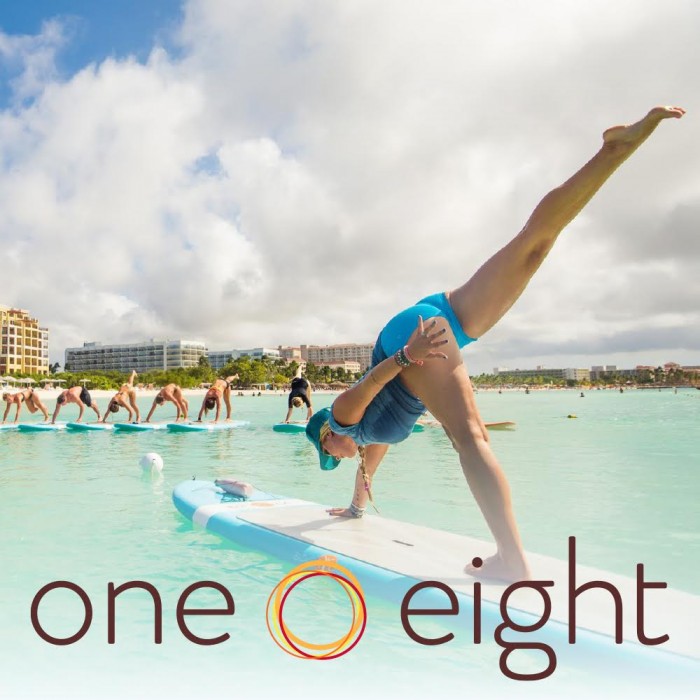 Elephant is proud to support and partner with our longtime buddy Rachel. Mwuah! ~ ed.
"I have spent the past year and a half putting my heart into this project to create something good for the online world. It's been a long journey and today I am proud and excited to be able to share my hard work with you and to include you in what's to come. Please: click the link or go watch our Kickstarter video! The groundwork has been laid down but I cannot take the next step without the help of all of you. Support in any way you can and share the link so that word spreads and as many people as possible can get involved! I hope you feel the loving intention behind this project. Let's make this happen."

It's time I use this influence to create real change and do more than just inspire.
As a social media influencer I get to interact with thousands of people every single day.
Throughout the past years I have shared my highs and my lows, the good and the bad, doing my best to inspire my close to two million followers across the world. Actually, I don't like the term "followers." I prefer to call it what it actually is: a community.
Through social media we are creating community on a global level—intertwining and connecting people from different backgrounds, with different life stories and different dreams. As a yoga teacher, the community I've created through these platforms is primarily centered around the practice of yoga. This means that the people I interact with every day have more in common than just enjoying social media interaction—we all share a passion for wanting to live a healthy, fulfilled, balanced life.
We spend so much of our lives on our smartphones: from the moment we wake up in the morning until the moment we go to bed at night, we are scrolling through image after image, witnessing bits of other peoples' lives and connecting to the outside world like never before. But when does connecting online become a disconnect to the real world unfolding around us? I chose early on to be as authentic as I possibly could on my own social media platforms. This means I have shared everything from pictures of my breakfast and yoga poses on the beach to bits of my home, photos of my wedding and even news of the traumatic death of my best friend last year. I've shared it all. And I've seen it all. I've seen people connect from afar, I've read and taken part of captivating life stories, and I've witnessed hands-on the power one single Instagram post can have.
Now, I get a lot of comments, emails and questions about my life. It comes with the job; you put your life out on social media and you'll soon realize two things:
1. People will tell you exactly what they think about your life choices, and
2. People will automatically assume you are an expert in all sorts of fields.
I'm lucky to have a community centered around yoga and wellbeing, so the majority of comments and questions I get are positive. But throughout the past year or so, the types of questions I get from people have changed from slightly more superficial to more in-depth and urgent. The bulk of the questions I used to get were mostly about yoga pants, proper alignment in handstand, advice on how to travel the world on a budget… All valid questions deserving an answer. But since I shared the more intense moments of my life this past year—death, sorrow and grief—these questions have changed. On any given day, I get hundreds and hundreds of emails from people asking me how to cope with the death of a loved one. What to do when you feel like you don't want to get out of bed. How to love your body when your reflection in the mirror disgusts you. It's emails from young girls with eating disorders. People suffering from depression. Families that have been shattered by sorrow and grief. Somehow, through all of this, people have resonated with my writing and are reaching out looking for support and healing. The thing is: I have nowhere to turn them! I am not an expert in these fields. I don't run a suicide hotline. I'm not a psychologist. I am a yoga teacher that shares her thoughts about love and life through social media.
I got an email a little while ago from a 16-year old girl, sitting in the bathtub with a razor, wanting to end her life. Somehow, in the midst of the darkness she was in, she decided to write me and ask for help. We get to a point where the power we have to influence others through social media comes to an end and the need for healing grows too big for just one person to manage.
I can inspire and do my best to motivate people every day, but what kind of change am I really creating?
I realized there is a huge need for a place of healing in the online world, of true, authentic support. A place where we can create community on a deeper level and find the tools to create a healthy, happy, balanced life. There are amazing teachers out there. What if we could bring them altogether on a platform where we make yoga come to life? What if we could find a way to revive the connection between teacher and student, even in the online world? What if we could come together as a community and unite for a higher cause? What if social media can become a social mission?
oneOeight was born.
During this past year, I have been developing an online platform where we can all come together in our highest potential. oneOeight is a subscription-based platform dedicated to healing with a foundation in yoga and wellness. We offer high quality video content available to all levels of practitioners—whether or not you are just starting up a yoga and meditation practice or have been an avid practitioner for years, oneOeight will be a place for you to call home.
Now, why oneOeight? One hundred and eight is a sacred number that keeps occurring in different aspects of life; astrology, geometry, mathematics, literature and more. For instance, there are 108 beads on the mala bead necklace you often see yoga practitioners wearing while meditating.
oneOeight is the first online platform to fully understand and cherish every teacher's individual potential, allowing experts and instructors to share their offerings in an organic way to a broad following of people all across the globe. This is unlike any other platform that currently exists and our brand will be the leading voice of online yoga.
And the voice that leads us is love.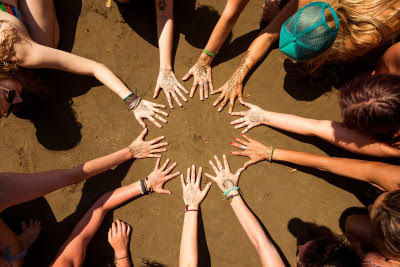 The site has four houses—four areas: MOVE, CALM, NOURISH, EXPLORE—designated to give each practitioner tools to cultivate balance in different areas of their lives.
The first house is called MOVE. MOVE is everything centered around the physical yoga practice and movement of the body. Here we offer our subscribers high-quality online yoga classes with teachers of various lineages, backgrounds and experience. You can roll out your mat in front of your computer or your TV and choose between time (how long do you want your practice to be?), teacher (who do you want to practice with?), focus (what do you want to focus on today?), style (what kind of of yoga do you want to practice?), level (are you just beginning your journey into yoga or have you been practicing for a long time?), body part (is there a certain part of the body you want to work on?), and ailment (what do you need to heal?). You can also choose where  (where do you want to go in the world?) Transport yourself to exotic locations across the world in an instant by choosing what kind of scenery you want to practice in; all in the comfort of your own home. 75 minutes of core-centered Vinyasa Flow with your favorite teacher…on the tropical beaches of Aruba? Coming right up! Or 60 minutes of gentle Yin practice to calm a sore lower back…with the snowcapped mountains of Colorado as your backdrop? At your service. We have a team of expert teachers ready to guide you and hundreds of hours of classes already filmed and ready to go. Each teacher has their own platform within the site and you can easily connect to them on a deeper level by reading their blog, asking them a question, joining in on a live-streamed class or booking workshops and retreats to meet them face to face.
The second house is called CALM and centers around meditation, lectures, dharma talks, life coaching, study and healing. Here we offer practitioners a deeper insight into the practice beyond the physical practice of yoga, as well as coaching in all aspects of life and especially urgent areas where they might need support. On our team and team of experts, we have grief counselors, eating disorder therapists, body image experts, holistic life coaches, Ayurvedic experts, anatomy teachers, meditation guides and revered healers of many different kinds. On this part of the site, you can get help from educated professionals there to support you in your area of need: weight loss, body image, healing after the loss of a loved one, career choices. Through online videos, live lectures, exercises and therapeutic work, the oneOeight team will provide you with the tools needed to take charge of your life and begin the path to balance and happiness.
NOURISH, the third house, revolves around anything and everything that nourishes the body, mind and soul. Here you can delve deeper into learning about the food that you eat, complete nutrition, cooking and all things nourishment. Our viewers can watch full-length cooking videos, get tips and help on how to improve their diet, choose between hundreds of recipes and learn about what their bodies need so that they can reach their fullest potential.
EXPLORE is the fourth and final house of the platform, and this is where we bring the online world back to real, actual life. There is only so much you can do online, and I personally believe that practicing online is a beautiful addition to your regular practice. Practice anytime, anywhere—it's all there, by the click of a button. But just like our daily lives, yoga is not meant to happen only online. The relationship between student and teacher is crucial, as is the relationships we create while practicing in a room together, moving with the same breath and intention. This is something online yoga can never replicate, no matter how hard we try! We aim to bring the practice back to the studios and make it easy for all of our subscribers to take their practice to a real, physical level by connecting them to the community where they live. Through our worldwide network, EXPLORE offers a database filled with yoga teachers, studios, therapists, and healers present in your local area so that each practitioner can weave their practice into their local community. This way, we can easily direct our students to a living, breathing community and make sure that life continues offline. It's in a studio, guided by the hands of experienced teachers, that true transformation happens.
Now, what is a platform dedicated to love and community without touching on the hearts of the less fortunate? With oneOeight as the foundation, we are taking all of this to the next level, going one step further, with our new non-profit organization called 109. I believe that we have the power to change the world; and starting with our own hearts is the very beginning. With this vast community created through social media and oneOeight, we will harness the infinite potential of our hearts as one to create real change in the world.
109 is a social mission organization focusing on seven urgent global causes: Environment, Women's Rights, World Hunger, Animal Rescue, Education, Children and Water. Together with the oneOeight guides, we will create social mission trips; working with projects across the world to raise awareness and funds, supporting people in need. Imagine a yoga retreat, but in addition to practicing yoga every day, you get to work to better the lives of others. Whether we are building a school in Nicaragua or supporting orphanages in Latvia, 109 is here to use our abilities as a community and help heal the world. With oneOeight as a base, there is no telling how far we can go to raise the vibration of this planet.
We can't wait to begin this journey with you.
Want to be a part of the journey? With you, we're developing oneOeight, an online platform dedicated to healing with a foundation in yoga.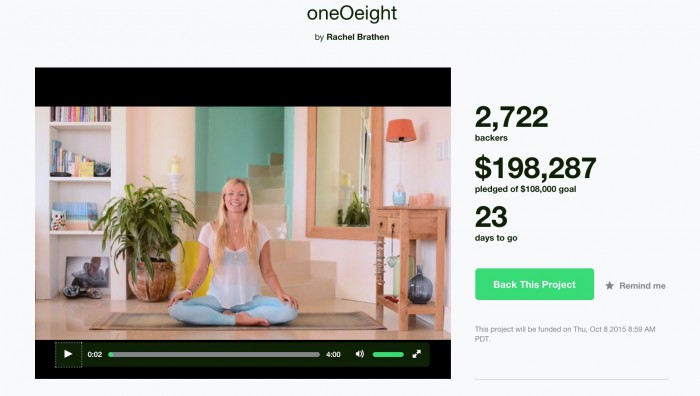 And…guess who just joined the oneOeight family? Mr. elephant himself—Waylon Lewis. We are beyond excited to announce our newest addition to the family. Author, meditation teacher, environmental activist, talk show host. As longtime friends, we couldn't be happier to have him on board as a oneOeight guide. Waylon will be contributing in the meditation and environmental section of the platform as well as be the bridge between
@elephantjournal
and
@oneoeight.tv
—a match made in heaven.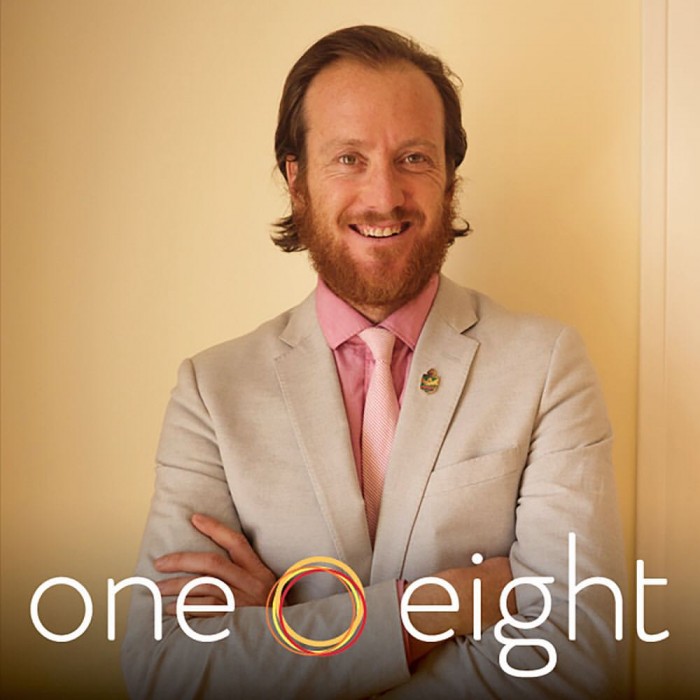 Author: Rachel Brathen
Editor: Lindsey Block
Image: oneOeight.tv