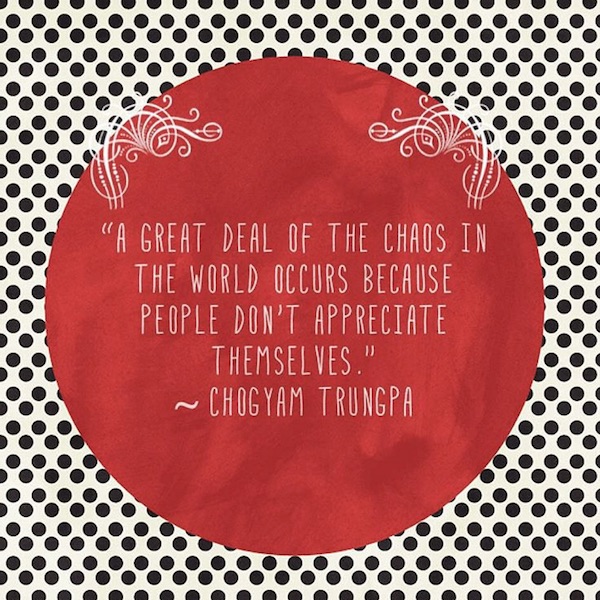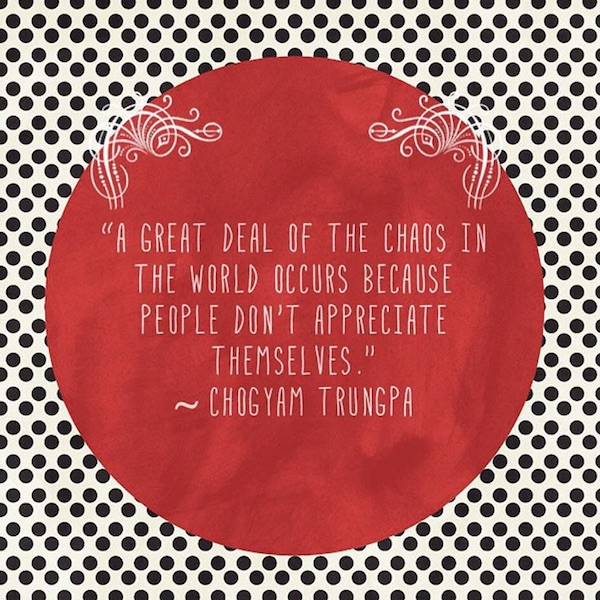 What to do when we're Frustrated.
When you're tired. When you're frustrated. When your head and neck ache. When folks don't help you, they don't show up, they don't meet you halfway.
Smile. Grin. Pinch yourself. Take a deep breath, of course—only we don't, when we feel claustrophobic and frustrated.
Refuse to take yourself seriously. Make fun of yourself. Be kind to yourself, though. Take a bath.
We are all struggling. Reach out. Be kind. Mean it.
Wars are started because We can't find Peace within Ourselves.
As Trungpa Rinpoche put it, "A great deal of the chaos in the world occurs because people don't appreciate themselves."
Maitri might be my favorite word. It means loving-kindness, for oneself and others. It's the feeling of ache, of need, of insecurity…relaxing. It's a full fresh breath of air through fear. It's making peace with loneliness, or one's body, or one's balding, or one's acne, or one's shortcomings, perceived and otherwise.
It's not a one-time achievement—it's an ongoing practice. We have to work at it. We have to play at it. We have to want to make friends with ourselves.
The tool is meditation. But other tools help, too: exercise, a bath with your favorite magazine, eating real food while sitting down after cooking and cleaning.
If the world invested in maitri, in health, in joy, in compassion instead of in bombs…well, we wouldn't need bombs.
Here's my video on it, which I recorded just this afternoon in my backyard in Boulder, Colorado:

.
**Podcast (audio version): 
Relephant:
~
~
We got your social mediums right heah:
Listen: Walk your Talk on your commute or over dishes with Soundcloud.
Subscribe directly to our award-winning Youtube Channel.