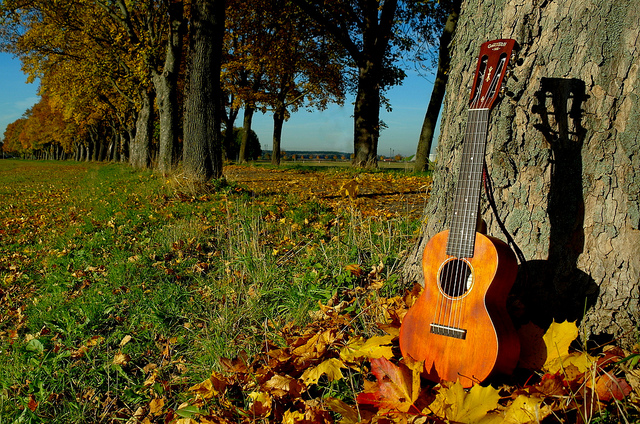 ~
~
"Autumn is the hardest season. The leaves are all falling, and they're falling like they're falling in love with the ground."  ~ Andrea Gibson
Autumn always comes with a dearth of sensual shifts—light gets low and often grey, the wind picks up, the ground gets damp and moist.
There is more rain, more fog, maybe a little snow for some folks. There's something about the air that is different. I always feel that change as a little bit of a sense of urgency—either to hurry up and settle in (prepare for) winter, or just go.
What does fall make you think of? Do you think it affects the kind of music you listen to?
Here is what we are listening to lately in elephant-land:
.
From Renee:
Joni Michell's Urge for Going just kinda says—and feels—it all. 
The Be Good Tanyas capture a little feeling of darkness, of letting tears flow and hearts go. 
.
From Cat:
.
From Khara-Jade:
Re-discovering a not so distant past love for this awesome band. Their music is so fall-appropriate—nostalgic, haunting, folksy.
From Travis:
From Toby:
So groovy!

.
From Kat:
I refuse to accept it's autumn, so I'm pretending it's still summer. It's a song from this video (if you want to drool over sandy beaches, surf and beer):
And, I finally found some new music I love—I think I'll be listening to this all winter:
..
From Yoli:
As I contemplated what to contribute to the "Fall Music" blog, my first thought went to the Dick Dale record I recently bought for myself as a birthday treat, because I have literally been listening to it "on repeat." But somehow, that didn't feel quite right, so I sat back and pondered exactly what "Fall" as a season/time of year meant to me—and I feel it's a bit of a transition time, as summer draws to a close.
Then I got to thinking about us, all the elephants, and how it's been a time huge of transition, and a bit of a rough time, in terms of losing four from our team, and the struggle with readership being low. And I found myself going back to an old favorite of mine—one that always helps fire up my heart and reminds me that "this too shall pass" —we just need to keep showing up, kickin' butt and making the best of this beautiful, messy life.
So here's my contribution to the "Fall Music" blog, and I dedicate it, with love, to all of you—my fellow elephants—Trunks up!
"But you'll fight and you'll make it through
You'll fake it if you have to
And you'll show up for work with a smile…
You'll be better, you'll be smarter,
And more grown up and a better daughter,
Or son, and a real good friend…
You'll be awake and you'll be alert
You'll be positive though it hurts,
And you'll laugh and embrace all your friends…"
.
From Ashleigh:
.
From Lindsey:
This is a good one when you're at the club, and by club, I mean working late. My boyfriend thinks it sounds like goats are singing (no, I mean crying). Enjoy!
But for me, The Postal Service is by far the best fall music ever. It goes so well with rain!

I also really like listening to this full album—I think my fave might be "Nobody else":
.
From Caitlin:
.
Relephant:
Authors / editors: Renée Picard & Yoli Ramazzina
Photo: Flickr/FHgitarre