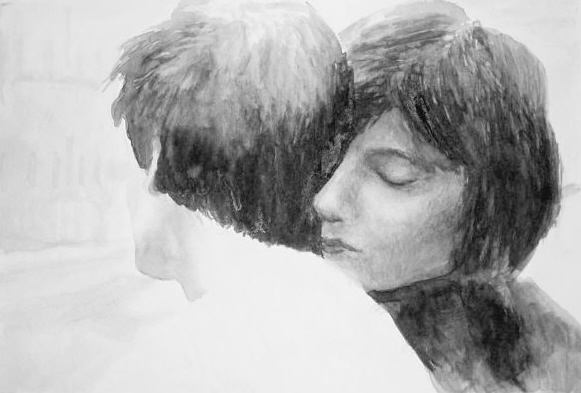 Have you ever met someone who truly inspires you with his/her whole being?
Someone who dedicates his/her life to be of full service in a way that touches your heart and makes it jump? The one who makes the world a better place and shares love with as many beings as possible?
I know several people like this and I am deeply in love with them. I love what they do—the time we spend together is always magical.
If I were to consider entering into a relationship, it would be with someone who is "on a mission,"—one that is bigger than their own personal completion. However, it can be difficult to have a relationship with someone like this because that is their number one priority over the relationship itself.
In fact, I've met and fallen for someone like this and discovered that I recognized these qualities in myself as well.
To the one who is on a mission:
There is no question that we love each other. We both want to make the world a better place, starting with ourselves.
But a close relationship will be tricky.
Your commitment to the world and the bigger picture is why we were attracted to each other, but it can get in the way, too. We will need to have a similar mindset, and the understanding that we are here to contribute…and sometimes even then it can be difficult.
You might be afraid of losing yourself, of diving deep into my soul, not knowing if it's you or me you feel. What if you lost yourself completely? Would you be able to complete your mission?
You are afraid of being distracted from your mission, which means everything to you. You want to share your love and your gifts with the world, and you often doubt it's possible to do that while being with someone. How can you be with one single being when there's so much love to share?
You are determined to see your mission through and are afraid that someone would ask you to fulfill their personal needs—you can't and you don't want to. Nobody should hold you back from evolving.
You want to stay connected to yourself, to feel yourself and not to shrink your light—not to shrink for anything or anybody. There's much more in this world to do, much more to explore, to love and express. It feels too good hang on to an unlimited self than to figure out how one single relationship can work.
But, a single connection could be the ultimate connection, and in fact we need a connection like this.
It's a connection which would increase a thousand-fold the impact of everything you do, spreading your love and all your gifts even further. It is the connection you are most afraid of.
I am happy where you are at the moment. I love your self-expression and I love everything that you do. I love how you connect to yourself and shine your light. I love how you serve for the world and how you see a deeper meaning in what life is all about.
And here is the most important thing: you are my perfect mirror.
Everything I've said about you is also a description of myself:
I am the one who feels incredibly aligned on her mission.
I am the one who is happy to connect to herself deeply and share all the infinite love with the world.
And I am the one who simultaneously is afraid of and has the longing for this ultimate connection.
But why are we afraid of being distracted from our mission?
In fact there is no such thing—everything helps us grow, evolve, shine brighter and feel aligned.
This might be the next step of our evolution—to find ourselves and lose ourselves again. To lose ourselves as often as it's needed to finally be the ultimate expression of love together.
Maybe this can't happen, because you are afraid of losing yourself, or perhaps you can't be with me because I am still afraid. Either way, I thank you for making me aware of this in being a perfect mirror.
Relephant Read:
Author: Christine Stein
Editor: Catherine Monkman
Photo: thatsbreathtaking/Flickr