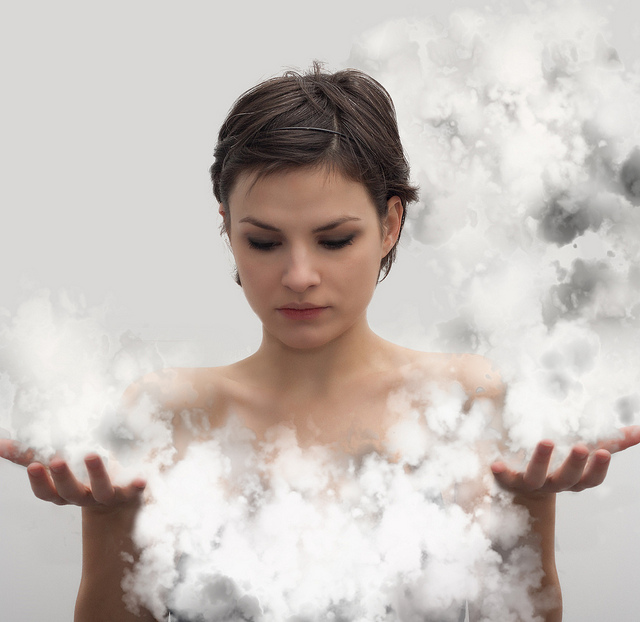 A week ago, I wrote a piece entitled Take Two Empaths and received a huge response in my inbox, as well as here, on elephant journal, following its publication.
The piece clearly resonated with lots of people, because it clarified something that many of us who have come to the conclusion that we're empaths have felt confused by for a long time, and so it brought a huge amount of relief and a powerful way forward.
The clarity it tried to bring was this: most of us who've learned to think of ourselves as empaths aren't actually empaths at all; we're identifiers. We don't yet know how to stand back from the experiences of others sufficiently to empathise with their situation. Instead, we identify with it. We live it and re-live it as if it's actually happening to us, not the other person.
The reason we can't bear to watch the news is because we live everything we're seeing as acutely and powerfully as if it's happening to us. We can't bear to hear about anything awful or frightening that's happening to someone because we immediately put ourselves into the situation and hear everything as if it's about us. We're the one going through it, not the other person.
And the trouble is, we most likely don't even know it!
Chances are, we'll have grown up as the one child in the family that everyone else used as the sponge that would soak up their feelings and emotional responses. We have been the sensitive one, the kind one, the one who wanted to make it all better, the one who felt responsible.
And we still are, and we still do. Except now we're a grown up, and it's likely that our health—emotional and physical—is suffering as a result. We pick up everyone else's emotions and our body is usually zinging with them.
In this podcast, we we talk about how empaths are made, why we're here, how to negotiate the tricky jurney from being an identifier to becoming what we're born to be: a lightworker who's here to transform the energy of the planet. I'm hoping it will help anyone who finds themselves caught in this cycle and wants to be free.
There's lots of really great advice out here about how to take care of ourselves by building stronger boundaries, enjoying time in nature, using mindfulness and meditation,for example. And that advice is so relevant and important.
However, what isn't as easy to find is information about how to manage the energy that we, as empaths, are absorbing every day from other people. Energy—which is what we are—can't be shut out no matter how thick the walls we try to build might be. And while the coping strategies we're advised to try will most definitely help us to take better care of ourselves around others' energy, what they can't do is change that energy into something less damaging to our energy systems.
How to do that is the subject of this podcast.
In it, I'll discuss the difference between identifying and empathising, and how we learn to be identifiers. You'll hear how to understand emotions—ours and other people's—as energy which can not only be put out and received but, crucially, also transmuted and transformed. I'll show you how to do this by using your breath and the sacred space inside you.
Once we know how to do this, we are well on our way to becoming the lightworker we were born to be! We can transform the energy of any emotion, and setting, we find ourselves in contact with. And we do this by transforming that energy into the highest energy of all: that of Love.
So are you ready to learn the ropes? Do you feel ready to take that final step? Haven't you spent long enough serving your apprenticeship?
Then come and stand in your full power and taste all you're capable of:

You can also listen to the "Take Two Empaths" podcast on Stitcher, Spreaker or iTunes.
~
Relephant: 
~
Author: Janny Juddly
Editor: Katarina Tavčar
Photo: La Vladina/Flickr