Updates:
"The Empire State building is lighted with the Tricolore as well.
NYC loves you Paris."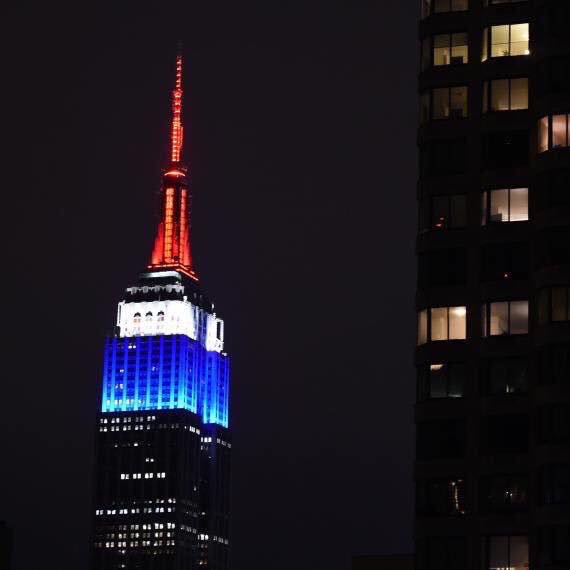 ONE WTC currently showing the French colours.

~

Update, some info, please share if helpful:
As of Friday evening. "For those who may need assistance in Paris: Irish Embassy +33144176700, British Embassy +33144513100, US Embassy +33143122222 #ParisAttacks Check #opendoor hashtag if you need a place to sleep! France help everyone ! If you have a friend here in Paris, just tell him to stay safe… contact #opendoor, plenty of rooms available. HOSPITAL ARE OPEN ALL NIGHT!!! WE ARE HURT OR WHATEVER YOU CAN GO IN ONE OF OUR HOSPITALS TAXIS ARE FREE= TAKE THEM!!! If you need information, I don't have a lot but I can try to help from here.

EDIT: borders in and out of Paris have been shut down, most hotels even some homes are letting people in, so if you are staying out side of Paris find a hotel and just stay inside Thanks /u/the_psycho"
As soon as news broke of the Paris attacks, my heart sank.
I spent a very memorable six months living abroad in Paris and it's a city whose streets I know well.
I got the message from the New York Times app on my phone that something dire happened in Paris but details were early and still unfolding.
Shortly after, I got a notice from Facebook that one of my dear friends living in Paris was safe. Facebook's new feature is doing its part to inform families of loved-ones' whereabouts.
There are some days when I'm fed up with Facebook and don't care to scroll through my News Feed, but today's not the day.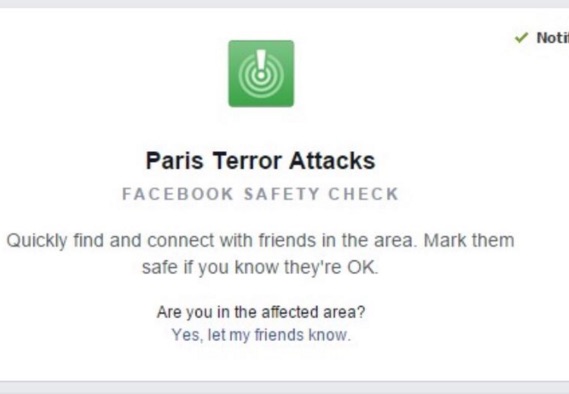 During a time like this, when it's so easy and automatic to become numbed out and paralyzed in the fear of not knowing, I take solace in knowing that people in Paris and across the world are going to social media and coming together in solidarity. The hashtag #porteouverte has made it to Twitter and Instagram to help connect people in Paris needing to take cover.
When news first hits of terror and tragedy and we get beyond the blame and the who-did-it just for a moment, we can remember the importance of mindful solidarity and community to support those who need it the most.
As a dear friend posted tonight, this is a gentle reminder that when we're down on social media, the Facebook "I'm Safe" notification and the hashtag #porteouverte are powerful beyond measure.
It's an event like this that leaves me stunned and out of words for the tragedy that hit a city so well-known for its arts and culture and a city that has left such an imprint on me.
~
Author: Caitlin Oriel
Images:  Instagram
~
Relephant video, for peace during this time: