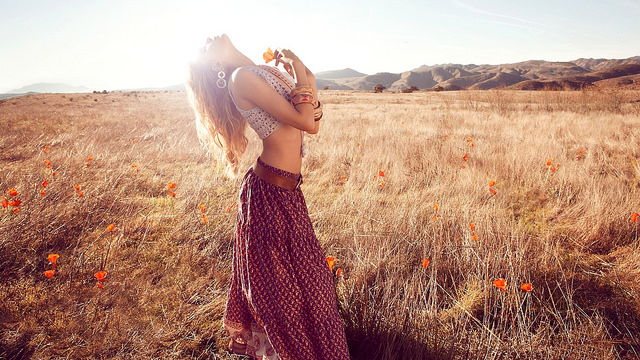 And she was wild in every way.
It left her breathless…
every sunset,
every flower,
every tree expanding its branches toward the sky articulated her.
She wanted to be absorbed by the earth, lay down in its grasses feeling the soil soak her up.
She listened as the wind left poetry in her hair…
She poured her soul into the living surrounding things
and willed her fingertips to answer back to the ground as she passed her hands over tiny insects.
She was wild.
She was madness.
Despising these structures and constructed cages that wished to incorporate her into corporate ideals.
Her essence was the sea,
the mountains,
the valleys
and the deserts.
She was a mustang,
a wolf,
a lion,
a shark…
hungry,
powerful,
graceful
and free.
Tethered only by companionship
and a desire to roam.
She was madness.
She was wild.
She was me.
Relephant Reads:
Author: Christie Page
Assistant Editor: Lindsay Carricarte / Editor: Catherine Monkman
Image: Flickr