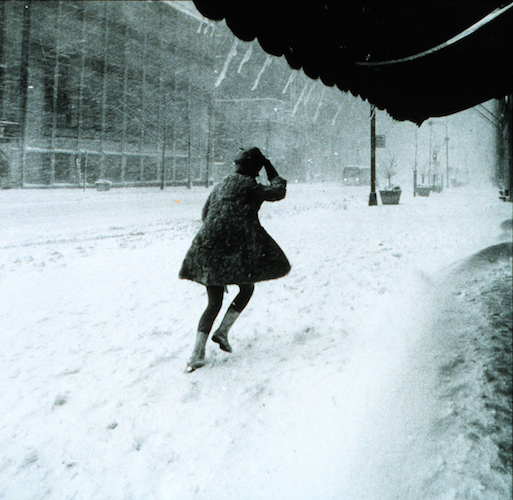 It always sweeps in like a vast, eerily dark winter storm, blackening the skies of my mind in a singular ominous strike.
One moment, I am sitting at my desk, fingers poised over keyboard, coffee set neatly beside me, ready to tackle my to-do list. Then I glance at my email inbox and remember several upcoming assignments I have forgotten, an article I meant to submit, a thank-you card that's long overdue, a job I need to apply for, and my heart starts to pound.
Rummaging through my purse to find a pen also unearths a notice from my son's school that I forgot to sign, and a sticky-note to myself to catch up on some textbook reading.
A scan of the room takes in a pile of laundry, my son's dirty soccer uniform needed for that evening—and reminds me of the boxes in the basement I have yet to unpack and sort, a clutter that seems to loom in the back of my mind.
The overwhelm, as I call it, sweeps in, strewing its baggage throughout my life like an unwelcome houseguest, leaving negative thoughts littered in the flowerbeds of my mind, and interfering with my typing progress like one too many pop-up ads on my screen.
We've all experienced it, and while my methods of handling it with success may seem obvious, sometimes a simple list of directions is all we need to move past the panic and make some progress. Here are my three steps to achievement, in the hopes it may be of benefit to you on your own days of overwhelm.
1.Stop everything and breathe.
Take five, 10 or 15 minutes (set a timer if you must) and leave the tasks at hand. Focus on everything but what you have to do. Eat an apple. Drink a big glass of water. Pet your dog. Do something, anything, to calm your heart and mind, and to remind yourself that there's a bigger picture out there—you will survive this day of too-much-to-do, quite possibly with a great deal of success.
2. Break it down.
Make a list of everything that is on your mind and is looming over you. Then, narrow it down to a list of what absolutely has to get done.
Be discerning here. If your job application needs to get sent in, but your household can survive with dirty socks for another day, recognize that. If there's still too much to tackle on your list, ask for help.
Call a friend, your mother, a mentor. Asking for help shows courage and initiative. Whether you are asking for advice on how to write your cover letter, or asking someone to come over and help you clean, you are taking steps to get the work done while being brave and bold. Whatever else you accomplish today, this is huge—and asking for help isn't asking for sympathy, or feeling sorry for yourself.
3. Take the next best step.
This is the most simple and most important concept, and if you truly follow this step, the other two really will come naturally.
Do the next best thing. It's really that simple—look at what you're facing and do one thing.
Pick up the pen, write a sentence, put the dish into the sink. Make the phone call, write one email, walk across the room and pick up the laundry. Just do one thing. If you can't decide what thing to do first, simply do the easiest, or the one that's right in front of you.
Then, do the next thing. And the next. Break it down into just one "next best thing" after another.
In my early recovery and in dealing with anxiety and depression, the "next best thing" resolve is one I learned from a friend approaching his 40th year of sobriety. It is my template for life, what I think of before my feet hit the floor in the morning, and my go-to in any tricky situation. I'm not remotely skilled at it, and often make my life far more difficult than it needs to be, but it is most definitely the best, simplest rule to make an easy life.
When the overwhelm hits, breathe, make lists, and do the next best thing.
We'll get through it, one step forward at a time.
Relephant Read:
Author: Keeley Milne
Editor: Emily Bartran
Photos: martinak15/Flickr, Wikimedia Commons