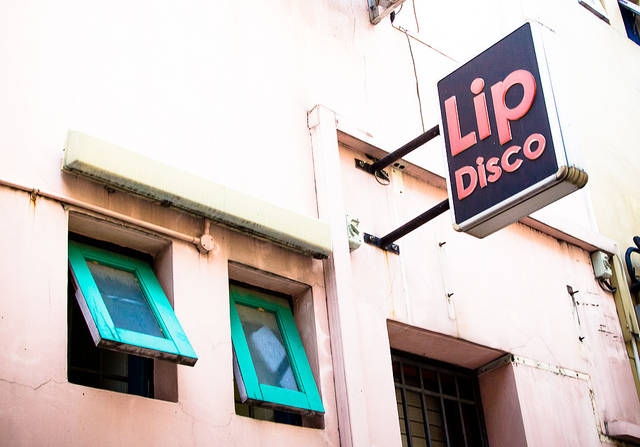 She crushed you. He screwed you. Signal the rain, the slow turn, the diminishing figure in the distance…and cue the music.
As the end to the calendar year approaches, we find many people have left or are leaving our lives this year, and we may need a little musical therapy to help us through this transition.
This is a thoroughly eclectic mix of music across all genres, so that you may find a song which closely resembles your situation and taste.
May these tracks be an anthem for your independence, inspiration for your confidence, and may they bring a smile to your face on this lovely winter's day.
"Thin Line" by Macklemore
One relationship of mine felt like the more I saw this person, the less I loved them—as harsh as this may seem. The line "she walks that thin line in and out of my bed, each time I love her less" really resonates with me. If you'd like to listen to one of Macklemore's less well-known tracks, this one is for you. It's hauntingly beautiful, and I promise you will appreciate it.
"I Don't Love You" by My Chemical Romance
I love this song because it is just so honest. When we break up with someone it's not always because we've stopped loving them or we don't care about them. However, there is a part of us that no longer loves that person like we did yesterday. It's simply time to move on. If you need to accept the harsh truth in your break-up, then this track is for you.
"Little White Church" by Little Big Town
This song feels personal to me. For years, I was in a relationship where my boyfriend promised he'd marry me. However, no proposal came. Offers to move in and even start having babies started, but no ring. This did not fly for me. This song is a sort of personal anthem for me to expect more, receive more, and deserve more. It is near and dear to my heart and may be to yours as well.
"Gives You Hell" by The All American Rejects
I've heard from multiple people that this song brings them great solace after a break up. This is one of the more upbeat tracks on this playlist. It's just a well needed f**k it to the person who has so recently hurt you. Give it a listen in the car or the shower, whenever you need to be amped up. It's extremely uplifting.
"No Children" by Mountain Goats
Sometimes after a break-up we hold on to so much bitterness. This song will hilariously highlight the bitterness you're feeling, while hopefully giving you a laugh. It has a sort of cult following to it, so beware that if you listen to it, you may be dutifully attached to this song for life.
"I will Survive" by Gloria Gaynor
When I was 16, I had my first break up, and I listened to this song on repeat for hours. I was not ashamed then, and I am not now. This song was released in 1978, and it still kicks ass today. If you're in need of reassurance that life will go on, here it is. There is no finer way to say "I love myself, and I'm going to come out of this on top" than with some smooth, smooth Gloria Gaynor.
"Chou Wasabi" by Julien Dore feat. Mickey Green
I have a habit of listening to French music, which this song is. Before you skip over this one, the chorus is in English. It says "Baby I love you less and less because of what you've done to me." To anyone who relates to these lyrics, give this song a listen. It's a beautiful track that you may be exactly what you need to hear.
"Before He Cheats" by Carrie Underwood
Unfortunately, a lot of break-ups are caused by infidelity. Here's to those of you who have been betrayed this year. You need a good hard listen to Underwood's infamous song "Before He Cheats" to realize that cheating is not okay, others have been through it, and one can still be strong after such deep duplicity.
"Single Ladies" by Beyonce
And of course, the grand mommy of them all—Beyonce's most fabulous, most bad-ass song, "Single Ladies." There is nothing more confident and independent than the line "if you like it, you should've put a ring on it." If someone doesn't realize how special you are, then leave them. You, honey, deserve a whole lot more than you think you do, and someone else will love you much better than the person you've been with (even if that certain someone is yourself). Love yourself, be confident, have no regrets, and play this song.
Relephant music: 
Author: Brittany Ann Bandemer
Editor: Catherine Monkman
Photo: Header Dowd/Flickr