"I don't know where I'm going from here but I promise it won't be boring." ~ David Bowie
David Bowie, musical and creative genius passed away today after losing his long 18 month battle with cancer at the age of 69.
His son, Duncan Jones, confirmed the news on Twitter, posting this beautiful childhood picture (above) of him with his Dad.
In the words of my housemate, "My youth just died."
This was a man who comfortably pushed down the boundaries of conformity and in doing so, shaped the lives of so many people. His stage presence and complete lack of concern for what people might think was captivating and held the world's attention for decades. He never stopped creating, releasing his latest album Blackstar on his birthday just last Friday, the 8th January.
The love for Bowie is overwhelming—people are flocking to social media to commemorate him and share the impact he had on their lives.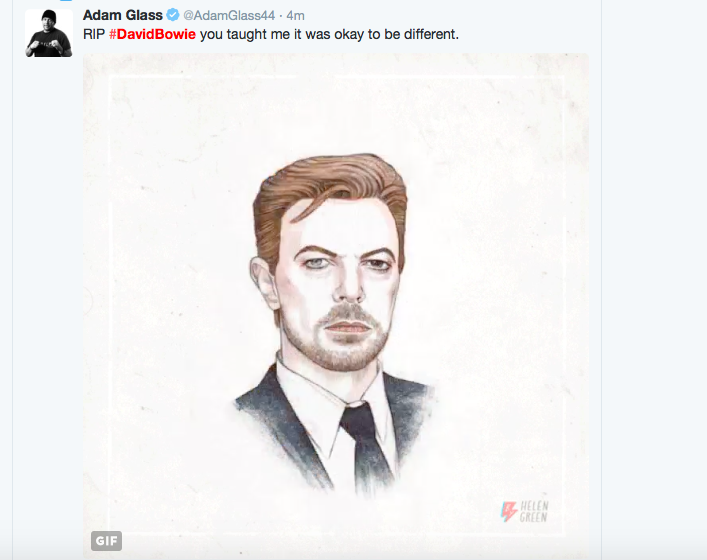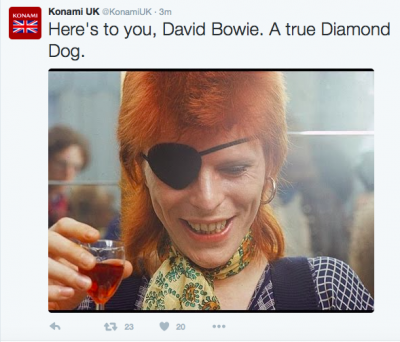 "If you're ever sad, just remember the world is 4.543 billion years old and you somehow managed to exist at the same time as David Bowie." ~ Stjesus (Reddit user)
"From music, to film, to fashion this is an artist that defined his time and influenced the future. Undoubtedly, the music he created is one of those things that makes this life worth living. RIP Starman. For now I believe it's appropiate to cry…" ~ Benjaminfilmmaker (Reddit user)
While I was maybe a bit young to relish his full musical repertoire, he's one of those timeless performers who you don't even realise is the mastermind behind some of those songs that you know and love.
He was so many different things for so many people—trendsetter, pioneer, entertainer, hero.
For me, Bowie will always hold a small piece of my heart for his role as the Goblin King in Labyrinth—the movie that made a lasting impact on me during my childhood and well into my dreamy, adolescent years.
"It's a crystal. Nothing more. But if you turn it this way and look into it, it will show you your dreams. But this is not a gift for an ordinary girl who takes care of a screaming baby." 
RIP David Bowie. You truly have been an inspiration to so many and your light in this world will sorely be missed.
"I'm stepping through the door
And I'm floating in the most peculiar way
And the stars look very different today
For here am I sitting in my tin can
Far above the world
Planet Earth is blue
And there's nothing I can do"  (from Space Oddity)

~
Appreciate every day, because none of us know how many we have:
~
Author: Sarah Kolkka
Images: Adam Glass/Twitter, KonamiUK/Twitter, http://DuncanJones/Twitter