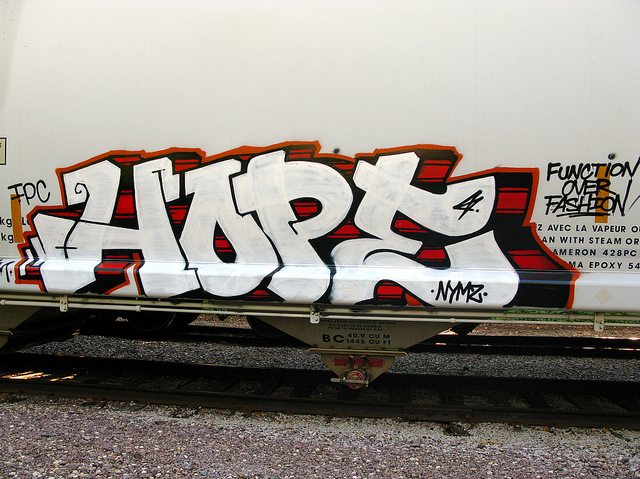 I leave for work as the sun is rising. I'm sleepy.
The office coffee is like liquid laxative. I try to avoid it whenever possible. I really want to stop for a latte, but I have made an agreement with myself. There is something I must do before I can visit the drive thru again.
I pull into the parking lot, hoping that he will be there. I glance around the spot where I usually find him. His beat up little red car is right where I had hoped it was. My heart jumps. Today is the day.
I make a messy U-Turn and drive across the street. Once in line, I survey the menu. I haven't ordered a fast-food breakfast in years. I wish I had brought him something homemade. It's too late for that now. I order my coffee the way I like it. I order his with cream and sugar on the side.
How does he take his coffee? Does he drink coffee at all? What does he like for breakfast? I order a plate with eggs, sausage, biscuits, pancakes—hopefully some of that will appeal to him.
I drive back across the street, heart now racing with anticipation. Is he still there? I turn the corner and see his car again. It's in the same spot as always. While the city begins to wake around him, he is parked behind the Starbucks in the parking lot for a strip mall that won't open for hours. He sleeps in the little car that holds all of his earthly possessions.
The first time I noticed him there, I thought maybe he was passing through town and stopped to rest. The next time I noticed him, he had all the windows down. The driver door was open, and he was resting in the reclined seat with one foot on the ground outside the door. I drove by another morning and noticed him sleeping out there in the rain.
That was the day I looked at my organic coconut milk latte and felt like an a**hole.
That was the day I promised I would not stop for another five-dollar cup of coffee until I took this man something to eat.
I pulled into the lot, leaving an empty spot in between our vehicles. I was so nervous. Heart in my throat, I turned off my car and stepped out with breakfast and coffee in hand. As I approached his window I noticed he was on the phone, his face turned away from me. I knocked gently on his window.
"Hey, hold on for a minute," he said, setting the phone down on the pile of things in the seat beside him.
Oh my God, I thought. I had assumed he was an old man, but he was just a baby, probably in his 20s. He had kind eyes and a genuine smile.
"Good morning! I brought you some breakfast." I said, scanning his vehicle. Blankets, clothing, empty pop bottles, food wrappers, all in a heap together filled the back seat from the floor board to almost the ceiling.
"You did? That was very nice of you!" he said, taking the bag and cup from my shaking hands.
"I see you out here sleeping on my way to work in the morning. I've been waiting for a day when I have time to stop and get you something to eat."
"You are an extremely nice person. I don't know how to say thank you," he said with a broad smile.
"You don't have to. Just know that your life is important, and people care about you—even some you haven't met yet." I was sure my lips were moving, but it sounded like someone else's voice speaking.
"Thank you."
"You're welcome. Have a wonderful day."
I returned to my car and started the engine. I glanced over to see him smiling into the phone. As I drove away, I realized I forgot to ask his name.
Who was this young man sleeping in his car at the strip mall day after day? What circumstances led to him living this way? Where does he go when the mall opens and the parking lot begins to fill with SUVs and luxury cars?
Does anyone else see him? Does anyone else care? In this bubble of affluence, does he exist only in the background?
Next time. I'll get his name next time.
I'm not sure where those words came from: "Your life is important, and people care about you—even some you haven't met." I've thought about them over and over since that morning. There have been so many times in my life that I've needed to hear such a universal message of hope and love.
Your life is important.
Your life is fleeting and fragile. Your choices impact the whole earth community. You have limitless opportunities to make a difference with your unique gifts and talents.
People care about you—even some you haven't met.
We are all connected, ancient souls—and there are kind people in the world who have loved you since the beginning of time. They will continue to love you, and come into your life just in time to buy you breakfast on a hot, July morning when they see you sleeping in your car. Or to write a check for you at the grocery store when you've misplaced your debit card and need food or medicine for your sick child. Or smile at you in an elevator when you've had a rough day. Or hold a door for you, say a kind word while waiting in line at the coffee shop…the list goes on and on.
There are kind people in the world, and so many opportunities for us to be kind to others.
They say everything happens for a reason. I can't think of a good reason for that young man to be homeless, but he definitely impacted me. He reminded me to be grateful for the things I take for granted every day: a safe home, a soft bed, a hot shower. To so many people in the world, these things are luxuries.
I know that I am incredibly blessed to have the ability to provide a meal for someone—even if it is a simple fast-food breakfast. And for that opportunity, I'm grateful.
Relephant read:
Author: Renee Dubeau
Editor: Nicole Cameron
Image: Aaaarrrrgggghhhh!/Flickr