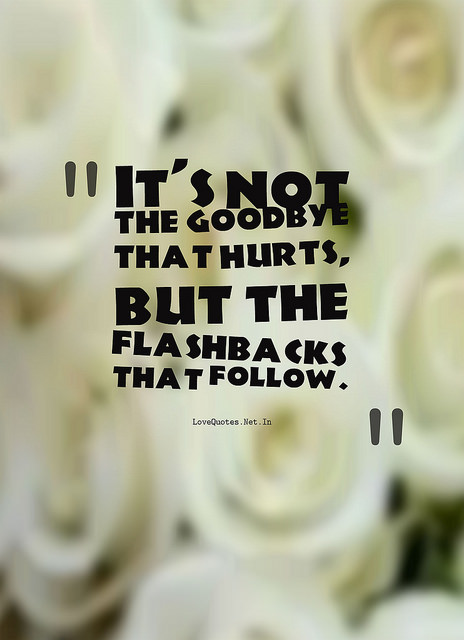 "Hold on to me as we go
As we roll down this unfamiliar road
And although this wave is stringing us along
Just know you're not alone
'Cause I'm gonna make this place your home" ~ Phillip Phillips 
How cruel it seems that I have found true love, and now I must go.
I love you, yet I must leave you.
I must set you free and walk away.
Sometimes we have to not do what we want, but instead what we must. We must do what is right over our own selfish, human desires. This is one of those times, and God it hurts.
I know, however, that we will be okay. I believe in love. I must.
I want you to know that you are my home. Whether our physical bodies are together or separated by an ocean—you are and will always be my home, and my heart will be yours. There is nowhere else.
With each passing moment, the days tick by and closer comes the day that I will go. l always laugh at our mutual appreciation for all the ironies and paradoxes to be found in the Universe.
But now I fear that we will be living the cruelest irony of them all.
The irony that after living a bleak existence of independence and solitude, keeping myself closed off from the world, I met you. The person who taught me softness and vulnerability, helping me to uncover my own.
The irony that I never allowed myself to want or need anyone , and now all I want and need is you by my side. And precisely now, with that realization, I must go on—alone.
Oh, the irony. Do we dare to hope?
I used to think I was brave and fierce. I found that I had no idea what true bravery was. until you showed me, helping me tear down the facade I hid behind for years. And now, the biggest test of my courage looms before us—I must go on without you, even though I am afraid of what my life will look like.
I used to jump at the chance to ride solo, to face the world alone. I thought it made me tough. Now I don't want to be tough at precisely the time I must be—I must dig deep and find what I am made of.
You broke me wide open, shattering all the walls and protections I had in place. And when you found the soft, little human among the mess that poured forth, you helped me to embrace and love her, flaws and all, which in turn allowed me to love you to the greatest depth I've ever known.
And now that soft, little human and I are engulfed in the fear of continuing on solo, without you by our side.
On our human journey we form attachments. Our spiritual journey pushes us to release those attachments. All we can do is breathe and keep living.
I am not sure sometimes which is the crueler fate—knowing we are both still on this Earth, but forced apart clinging to a sliver of hope for a miracle, or if one us of was longer and we had no hope. Who am I to say?
So I must breathe, and go forward. I must trust.
I must trust that a love so grand and true will not be kept apart in a world that needs precisely that—unconditional and true love. I must trust that we will find our way across an ocean once again so that we may spend our human lives beside one another.
We have loved and we have hated. Laughed and cried. Smiled and argued.
But above all, as Poe so eloquently said, "we loved with a love that was more than love."
We have grown individually and together. We have encouraged and pushed one another to be more loving and compassionate humans. We make each other better versions of ourselves.
No one else could have done that for me. It has always only ever been you.
I always say "love conquers all," so let us have faith in our parting that love will find a way. Be strong for me, my love, and I will be strong for you. My soul is with you until our bodies meet again.
Until then, I will be here—breathing into the pain and patiently waiting, holding on to hope in the dark.
Relephant read:
Author: Lindsay Carricarte
Editor: Nicole Cameron
Image: India&Network/Flickr& Benurs/Flickr