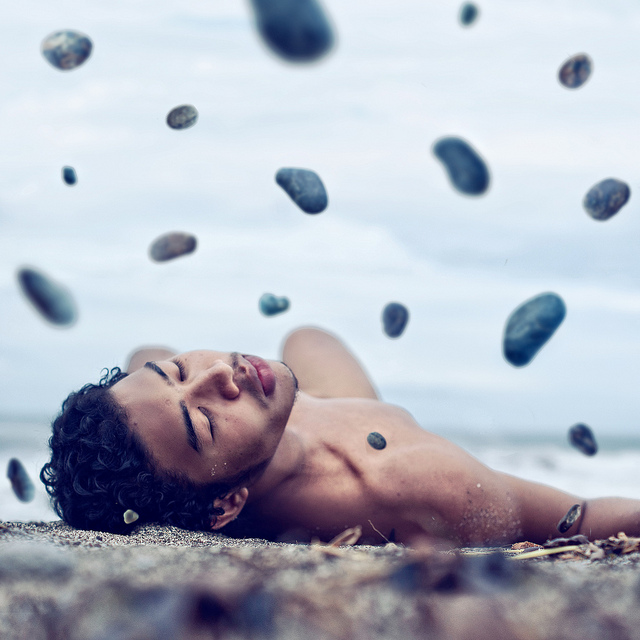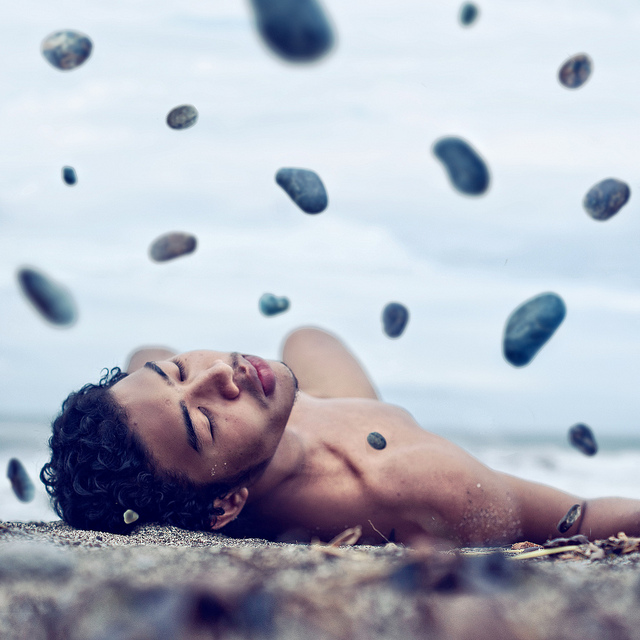 It is okay to hurt so much that our heart pleads with us to explode.
It is okay to fall so hard that we scrape both elbows, wrists, hands and knees.
It is okay to hit the bottom and to not see a single escape route out.
We will find one there, eventually.
It is okay to push so hard that we end up collapsing.
It is okay to start again.
That is what renewal is for.
It is okay
to begin with one breath,
right here,
and the surrendering of a single shoulder against a sturdy wall.
It is okay
to let those mistakes be a guide to forgiveness,
and to allow forgiveness,
when we get there,
to wrap us up in her warm arms.
"It is okay,"
she would say.
"There are endless second chances."
We will get up again,
when we are able.
That was not meant to be our last attempt at beginning.
It is okay to choose a rebirthing,
to die 10 times in one day.
It is okay to set a match to the warrior that was,
to change a name, an image, and choose different desires.
It is okay.
Trust that the new will soon be arriving,
curling out of the fire of the past,
making smoke signals to the future,
to float the old away.
It is okay to rest and to look deeply
at the darker veils of life and love.
It is okay to play in the leftover ashes,
to cover ourselves in that rich and sooty soil.
Play camouflage in the blackness;
our eyes need time for resting and resetting
after the brilliance of a good blaze.
It is okay.
We don't have to fight for it.
The aching is how our wounding heals.
The bottom is where we can best see the coming light.
It is okay;
let our hearts explode if they are in fact pleading for it.
It is okay
to let ourselves crumble to the floor.
We we will grow tall again,
someday.
Don't be so afraid of this wakeful journey;
sleeping is equally as real.
Pretend it's all lucid dreaming,
and begin choosing what to see.
It is okay.
We are all remaking ourselves in every moment.
No one here is totally perfect, yet.
Take baby steps. Take turtle shuffles. Take leaps. Take giant, elephant bounds.
They are all leading us in the same direction,
on the journey of one big circular soul.
Don't waste time criticizing,
if we aren't there yet
or are ahead
or have fallen behind.
No one is anywhere more sacred than the other.
Let the dew drops of the morning wash the fields clean for something new.
Whatever it is that we are feeling,
we are welcome to it right here,
wrapped in the warm arms of forgiveness
and the smoky haze of yesterday.
For there is something still left, that we haven't yet discovered,
hiding amidst our rubble.
It is okay,
let it happen.
Allow this breaking to occur.
Our foundation has to know we are skilled enough to stack it back up.
Solid platforms will be made again,
with mortars of love smoothed over
bricks of a reclaimed soul.
Imagine what we will find in this wreckage,
once we have let ourselves truly go?
There will surely be treasures,
we thought were once only coal.
It is okay to let it crumble.
~
Author: Sarah Norrad
Editor: Toby Israel
Image: Shan Sheehan/Flickr
~