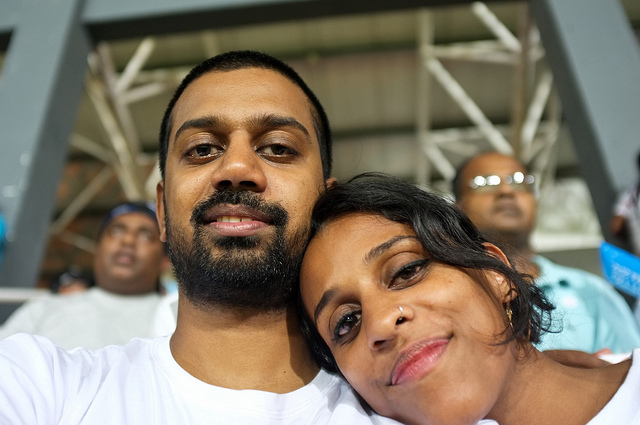 "A strong woman builds her own world. She is one who is wise enough to know, it will attract the man she will gladly share it with." ~ Ellen J Barrier.
There are a million amazing men in the world.
All of them with unique, wonderful and quirky qualities that are the perfect fit for another woman.
But not all of them are right for me…I have spent a long time building my own world. My own career, my own independent life. I do not need a man, but I would be lying if I said I don't hold out hope that there is still the perfect man for me who longs to share his just as independent life.
I've spent a lot of time getting to know myself on a deep and profound level and have discovered what it is I truly desire.
Every woman is different. So knowing ourselves is crucial to finding that one man who can make our heart race long after we've spent time together and our souls smile just by being in his presence.
So, no more trying to make square pegs fit into a round hole. No more settling for what doesn't make me feel good or seen or passionate or on fire.
It's this kind of man or none at all.
Be real, raw and honest with your deepest desires, thoughts and emotions. Don't hold back.
Spar with me.
Don't take my sh*t. Call me out when I deserve it. Challenge me. Ask me the hard questions and push me into giving honest answers. Speak your truth. No matter what it is.
Tell me what I do to you. Describe in delicious detail how I make you feel and don't be afraid to share it.
Don't edit yourself.
Respect me and honor all the things about me that make us different.
Laugh with me and at me. Make me laugh at myself when I'm taking life too seriously. Let me know it's okay to be silly, to be flawed, to be less than perfect, to have bad days.
Look deeply into my eyes when we make love, or when we just talk without being self conscious. Force me to hold your gaze when I let shyness get the best of me and try to break it.
Be patient…peel away the layers of everything I've tightly wrapped around myself.
Kiss every inch of my body. My fingers, the small of back, the nape of my neck. Skip the obvious parts and find the ones that make me shake with desire. Stay connected with me all night, even if it's just the tips of your fingers reaching across the bed to rest on my hips.
Tell me your secrets, trusting I'll never judge you.
Teach me something new every day.
Show me what makes your heart pound and takes your breath away. Be vulnerable and unafraid. Be tender and forceful all at the same time. Don't be afraid to take me when you want me. Ask me for what you want.
Show me what you need and allow me to uncover the most hidden parts of you.
Play. Be adventurous. Dare me to break the rules with you.
Do love. Say it. Express it. Whisper it 100 times over in my ear.
And at the end of the day, make me feel that there will never be another after me.
"A soulful connection is one where you instantly miss each other moments after being together." ~ Anonymous
~
Relephant:
Relephant bonus:
~
Author: Dina Strada
Editor: Catherine Monkman
Photo: Flickr