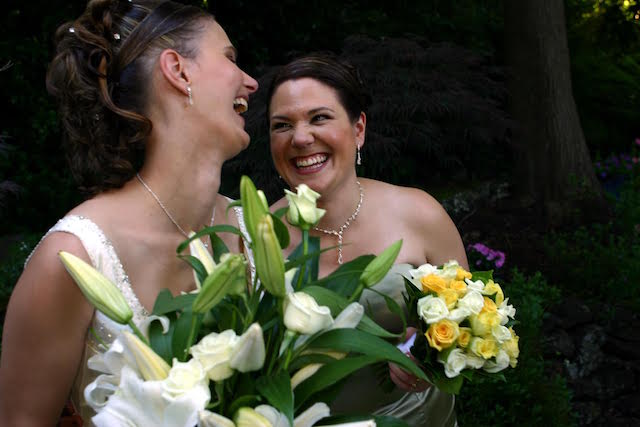 Can we manifest our own future or do we wait for fate to drive our destiny?
Manifestation is believing in something, which eventually becomes tangible (i.e., asking the world to meet the love of your life and the next day it happens). Some believe we can manifest our own future. It's not uncommon to ask the universe to help us out. Most times, along with a bit of blood, sweat and tears, we proactively achieve what we want and our cries for help feel answered.
And then there is fate. No matter how much we manifest our future, Master Fate steps in to remind us that life can change in an instant and some things are simply out of our control. This is usually the time we throw our hands in the air, likely to give up and ideally, move on. It seems destiny cannot trump fate as "what will be, will be."
Most times, manifestation and fate rarely collide. Usually, it is one or the other. However, experiencing both in an instant solidifies that life is worth living in the moment…in order to prepare for the future.
You can will something to be true and also leave it up to sheer chance. It happened to me in the same week.
Manifestation
Natalie and I have been best friends since we were 12. During our time together, we would jokingly state, if we ever won the lottery (ha ha), we would take each other to New York. Of course, school, marriage, mortgages and kids all became a priority. Once our kids were in primary school, we would jokingly comment on going to New York by the time we hit 40, which was only a few years away, to fulfill our fun dream (double ha ha).
Well, we hit 40 and no trip to New York was in sight. However, the thought was always in the back of my mind and I had secretly asked the universe to make it possible. Many times. Four months after my 40th birthday, I came across a competition on Facebook. It was for (surprise, surprise) two plane tickets to visit New York.
Three thoughts popped into my head. Firstly—the lifelong promise. Secondly—the answer to the 25 words or less question, in order to win ("What place would you visit if you won this prize?—my answer came so easily!). Thirdly—even though I never, ever enter Facebook competitions, there was an inner urge to enter just this one time…
Three weeks later, I found out I won. While we were still 40 years old, we now found our way to New York, a prize we were taking before my 41st birthday. If I had never entered the competition, we wouldn't be travelling to New York. Thank you Universe.
Fate
Reveling with brand new plane tickets and awesome husbands who would take care of home, I was also going through what I felt was a difficult decision in my life.
Jack was born when I was 29 years old. Complete accident. Hubby and I decided to try again when I was 34, when we more financially secure…and then nothing. Every month, my period came and went. We had agreed, IVF wasn't an option for us and "what will be, will be."
At 37 years old, I became pregnant. Excitement ensued, until we had the devastating blow of watching the little heart on the ultrasound beat 70 beats per minute, instead of the 120 beats per minute it needed to survive. I was watching our little creation die. Sure enough, a week later, there was no heartbeat.
At 38, I was pregnant again. A little trepidation followed but I was determined to be excited. I wanted this to last. Yet, the same thing happened. At eight weeks, I lost the baby.
Then, two years of nothing. Although, I didn't have an ovulation calendar or became obsessive, every month still held a certain feeling of disappointment when my period came. For me, my 40th birthday was my deadline. If I wasn't pregnant, then I would get my tubes tied…it wasn't meant to be.
I had totally given up. And I was okay with it. Getting my tubes tied meant I had accepted my fate and had made the choice not to be a period clock watcher anymore. Three months later, I had booked in to see my gynecologist who convinced me to get an IUD in place, instead.
I remembered his words. "There are no issues. Just wait until your next period as this will be the best time to insert it."
Sweet. And I waited. Then, I won the tickets to New York and I was over the moon. This was what fate was telling me. Making room for other wonderful things to enter my life.
And then I waited. And waited. Then, I started peeing all the time. I thought I was either diabetic or… no… it couldn't be!
Yes. Yes I was. I was pregnant.
On the final stroke of the final hour—what will be, will be. I have passed the danger period of the last two miscarriages and this little one has a strong heart of 162 beats per minute. I am going to give birth just after my 41st birthday. Thank you fate.
So now, I will be trooping off to New York with my best friend and a bun in the oven. It will be an amazing experience and an awesome 2016.
My advice is—never give up what you want in life. But if you do give up (and you are allowed to), then simply accept the fact that what will be…will be…and live life to the fullest.
~
Author: Marina Cook
Editor: Travis May
Photo: Author's Own