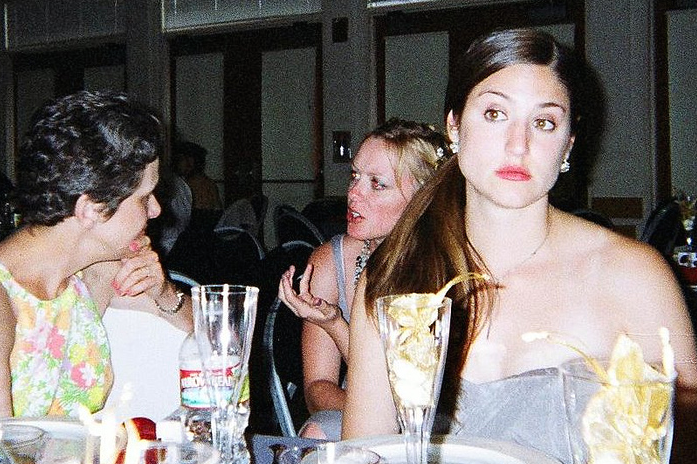 It's funny how I can be so comfortable in my own skin and yet so uncomfortable letting people in.
When I speak about being shy in front of my friends, it's always met with laughter. Disbelief. A derisive snort. They have trouble reconciling my effervescent presence with shyness in any form.
For as long as I can remember I have had difficulty reaching out and forming friendships. Part of this is due to my introspective nature. As an introvert, I enjoy my alone time, so even as a child I didn't require a playmate to enjoy playing. I have always enjoyed friendships, but I have rarely been the instigator, as it were.
The truth is that meeting people I don't know is excruciatingly painful. If I am comfortable in the environment or if I know a single person, the shyness evaporates completely. However, in an unfamiliar setting without a single familiar face, it can seem an insurmountable challenge.
Here I am, 34, single, sitting at a bar with my notebook because even beginning a conversation seems impossible. Even with liquid courage at hand, I remain paralyzed by my fear.
This is the year of challenging myself to do the things that would normally shut me down. I re-entered the dating world, got my heart broken, submitted my work for publication, and had many uncomfortable conversations about my feelings.
And tonight, I walked into this bar, by myself, ordered a drink, sat with this discomfort and sought its source.
Is it innate? Is this a survival mechanism? Social conditioning? Fear of rejection? A learned behavior?
I'm still exploring it—how it feels and where it's coming from. I have no explanation yet. I can only tell you that it feels as if I'm unable to speak. I'm paralyzed at the thought of approaching anyone. As fight or flight kicks in, I'm in full flight mode.
But right now, I'll stay with the feeling, accepting that it is part of who I am right now. When I've finished my drink, I'll give myself permission to leave. Not a moment before. And the next time I come here? I'm going to say hello.
Because this is the year that I look all my fears in the face. This is the year I trace them back to the source and shine a light on them. We all live with some darkness. We all have challenges we avoid. Some avoid confrontation. Others are unable to say no.
Whatever our challenge, we're presented each day with the opportunity to explore our own limitations and make new choices.
I will likely retain the shyness in some form. I don't mind that. It's not something I deny anymore or turn away from. But I know that it doesn't serve me to continue to keep myself at an arm's length from others because I have difficulty bridging the distance to form closer relationships.
This is my challenge, and I welcome it. Even in this moment, sitting with discomfort and a drink, I welcome the opportunity to try again.
~
Relephant reads:
Author: Crystal Jackson

Apprentice Editor: Taija Jackson / Editor: Travis May

Image: Flickr/Ted Curran