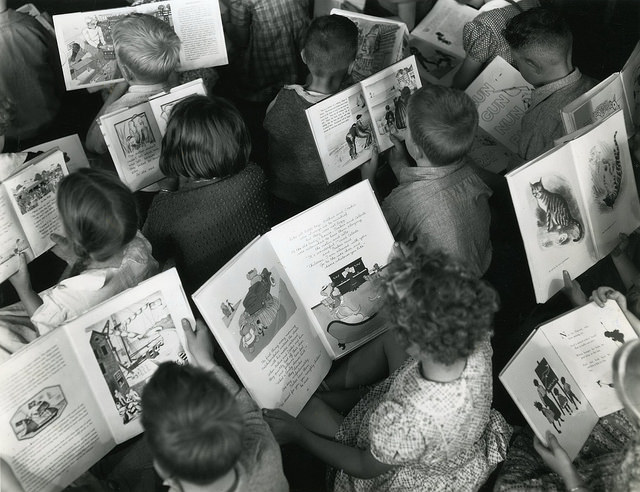 "There are perhaps no days of our childhood we lived so fully as those we spent with a favorite book." ~ Marcel Proust
The certificate I received for reading books in the second grade was the first time I felt like I had accomplished something important. My mom beamed when I brought home the gold-stenciled piece of paper with the calligraphy noting that I had finished 50 books.
My teacher pressed a freshly inked stamp into a little notebook when each book was returned to the library. The certificate stayed on the bulletin board in my bedroom, prominently displayed next to the Tiger Beat posters, until it was yellowed at the corners.
At eight years old, I was already an introverted kid. Reading books made me feel "normal." I had something to do that I enjoyed. I turned pages with the same passion that other kids played sports.
Fast-forward forty years, and things are not that much different.
Give me the choice between a book and a person, and I will pick the book (almost) every time. I love reading the sentences that have been painstakingly woven together by the author. Spending hours in a bookstore is my idea of a perfect date.
Unfortunately, my experience is not the same for all kids.
According to the National Education Association, children from low-income families are less likely to be read to at home, and children who are not read to or who do not have books at home are less prepared for school. It has been estimated by the organization First Book that in some of the lowest-income neighborhoods in the U.S., there is only one book available for every 300 kids.
What? One book for every 300 kids?
We are not talking about far away lands, where girls are not even permitted to go to school. We are talking about the second largest economy in the world!
While most of the 50 books I read in the second grade came from the library, I know that a good deal also came from my parents. Parents who live below the poverty line are not in a position to lay down cash for books. Mothers and fathers who are working several jobs may not have the time or energy to read to their kids at night.
The societal impact of illiteracy is devastating. When kids struggle in school, or even drop out, their employment options are limited and the poverty cycle continues.
Books are not just entertaining—they have the power to educate and transform.
Access to books for children can literally mean the difference between dropping out of school and a life where they can pay their bills and read to their own kids someday.
We need to keep reading to our kids, and taking them to the library. But we also need to help those families who can't. Books for me were a way to connect. The characters were my friends. Reading made me feel like I was not alone.
I still carry something with me to read when I have a spare moment. The precarious stack of books on my nightstand continues to get taller. An interest in reading that started in the second grade has given me entertainment, inspiration, knowledge and connection with every page.
What a difference it would make in the world if all kids could have the same experience.
Before you open your next novel, stop into the local bookstore and find out how to support local programs that give kids access to books and show them they're not alone, either.
~
Author: Kathy Baum
Apprentice Editor: Katie Gard // Editor: Caitlin Oriel
Image: Archives New Zealand/Flickr