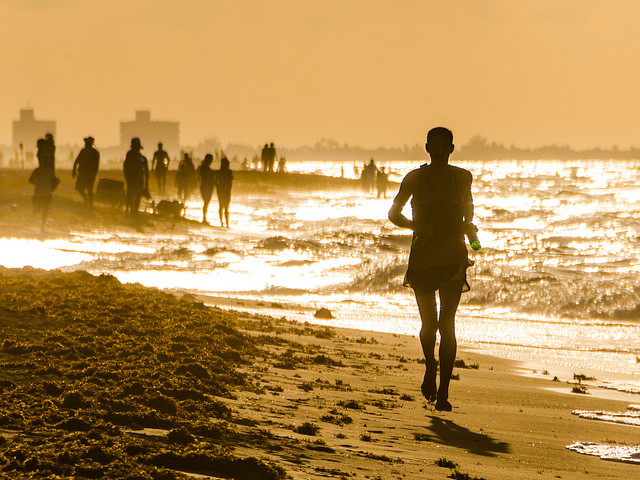 "Goodness is the only investment, which never fails." ~ Henry David Thoreau
I have always believed it can take one moment to change the course of our life.
It could be something as simple as: one smile, one thought, one touch, one glance, one missed train or gosh, you could find yourself sitting next to a stranger who turns out to be the love of your life, with a simple hello.
For Pat Divilly, it was one conversation.
In this moving, open and honest talk, he shares his glooming despondency after failing at his first fitness training business, being broke with barely enough to cover a bus fare home for the holidays and depressed, eventually having to move back home. He wandered dejected on a beach for hours, looking for answers with one thought on his mind: there must be a way.
He reached out to a few fitness trainers for advice and one got in touch offering to chat with him. It took an act of kindness from a simple conversation with a complete stranger for him to give it another shot.
What would transpire is nothing short of remarkable.
While his goal was to muster courage and set up a new business, Pat ended up creating a community not only willing to work out on a beach instead of a gym but moreover, motivating and transferring that little nudge Pat received from a complete stranger to one another. Without giving too much away, he describes how this community grew tenfold and raised money for cystic fibrosis.
Our world largely fosters a rather myopic view of focusing solely on ourselves. Anyone who wants to give can find themselves shackled with the thought that we do not have much to give, or that we don't know where to start. What I love most about Pat Divilly's talk is the little reminder (given to him by his dad) that we always have something to give. However little it might seem to us, it could very well be the world to another person.
I am a firm believer that anything, if given with the right intent and with goodness at heart has the propensity to change someone's day and in some cases, their lives. One of my favourite lines in this talk is, "the world is a mirror, and when you go out there and smile at people, converse with people and take an interest in people, your world changes." How true!
We all have our go-to TED/TEDx Talks. I urge you to add this to your list for when you are down or questioning your current circumstances with no light or end in sight. It is both vulnerable and inspiring but more importantly, it upholds the expansive resilience of our individual and collective human spirit.
You can follow Pat Divilly on Facebook and his website.
Author: Neelam Tewar
Editor: Catherine Monkman
Images: Courtesy of Pat Divilly, Gerald Lau/Flickr