~
Have you seen The Awkward Yeti comics yet?
They've been around for a while but now, all of a sudden, they are flooding my Facebook feed in the best way possible.
These ridiculously accurate cartoons cut straight to the core of the human (and yeti) condition dominating the struggles we all face on a daily basis.
From the constant tug of war for control between our brain and our hearts, the futile arguments between our brain and tongue about what we should be eating, to the organs of our body that have a knack for interrupting us at the most inappropriate moments—each and every one of them has me cringing and chuckling in recognition in equal measure. Creator Nick Seluk wins my award for Best of the Internet (it's a real thing, I swear) and I'm not alone in my recognition. His first published book, Heart and Brain: An Awkward Yeti Collection, made it's way to the New York Times Bestseller list and stayed there for two months in October and November last year.
So without further ado, let me enlighten you on the joys of The Awkward Yeti with a collection of my favourites.
Thanks to The Awkward Yeti for permission to share these. If you want to see more check out the rest of the collection—it's well worth the diversion from all that work you should be doing right now.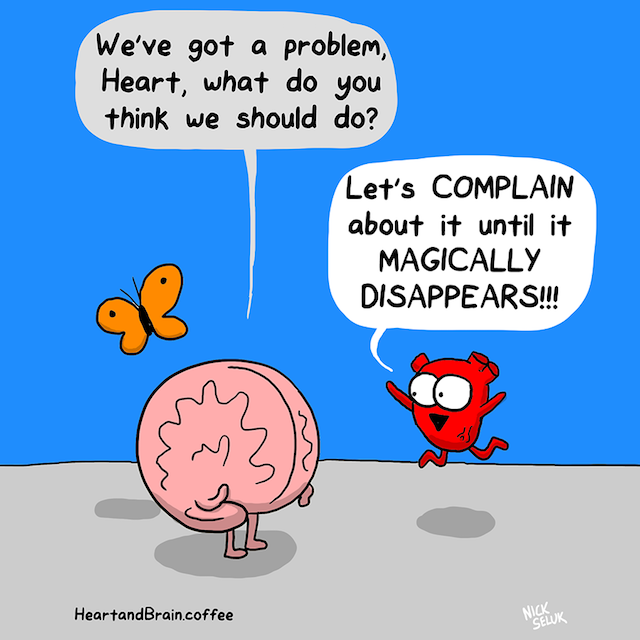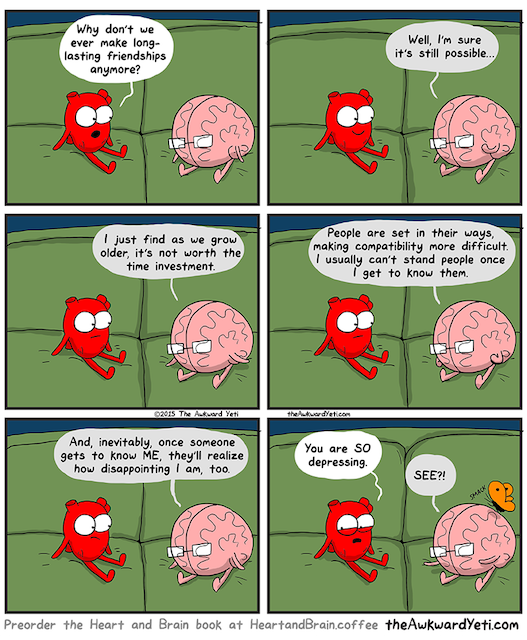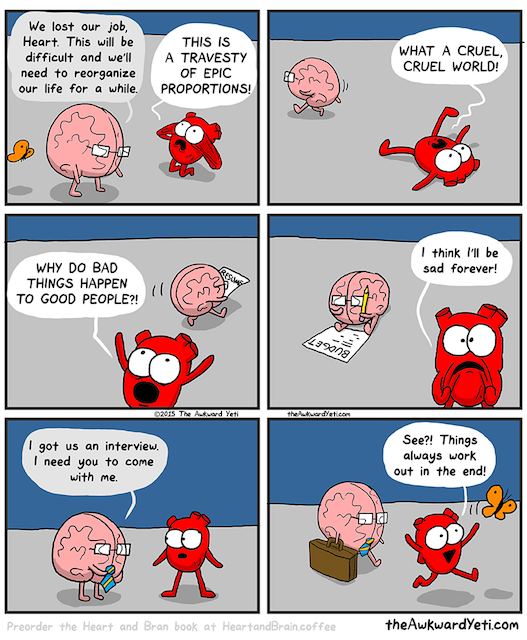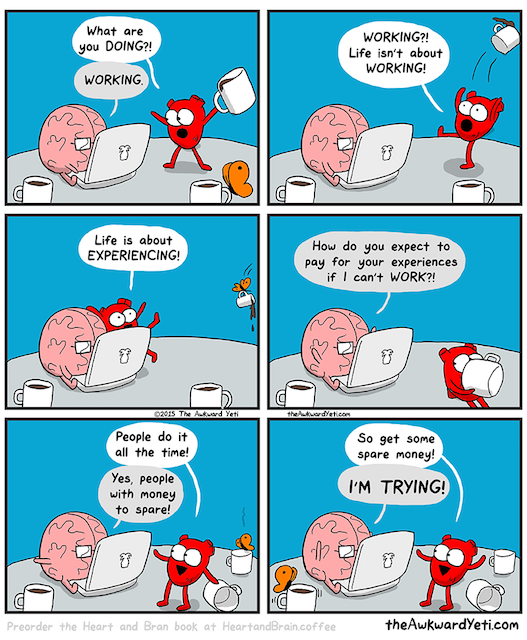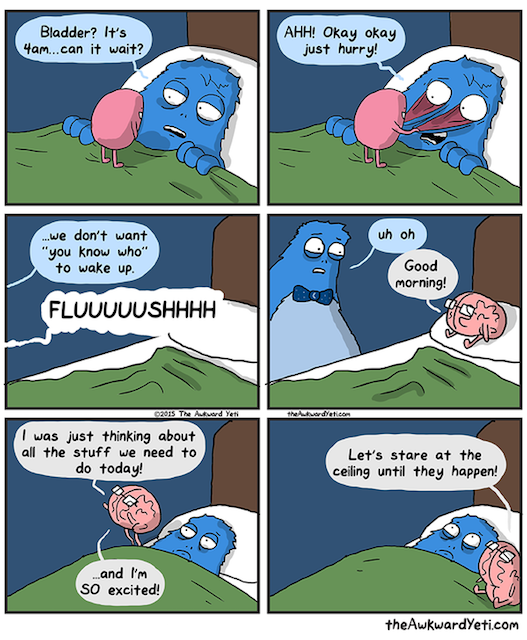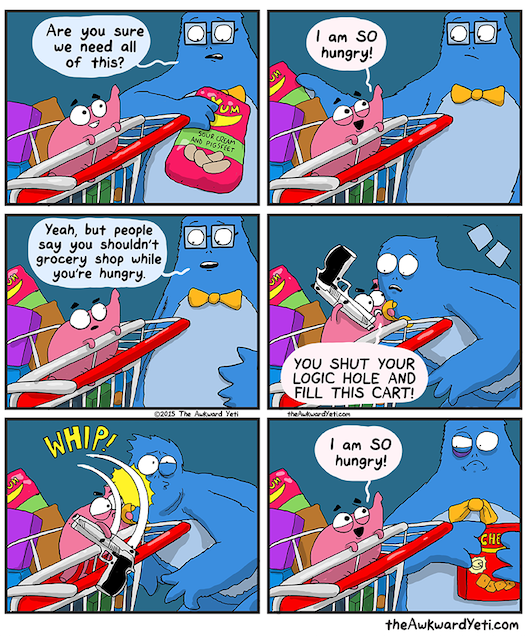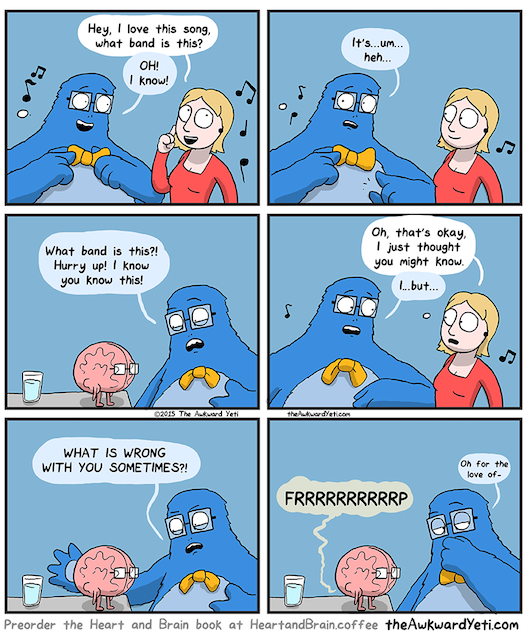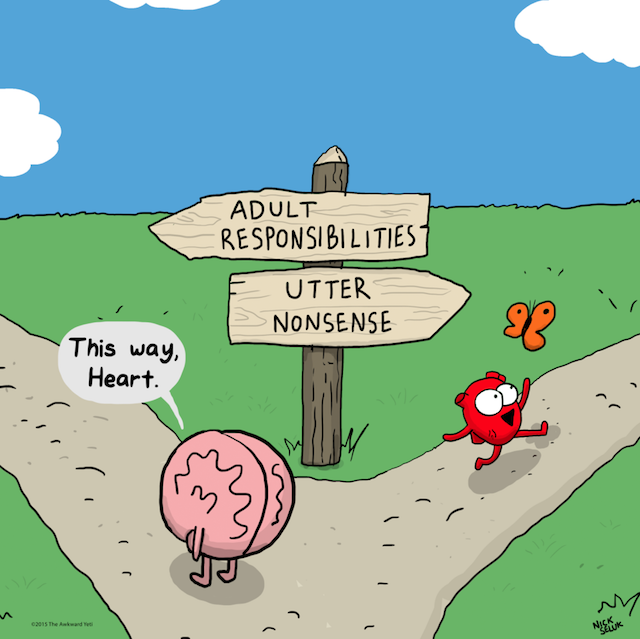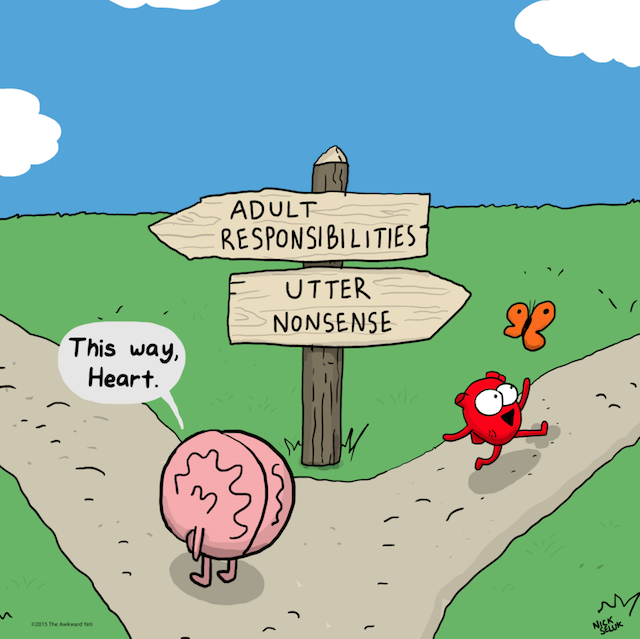 ~ 
Editor: Sarah Kolkka
Images: The Awkward Yeti