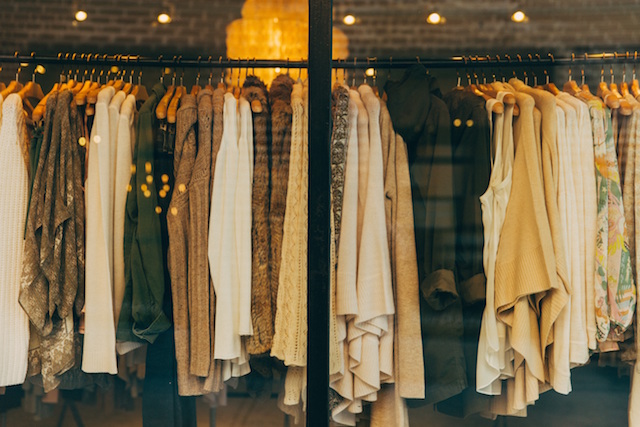 I'm a total bargain shopper.
There's nothing I like more than digging through a clearance aisle and finding something great for a fraction of the original cost. So when I got to London, you can imagine my delight at discovering the UK "charity shop."
I had heard about charity shops before moving to the UK but didn't realize how popular they really are until I got here and saw them for myself.
Charity shops are literally everywhere. You can't go into a shopping area without finding at least one or two. And if you're wondering what a charity shop is—they're similar to our Salvation Army or Goodwill in the U.S. but on a smaller scale.
In my former life I worked in international development, where we often talked of a double and even triple bottom line in investing. Double bottom line meaning you're placing your money where it can make a return and do something good for the world and triple bottom line meaning the previous two benefits plus an environmental benefit.
Charity shops, I would argue, have a quadruple bottom line. By shopping at a charity shop you are creating a benefit in four distinct ways. Here's how:
1. You save money. Buying second-hand is a fraction of the cost of new items. Just today I got a GAP denim jacket at a charity shop for a little over $10. I had just seen almost the exact same jacket at the GAP for around $80. Score—that's $70 that stays in my bank account.
2. You reduce waste. Charity shopping is a form of recycling that not only keeps unwanted goods out of landfills but creates new value simply by changing the owner. Remember the expression "one man's junk is another man's treasure." So true (as I happily strut around in my new jean jacket.)
3. You reduce demand for new clothes. The clothing industry is said to be one of the most polluting industries in the world. By getting your clothes secondhand, you stop supporting a system that is doing bigtime damage to our planet.
4. Your money helps others. What I think may be the best benefit of charity shops is that your money goes towards, you guessed it—a charity. According to FARA, a popular charity shop here in the UK "…the entire net proceeds generated through the sale of goods donated to these retail activities are gifted to the charity at the end of the year." Pretty fantastic.
So you can see I'm a big fan. Now I'm not arguing that we should get all our clothes from charity shops or even secondhand (there are some things that I will probably never buy second-hand).
But just imagine if everyone took even one quarter of their spending on clothes and put them towards a charity shop?
That would be so much better, not only for our pocketbooks, but also the planet.
~
Author: Cameron Laurent 
Editor: Sarah Kolkka
Image: Hannah Morgan // Unsplash