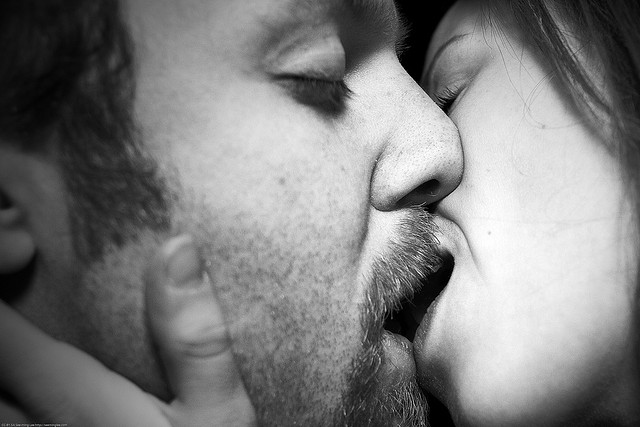 Before our lips even meet, I want to see it coming.
Warn me with your eyes,
Then reach out your hand to mine—
And stop.
Give me a wicked smile before you slowly pull me towards you.
As our bodies meet,
Lift your other hand up to the crook of my neck.
Stroke it with your thumb,
All the while, searing those beautiful eyes of yours
Deep into mine.
Now that I know for sure, this is happening—
You can lower your lips
To my lips
And slowly, scorchingly, kiss me.
Lips only, to begin with.
Then, gentle tongue probing,
Along with more gentle hair tugging,
Fingers running down the back of my neck
And my spine.
Pull me even closer
So that I can feel you're enjoying this
As much as I.
Move your lips to my neck.
Nibble and gently suck
Until my knees start to give way
And you have to drop both hands to my waist
To support me.
Move back to my lips now,
And tease me with gentle nips
And more soft tongue action.
Then, slowly, peel your lips away from mine
And leave me the same way you arrived,
Boring your eyes
Into my eyes,
With a promise of more deliciousness
To come.
Relephant:
.
Author: Hilda Carroll
Image: Flickr/Ashley Harrigan

Editors: Yoli Ramazzina; Caitlin Oriel