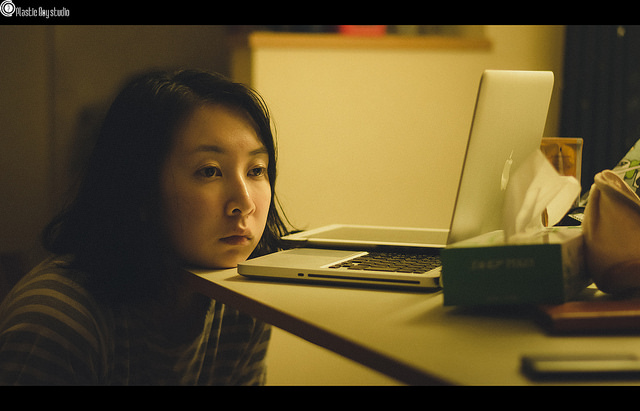 Many people I meet today react with surprise when I tell them about my past experience working in finance. Though it's a far cry from my current yogic and creative lifestyle, I value and appreciate the lessons I learned along my journey. Some of these lessons involved practical skills I continue to carry and utilize today.
Some of the lessons I learned, however, cut much deeper.
Finance did not come easily; I worked hard at it. As a female, I was often the minority within a largely male-oriented field.
While job searching prior to graduation, I went to dozens of interviews and was told more than once that my "gender neutral" name would give me an advantage in the application process. Many firms seemed like great places to work for both men and women. However, some of my interviews gave me the impression of an old-school "boys club" that one might see in the movies.
One of my male classmates who had a similar grade point average and level of extracurricular involvement interviewed for the same position, receiving an offer as well. When it came up conversationally he asked me what my offered salary was. The question made me feel uncomfortable but because I wasn't planning to accept, I told him.
He responded by saying that he had been offered $5,000 more than I had. I asked if he had negotiated the salary or told them what he expected to make. He said no.
He suggested that perhaps I had been offered less because of my gender.
When I told this story to another male friend he told me that, from an economics standpoint, it makes sense for a company to pay me less, because I was a "riskier investment. There is a chance I could get pregnant, in which case the company would have to foot the bill while I took maternity leave."
In his term, President Obama has taken steps to address equal pay for women. Among these steps, earlier this year he initiated a proposal to collect summary pay data by gender, age, and ethnicity from businesses with 100 or more employees.
We just took an important step on equal pay. Let's keep at it until every woman & girl gets a fair shot at success: https://t.co/OJAsaK6ImG

— President Obama (@POTUS) January 29, 2016
This step marks a significant leap forward, as awareness that a problem exists must come prior to making a necessary change. Without the numbers to prove that the gender wage gap exists, many will continue to live with a false sense of comfort that pay inequality isn't still happening.
The Wall Street Journal (WSJ) published this infographic which utilizes median earnings as a benchmark and highlights the differences between what women and men are paid by sector, evidencing that women are paid less than men in 439 of 446 major U.S. occupations.
The seven occupations in which women earn more than men include meter readers (utilities), highway maintenance workers, dietitians and nutritionists, telecommunications line installers and repairers, crane and tower operators, transportation, storage and distribution managers, and woodsawing machine setters and operators. The difference in earnings for these occupations is marginal, the highest being meter readers, utilities with women earning 106% of male counterparts.
This is not a black and white situation. There are other factors to consider, some of which are explored in this WSJ article about the reasons men may earn more than women. It particularly emphasizes white-collar jobs that often reward behaviors like working long hours and frequent job-hopping. Women who take time off to raise children become stunted in terms of job growth, thus impacting the median salaries.
Nevertheless, these women have put in the same number of years of schooling as their male counterparts. The discrepancy in earnings could potentially deter women from entering an occupation requiring significant personal sacrifice.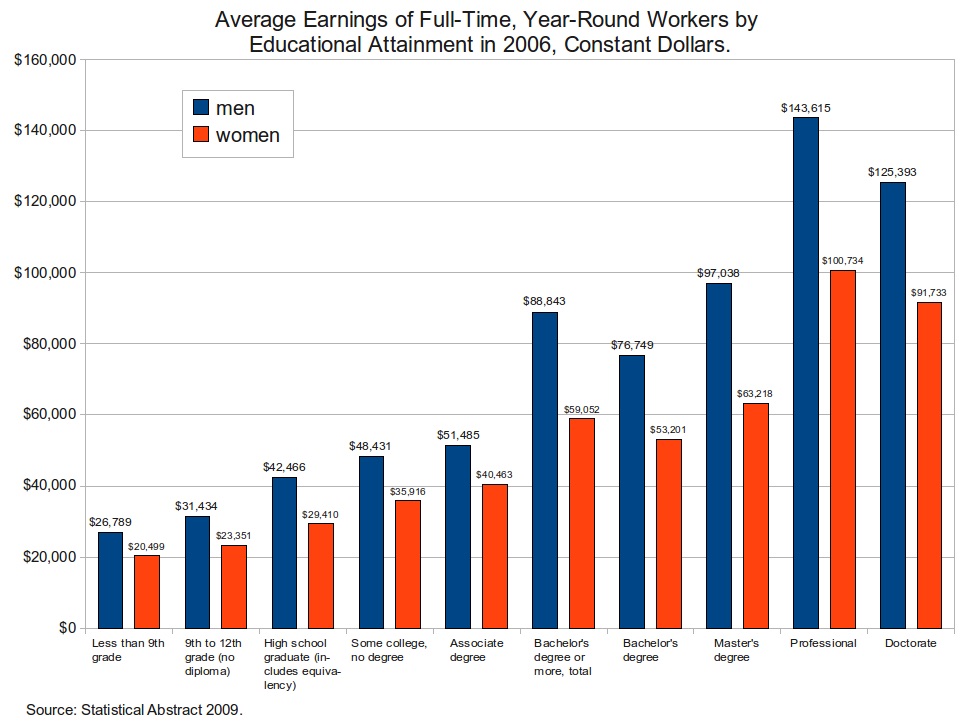 By raising awareness to the situation, we can spark a change. As the evidence shows, this is still an issue and will continue to be so unless measures are taken. Systemic problems require combined legislative change and an internal shift at the individual level.
Now that we have increased awareness, what can we do?
Here are my ideas for individual action steps.
>>Ladies: speak up! It didn't occur to me at the time, but back in school I could have reported the employer who offered me less, at the very least to my university career center. Doing so could have raised awareness and potentially prevented someone else from being treated similarly. Also do not be afraid to inquire about salaries, and always negotiate compensation (even when these conversations feel uncomfortable). Find a mentor in your field who you trust and respect, and ask them for advice on how to bring up these subjects with your employer.
>>Men: also speak up! For far too long, silence from both sexes has contributed to the problem. It is your responsibility to take a stand against this behavior, particularly if you're in a position that allows insight into pay discrepancies or other forms of discrimination. Many companies have human resources processes and systems in place for reporting unethical and unfair activities.
>>Stay educated on legislative updates regarding employment. The federal government and individual states have resources for both employees and employers; utilize them.>>Explore potential unconscious biases that you or your peers may have in order to address and remove any attitudes that may lead to discriminatory actions. Here's a useful training.
~
Author: Bretton Keating
Image: Flickr/MOTOKI Plasticboystudio, Wikipedia
Editor: Travis May