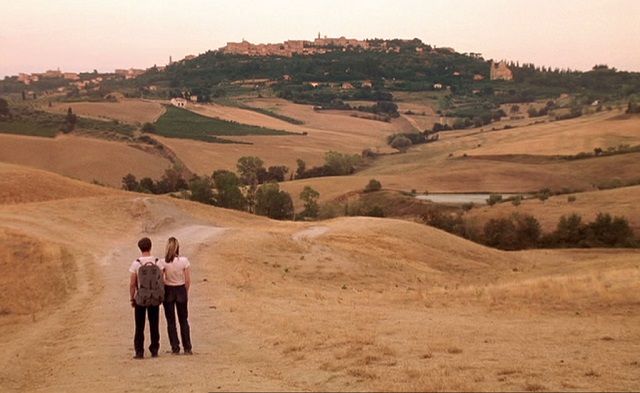 I was 18 years old when I embarked on my first solo journey.
Lightly equipped with a backpack and an open mind, I had purchased an Interrail card for Spain, France and Italy. My plans were vague; I was willing to let the road show me what there was to be found.
The sense of adventure was remarkable at the start. Here I was, young and free, taking a train to the unknown. I had two weeks to spend all by myself, discovering the world.
But the excess freedom and lack of planning meant that I would come to spend many long hours logged onto hostel computers, researching the next place to go, planning my route, finding hostels and rail routes and evaluating the cost of each option.
After spending three days in the same city, I had bored myself to such a point that I asked myself a simple question: "Where do I want to go?"
Because sometimes we really must just pick ourselves up from our indecision and make a choice.
"To the countryside," I said, with little thought.
And so I went and bought a ticket to a quaint Tuscan village I had heard about.
Journeying gives us a sense of freedom: there is no one looking over us, we do just as we please. We choose our own routes, what we eat, where we sleep, who we talk to, when to take a break.
But as we go about our travels, observing all the life being lived around us, we may feel curiously separated from reality. Who am I, just a wanderer, making my way across life while everyone else is living it?
When we are on the road and on our own, there are times when we may end up feeling lonely and even invisible.
After a long bus journey, I found myself in the midst of Italian countryside, all rolling hills and vineyards. The village was just as beautiful as promised: cobbled streets, stone churches and remarkable views across the valley. But what with the ambient trattoria restaurants, wine tastings and artisanal shops, I felt much too poor to be able to make the most of what the place had to offer.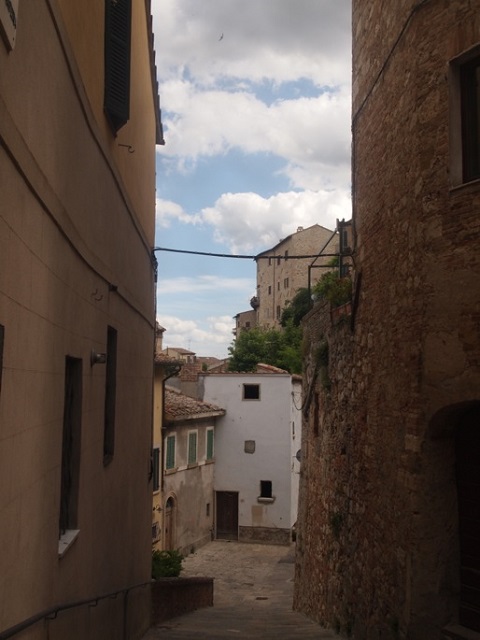 The afternoon sun was already cooling, and I began to worry. Where was I going to spend the night? There was no youth hostel of any kind in this remote tourist town. In a few hours it would be dark.
I hurried to the bus station, and stared blankly at the map of the area, until someone came to ask me if I was okay.
"I'm fine," I said. Because I wanted to be fine. I was confident I could make it on my own.
And I hopped on a bus to another village, across the valley. My intuition had told me so.
Though my destination was not far, the infrastructure of the local transport system meant a two-hour journey including a change from bus to train, first a stop in one direction, then one stop in another.
The train station was situated at the bottom of a hill, and I hiked up a steep road for another 45 minutes to finally reach the village close to the top.
The sun was beginning to set, and cast a pinkish glow on the church tower as the bell started ringing the hour.
The streets were deserted. I felt as though I was on the set of some medieval television show; only a couple of hooded monks cloaked in brown robes wandered the narrow streets.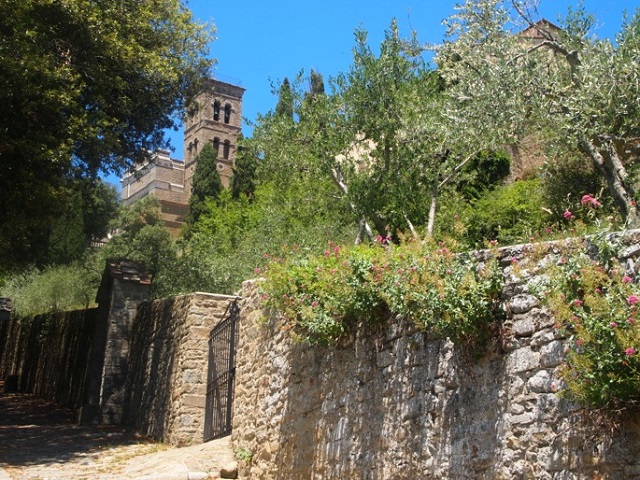 I did not feel insecure. No one was watching as I made my way to the top of the village, from where I could get my bearings. Houses were less, and there were small olive groves scattered here and there.
I turned around to look back at the view: dusk had fallen, and it was windy and cold.
To my left was an empty lot. Without giving it a second thought, I climbed across the fence, and made my way across the grassy plain to a lonesome tree, bent towards a low stone fence.
Between the tree and the fence was a nest of rocks, in which I made my bed.
From here I could see across the entire valley.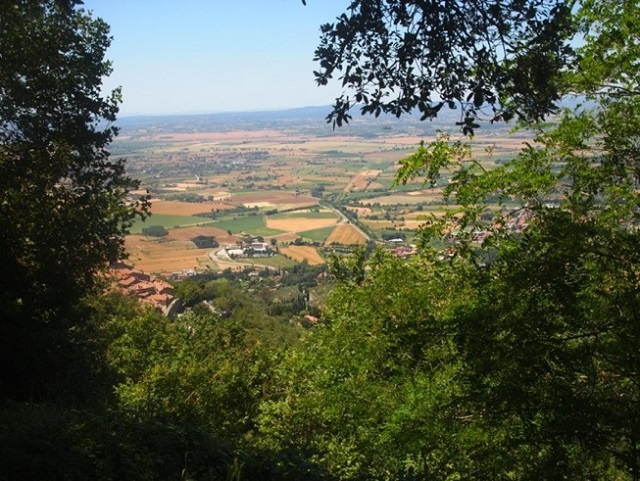 I pulled up my hood, wrapped my jacket around me, and used a scarf as a pillow. A rosemary bush that emerged from between the rocks scratched my face every time I moved, its odour lingering as I fell asleep.
I kept waking up each hour, because the wind was cold and my rocky bed left my body sore.
At 5 a.m. I decided to get up. I scrambled up to the top of the hill, where a renaissance monastery rose in glory. I sat on its steps to wipe my face and put on some makeup—despite not having showered for two days and wearing the clothes from the previous day, I wanted to maintain some sense of dignity.
At 7 a.m. I had coffee in a café on the desolate main square while watching the rest of the village wake up.
At the table next to mine, a sporty-looking American couple sat chatting.
I sat quiet, feeling warmed by the coffee, and happy despite the exhaustion of my night-time adventure.
I watched the Americans leave. I sat still for another quarter of an hour, gathering up my strength.
As I went in to pay, the bar staff looked surprised. "That foreign gentleman already paid for you."
So I walked out, slightly bewildered. I had felt alone and unobserved. I had thought I would come to pass my entire journey unnoticed. But as it turned out, the world did see me, after all.
Perhaps that strange gentleman knew that this one euro coffee would mean more to me than its value.
Because one of the most beautiful things to be reminded of when we feel lonely, is that there is always someone to take note of us, were they in the guise of stranger or friend.
That in the end, we are never quite as alone as we think we are.
~
Author: Annabella Ahola
Images: Author's own/ Movie still from "Heaven."
Editor: Khara-Jade Warren