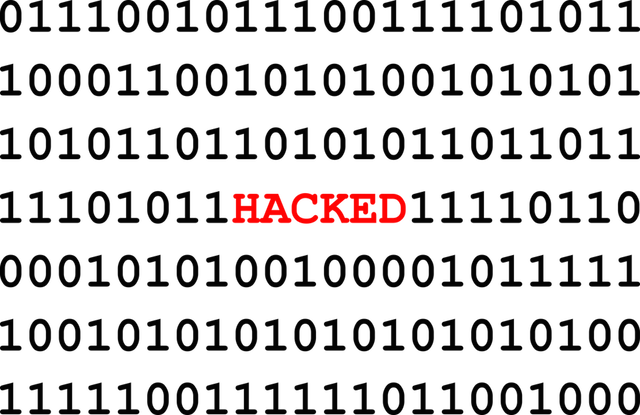 This is Part Two of a two-part piece. This section seeks to answer the important philosophical, spiritual question raised in the first installation. Read them both together for maximum benefit! For maximum benefit, read them both together! ~ ed.
~
Most contemplative practices, like yoga, are spiritual disciplines.
These practices cultivate a personal relationship with ourselves, first and foremost.
Within yoga, we are encouraged to imagine Brahman, the Sanskrit term for what French philosopher Teilhard de Chardin might have called "the un-definable creative, unifying force that pulsates behind all the cosmos," for ourselves. By allowing ourselves to imagine this concept as a form that makes sense for us, we can create a real relationship with it.
When we say, "My yoga practice teaches me [blank]," we might consider changing that to my yoga practice awakens in me, and then ask ourselves not which tools or outcomes we are limiting ourselves to, but to ignite the infinite capacity that is offered to us as the fruits of faith.
We can take that personal relationship out into the world as John Lewis does, as the Liberation Theologians do, as Dorothy Day did, but it may help us to recall that they didn't see their work as separate from their faith. Rather, they understood that their faith practice was the bedrock of their social justice work, the very ground from which their tools and subsequent actions arose.
So what are the fruits of the practice that give us that foundation?
I see these as falling into three distinct yet overlapping categories:
1. Faith practices invite us to feel secure in the love of God, in Brahman, in whatever form or name that may take. They allow us to remember our own essential worth, which is not measured by how many people agree with us on Facebook, or how we did in a line-up of other "righteous" folks. They allow us to remain steady and focused, and to not become discouraged by the nagging voices, either in our minds, in our communities, or in our social media feeds that tell us we are on the wrong side of justice because we didn't agree on some point or strategy for taking action.
We might include the Psalm 23 among our meditations, or the powerful words of Swami Vivekananda who reminds us, "As long as we believe ourselves to be even the least separate from God, fear remains with us; but when we know ourselves to be the beloved of the beloved, fear goes; of what can we be afraid?"
2. Faith practices can lead us to a sense of wonder. They can invite us into a mystical experience in which we know and accept as a given, that we do not know and cannot know how the entire infinite tapestry of life will unfold, what is the one right thing, how things will evolve and change in their own cosmic process.
Faith practices can allow us to be committed to seeking understanding of, or at least consideration of, truths that are beyond the purview of the intellect.
3. Finally, as an extension of this sense of wonder, faith practices, including yoga, can encourage us to reject "either/or" binaries in favor of embracing complexity and uncertainty. Indeed, faith itself is a practice of not just sitting with the unknown, but leaning into it. It welcomes intricacy and entanglement, rather than pursuing a fundamentalist view of one correct action, one correct process.
This dynamic tension is often generative, leading to a third, non-oppositional force of understanding. Everything is not "this-and-that," and taking sides rarely leads to resolution. If practiced in this way, our spirituality can give us the training to live in this tension and resist the either/or thinking that derails progress and leads to hurt feelings, isolation, and impasse.
There is no one road to righteousness. This view in and of itself discourages participation and dishonors personal evolution.
How do we know that the right thing to do is to shut out relatives who disagree with us, or to "de-friend" or block people on social media who in our minds have said or done something offensive or unexamined? How do we know that our view of another person's spiritual and political evolution has to be on a parallel course with our own in order for it to be valid?
The answer to all of these? We don't.
It bears saying as well that I don't believe people have to be faith-based or spiritual to receive these gifts, nor to contemplate the questions, nor to act in integrity—each one of us may be drawing from different foundations.
I know that all kinds of people, with all kinds of ideas and backgrounds, are necessary in the conversation. That for any of us to secure even the most tentative grasp of the mystery of life, politics, and justice, that for any of us to understand "what it all means," we would do well to invite a diversity of practices and experiences, and a variety of perspectives drawn from divergent personal journeys.
I am speaking here, then, to myself and to people who may have similar faith backgrounds and practices as I. Maybe this is the time to go back to those practices—not the tools, not the outcomes, but the pulsing heart of the practice, that deep inner relationship that invites challenging the mind and a softening and opening of the heart.
Let this place be our guide as we navigate those winding roads, those terrifying twists and turns, those traffic bumps, those sacred cows, and those mesmerizing, distracting colors so that we arrive safely home, together.
~
"Neither I nor the poets I love found the keys to the kingdom of prayer, and we cannot force God to stumble over us where we sit. But I know that it's a good idea to sit anyway. So every morning I sit, I kneel, waiting, making friends with the habit of listening, hoping that I'm being listened to. There, I greet God in my own disorder. I say hello to my chaos, my unmade decisions, my unmade bed, my desire and my trouble. I say hello to distraction and privilege, I greet the day and I greet my beloved and bewildering Jesus. I recognise and greet my burdens, my luck, my controlled and uncontrollable story. I greet my untold stories, my unfolding story, my unloved body, my own love, my own body. I greet the things I think will happen and I say hello to everything I do not know about the day. I greet my own small world and I hope that I can meet the bigger world that day. I greet my story and hope that I can forget my story during the day, and hope that I can hear some stories, and greet some surprising stories during the long day ahead. I greet God, and I greet the God who is more God than the God I greet. Hello to you all, I say, as the sun rises above the chimneys of North Belfast. Hello." ~ Pádraig Ó Tuama
~
The Lord is my shepherd; I shall not want. He maketh me to lie down in green pastures: he leadeth me beside the still waters. He restoreth my soul: he leadeth me in the paths of righteousness for his name's sake. Yea, though I walk through the valley of the shadow of death, I will fear no evil: for thou art with me; thy rod and thy staff they comfort me. Thou preparest a table before me in the presence of mine enemies: thou anointest my head with oil; my cup runneth over. ~ Psalms 23:2  
~
"People say, what is the sense of our small effort? They cannot see that we must lay one brick at a time, take one step at a time. A pebble cast into a pond causes ripples that spread in all directions. Each one of our thoughts, words, and deeds is like that. No one has a right to sit down and feel hopeless. There is too much work to do." ~ Dorothy Day
~
"The civil rights movement was based on faith. Many of us who were participants in this movement saw our involvement as an extension of our faith. We saw ourselves doing the work of the Almighty. Segregation and racial discrimination were not in keeping with our faith, so we had to do something." ~ John Lewis
~
"Being a theologian is not a matter of skillfully using methods but of being imbued with the theological spirit…Theology (not the theologian) comes afterward; liberating practice comes first." ~ Leonard Boff and Clodovis Boff 
~
~
Author: Molly Lannon Kenny
Image: Pixabay
Editor: Callie Rushton