Why are you an Environmentalist? Waylon talks to Shining Mountain high school about Earth Day:
"Someday we shall look back on this dark era of agriculture and shake our heads. How could we have ever believed that it was a good idea to grow our food with poisons?" ~ Jane Goodall
Relephant:
~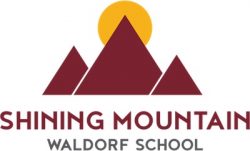 Thanks to Shining Mountain for the invite and hosting us.
We got your social mediums right heah:
Listen: Walk your Talk on your commute or over dishes with Soundcloud.
Subscribe directly to our award-winning Youtube Channel.