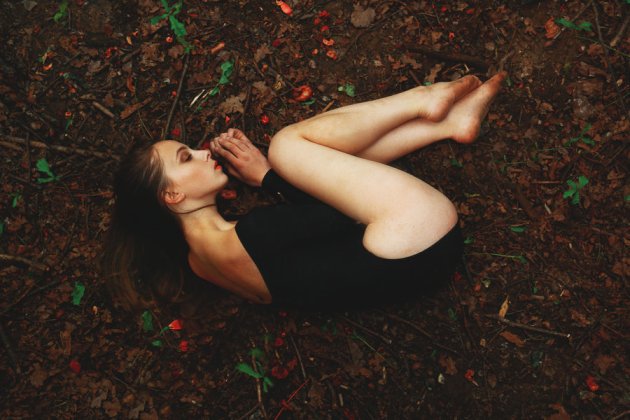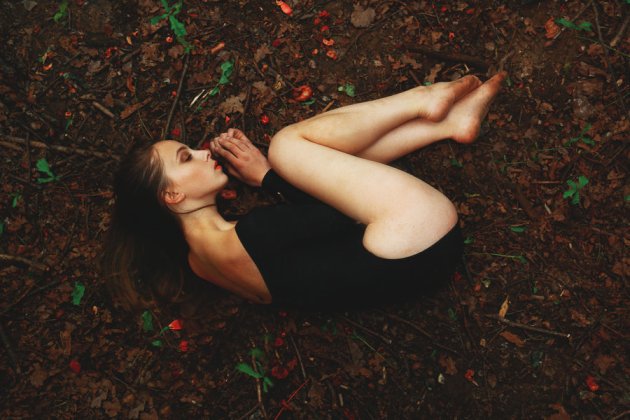 "She's a special kind of woman…She's the one with the ability to be that rock and that foundation. She's the woman who will sacrifice for your happiness, support your every dream and be your biggest fan. She's the one that will inspire you, motivate you and challenge you to become a better person in every aspect of your life. She's the woman who will fight to make things work and never take the easy way out. She's a special kind of woman. She's loyal. She's intelligent. She's passionate about life. She has soul. She has substance. She has a heart of gold. And she knows how to love unconditionally. She's a special kind of woman. And she's entirely too special to be with anything less than a king." ~ Unknown
~
I'm beginning to think that maybe I'm just not cut out for love.
I suppose it isn't love, but rather reciprocal love. Or at the very least, the kind of love that would make someone want to do anything to be with me. The feeling that two people get that inspires them to move mountains to make their love as real as the sunrise.
Maybe my problem is that I just think love is supposed to be magical—not logical. My soul craves electricity, sparks, poetry, and the way the kiss from a soulmate can make the world disappear.
Yet as much as I crave this, as much as I give this love to others, it's never given back to me. I am never the one who sits across from someone while they hold my hands telling me, "Baby, there isn't anything in the world that I wouldn't do to make this work, because you are the one thing I know for certain."
But I'm tired of lying to myself, and I'm tired of pretending that friendship is the only possibility. And I'm even more tired of believing in love and having faith that one day I won't be putting myself to bed alone each evening.
I think I'm finally realizing that, just maybe, I'm never going to be loved in the way that I need to be.
Maybe it's my destiny to be alone, maybe it's my lot to give but never fully receive.
I suppose it's my fault in some ways, because I always see the light even in the darkness. I never focus on the reasons why it won't work, but only the reasons why it would. I don't look at how difficult it could be, but how worth it it would be. I don't spend a minute thinking about how a love would affect others, because I know that when you find a love that feels like home, you hang onto it.
I've always been a romantic, someone who loves the dramatic climax in movies when all seems lost but then love wins. The kind of woman who wants a man to drive hours just to feel my lips against his, or to get woken up in the middle of the night just because he couldn't wait until sunrise to see me. Maybe it's not even love I'm after, but just being so special to someone they would do anything to not only get me, but keep me.
Yet, even with all of this, I refuse to change.
I won't budge even an inch, because I am unable to accept anything less than the kind of love that spins my world around and lands me in another dimension. A love that kisses me like Sunday morning, and has me on my knees praying in gratitude that our souls were brought together in this lifetime.
I don't want a regular love. I don't want others to approve of us simply because we have things in common or because he would be a good addition to my family. I don't want a man to say "we make sense."
What I want is the man who tells me I drive him crazy, that I kill him slowly with my love and realness. I want a man who breathes me in and refuses to go through life with anyone else by his side. I want a man to struggle with the idea of me and feel that no matter what he does, he just can't get me out of his heart.
I guess what I'm really after is a man who will fight for me, for us, in the same ways that I would for him.
Someone who not only tells me I am worth it—but shows me with his actions.
Even with my heart draped in bittersweet love, I still don't think I am asking for too much. I don't think that it's crazy to think that sometimes love does grow in the most unlikely of places and that when that happens, instead of running away, we have to plant our feet firmly and remain determined to protect something so special.
I don't know what tomorrow will bring. I don't know if perhaps one day there will be a man who throws caution to the wind just to be the one who wakes up to my starry eyes in the morning.
I don't know if I will ever be loved in the ways I need to be. Maybe I'm just not cut out for love. Maybe I am meant to walk this life alone, giving out unconditional love as gifts to those I cross paths with. Perhaps it's only in my loneliness that I am able to love like I do—because when it's undiluted and pure, it becomes an unstoppable force.
But I don't really believe that. Because I know I am not wrong for what I feel and what I want. Because I've learned that in love, you only get the amazing stuff if you actually believe it exists.
As for me, I'd rather spend my days alone believing in this messy, imperfect, difficult, beautiful vision of love than settling for the bland taste of companionship without passion.
Author: Kate Rose
Image: NomiZ25/Deviantart
Editor: Callie Rushton
Bonus: