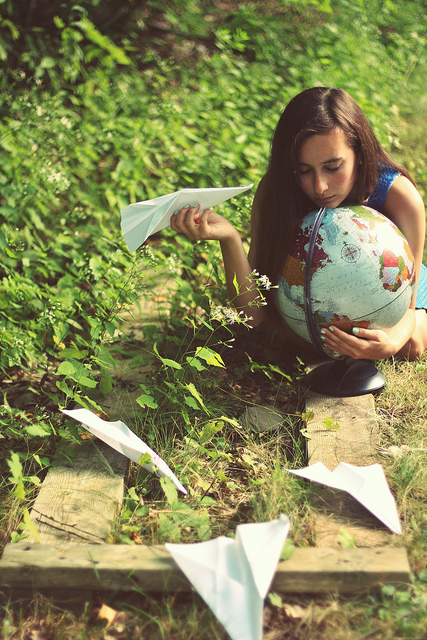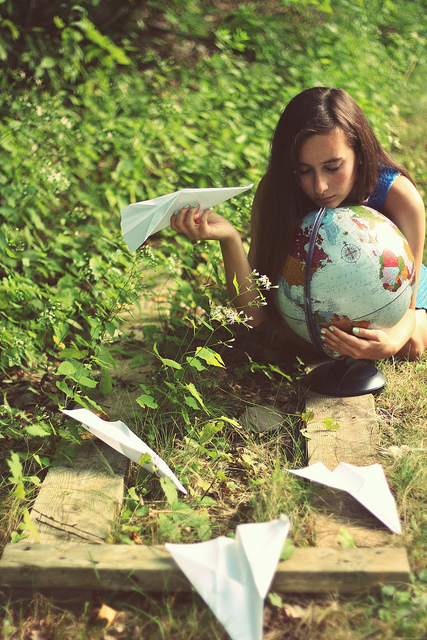 As a photojournalist assisting in the coverage of current affairs around the world, I have learned more about the power of the internet in these past four months than I have in my four years in the journalism program before that.
My job comes with a lot of traveling to different locations such as Syria and Myanmar, and using the internet to stay connected with my team who are spread across the globe, is an integral part of it.
While the Egyptian uprising of 2011 is regarded as the first ever result of a revolution through social media, now is the time where the internet and cultural blogs are playing a bigger role towards a positive world.
Before social media and blogs, there were voices which were subdued by noise. Noise that is generated when hate succeeds in overpowering love, when terrorism takes over the streets of the world, and when innocence is lost.
Today these voices are being heard by all those who like to hear. Different people around the world are blogging about their experiences, and making the world at large aware.
These include travel bloggers who fly to the different parts of the world, some as part of their jobs, and other for sheer exploration purposes. These are professional travelers who chronicle the life of the insiders from the outsider's point of view, rescue workers who come to their aid, and cultural enthusiasts who support them to get out of their plight.
The following are few examples of those who are changing, or at least trying to change the world, one word or photograph at a time:
Travel Bloggers
Alex and Sebastiaan are a young couple who aim to fill their passports one day. After having lived a traditional matrimonial life for some time, they decided in 2016 to pack their bags and set out on an impromptu trip. Their aim? To travel to different places and engage in conversations with people, do some sightseeing, eat local foods, all with the purpose of making a change by sharing their travel stories.
Expert Vagabond
Matthew Karsten is an adventure travel photographer but likes to describe himself as an expert vagabond. He has been traveling the world for more than six years—after being fed up with his routine job in Miami. So far, it looks like he is a true vagabond.
Cuisine Bloggers
Fresh Off the Grid
Megan McDuffie and Michael van Vliet are culinary enthusiasts who create mouthwatering yet easy-to-make recipes and publish them in their collaborative outdoor lifestyle blog, aptly named, Fresh Off the Grid. They make outdoor camping and cooking look like a walk in the park—pun intended.
Cuisine Paradise
Ellena Guan is from Singapore and she likes to cook tasty recipes. Her food blog, Cuisine Paradise, features enticing Singaporean delicacies, dining reviews, and travelogues, making it a complete package for anyone looking to explore the culinary world of the Lion City.
Cultural Bloggers
Michael Germano
Originally hailing from California, Michael left his corporate job to travel and see the world. His Instagram feed features a never-ending scroll of some of the greatest travel photos you will see this year.
instagramnyc
For all your curated shopping sprees, workshops, and travel guides in the Big Apple, follow this Instagram profile. They believe in experiencing, exploring, and creating.
Professional Travelers
Pilot Maria
Maria is an airline pilot and lifestyle blogger who likes to bridge the gap between the sky and the ground through her travel blogs. She has visited Bali, Paris, and Rome in the last few weeks, and her experiences are fresher than the air at 30,000 feet.
The FA Life
Kara likes to describe herself as a "professional gypsy", and her Instagram posts are nothing short of professional.  Whether it is a photo of an airport hangar, or a city skyline with a rainbow across it, Kara makes the job of a nomadic flight attendant enviable.
Thanks to the broadening power of the internet and social media, bloggers around the world are succeeding in spreading their word around. In a world where chaos is of the first order, these bloggers look like they have a plan to change the world for better.
The photojournalist in me couldn't be happier.
~
Author: Amanda Wilson
Image: MartinaK/Flickr
Editor: Lieselle Davidson