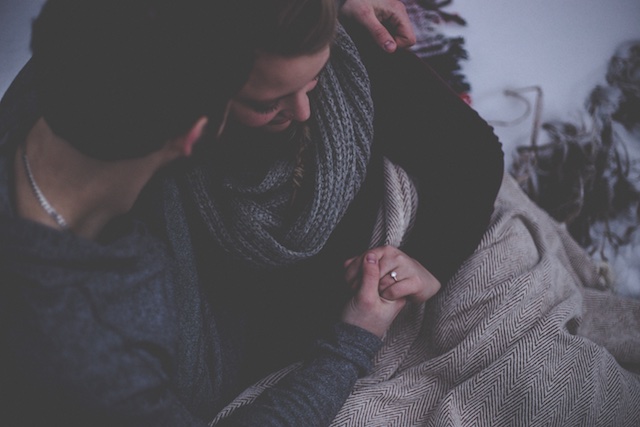 Comfort means: Waking up in the morning,
Sensing your strawberry scent in my nose.
Sun rays enlighten the beauty of devotion.
Kisses taste tender. Your body feels close.
Happiness means: Your lips form a smile,
Drawing a dimple on one, single cheek,
Casting a spell of contagious laughter—
My mind's portrayal of the man I seek.
Wisdom means: Awareness of difference.
Two cultures are diversity portrayed.
A high appreciation for each other,
Fascination, and not being afraid.
Beauty means: The way you listen.
Five senses all function as one whole.
A glimpse of small details in your eyes,
Confessions of sentiments and soul.
Luxury means: Your arms around my body,
Feeling the existence of pain fading away.
Sharing life's pulse with one another—
Affection grows stronger. The heart leads the way.
Life means: A deep breath of every emotion,
Dressed in moments of joy, but sadness, too.
Life means: intensity. Life means: love.
And, for all I know, love—that means you.
~
Author: Alice Dea
Image: Priscilla Du Preez/Unsplash
Editor: Leah Sugerman
Copy Editor: Danielle Beutell
Social Editor: Callie Rushton