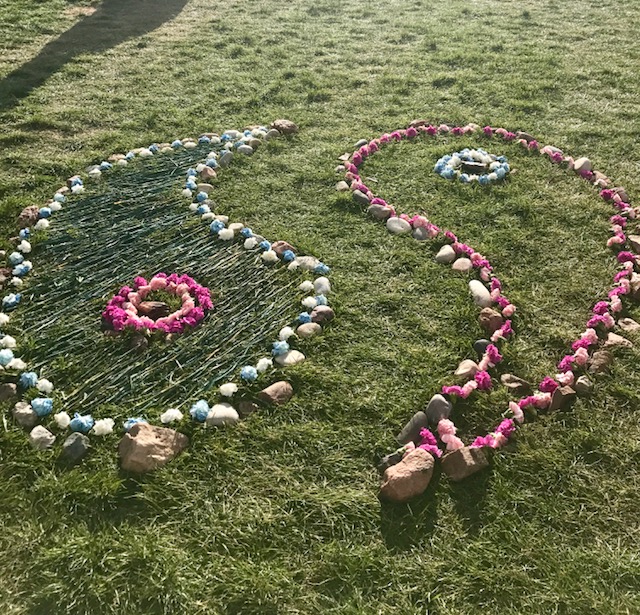 Representing the symbol of strength and energy,
Hanuman

Ji is certainly the ultimate archetype of what this festival embodies.

Boulder, Colorado, known for yoga, meditation, the superhuman athlete and love for maintaining green space, is a fitting home for this kind of intimate, transformational experience. The Hanuman Festival took place near downtown Boulder this past weekend. The famous Pearl Street was flooded with colorful yogis carrying blissed-out smiles and yoga mats, but honestly, that's nothing new for this exceptionally bright town.

This event was a union of yoga, conscious music, and nurturing community.

[Editor's note: we've interspersed just a few of the many videos and instagrams we shared of this festival throughout this article]

With various styles of yoga classes, including Kundalini, Vinyasa, Hatha, and Ashtanga, there was no shortage of diversity. There was also an assortment of workshops, from the fundamentals of slackline yoga to mandala drawing for the little ones who came out to play!
Those who are dedicated to their practice came and left satiated, including myself. I heard on multiple occasions that many students were able to find their "teacher" during the festival. Beginner and intermediate yogis left feeling like they gained a whole new insight on the proper instruction and hands-on assist, which is always yearned for and tenderly appreciated.
Worldly instructors and pioneers in the yoga and Kundalini community, like Seane Corn (see video) and Gurmukh Khalsa, also came out to magnify the intention of this space. Wisdom talks and roundtable discussions were offered to all attendees, and some of the yoga and neighborhood leaders shared their insight on wellness and mindful approaches to live in the world.
The music lineup was symbiotically designed to keep everyone on their toes, grooving and moving to some of the sweetest conscious tunes in the industry, such as Dustin Thomas, Elijah Ray, and Ash Ruiz. Gipsy Moon was a personal new favorite—they are a local five-piece folk fusion group.
As I journeyed into this event, I was—initially—not enthused about the organization. With the sun beating down on my face, I could feel my patience withering away. I recognized that I came in a bit late in the day, and everyone seemed to already be in a more laid back state of mind (and body).
I walked into the festival grounds, strolling around the array of vendors, unclear with how this festival would be able to attract so many sweet people. From what I've heard, individuals fly in from all over the world to attend this Boulder creation!
Eventually, I sat down under the canopy of a multi-colored tent structure and began to …smile. I relaxed, and opened up. I was mesmerized by the cute crawling babies and dancing toddlers. I enjoyed watching friends and families genuinely appreciating such a beautiful, serene atmosphere.
I took a deep breath and realized this was more than a small-scale festival—it's a meeting of the mindful, where hearts open, fluently. Where humans of all shapes, sizes, and ages were comfortably able to experience a festival that felt unconditionally familiar. People were enthused to immerse themselves in a sacred location, filled with potent inspiration.
As I felt myself easing into the environment, I too could see this type of affectionate energy hugging me in return, and was reminded why humanity is precious; this was a community of people seeking to spread peace, unity, and awareness.
Yoga, music, and art have always been such an admirable catalyst for many of these gatherings. I meet people from all over the globe, choosing to collaborate in honor of expanding perception, imagination, and knowledge.
Now, that is a worthy object of devotion and investment of energy.
Thank you, Hanuman, for gently putting me in check, while welcoming me in with open arms and playfulness. I'd say you've successfully created a practical way of bringing the generations together, in harmony and intent, by sensitively curating a fantastic yoga festival.
~
Relephant, from the last day of Hanuman. Seane Corn and Waylon discuss…well:
~
~
~
Author: Sammi Benowitz
Image: Author's Own
Editor: Travis May