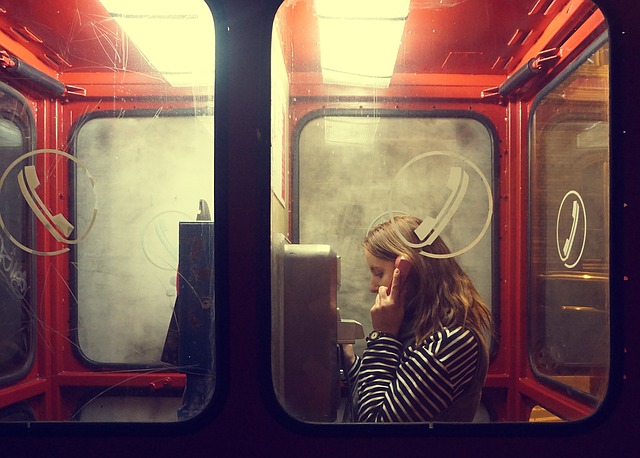 Every once in a while, something happens in the news that brings the issues of depression and suicide to the forefront of our minds.
Most recently, this news has been the death of Linkin Park singer Chester Bennington.
Bennington died by suicide on July 20, after a lengthy and somewhat public battle with depression.
None of us can judge the choice he made, or think any worse of him because of it. Even those of us who have dealt with depression and suicidal thoughts before do not know what his precise situation was or what he was going through. I wish his loved ones all the best, and I truly hope he has found peace now.
But, that said, we do need to talk about suicide.
And not because Bennington killed himself. Not because it's a trendy topic now. But because there are still people out there who are considering taking their own lives, and they need someone to reach out to them.
Suicide is an awkward topic of conversation for many people, and it can be hard to approach someone who you know and love to ask them, "Are you considering hurting yourself?"
Unless we have dealt with suicidal thoughts ourselves, we tend to think of it as something foreign, something other, something that can't possibly touch the people we care about.
But it can.
It really can, and it's not as strange or unusual as you might think. In fact, according to the American Foundation for Suicide Prevention, there are, on average, 121 suicides per day. The only reason why we don't think of it as common is because we just don't talk about it.
We are told, indirectly, that we shouldn't talk about it. We don't want to come forth because we don't want anyone to worry about us–we don't want to burden them with something they don't have to deal with.
When I was dealing with suicidal thoughts, one of the main reasons I didn't want to tell anybody about it was that then they'd think that I was going to hurt myself, and I didn't want to be thought of as a risk. We, as a society, hold such a huge stigma against mental illness and thoughts of self-harm that we silence people who are actually dealing with them, people who don't want to be perceived as weak or risky or bothersome or attention-seeking.
And so, they deal with these thoughts on their own, in silence. They mull them over within a mind that is already ill, already enforcing beliefs that are not true, and so it isn't at all surprising when, sometimes—too often—they come to the worst conclusion.
The more we talk about depression and suicidal thoughts, the more we are willing to approach someone who we think might be dealing with either or both, the more people who are dealing with them will feel comfortable talking about it themselves.
We need to talk about depression and suicidal thoughts because talking about it could, quite literally, save lives.
And, if you are a person dealing with depression and suicidal thoughts, then you deserve to have your life saved. You deserve to be listened to and loved and understand, and you deserve to live a long and fulfilling life. You deserve all the amazing things this world can offer you.
I understand that, if you are dealing with depression and suicidal thoughts, you might not believe this right now.
The problem with these illnesses is they cause our minds to lie to us, to tell us things that aren't true and skew our perception of the world. We see everything through the lens of our thoughts, like that old line about seeing the world through rose-coloured glasses, except the exact opposite. Our illness tells us that the world would be better off without us and that we don't matter, but we, I, you need to know this is a lie.
You do matter.
You matter so much that I don't even have words to fully encompass it. And if you were to die, then your loved ones—friends, family, pets, maybe even that neighbour who says hello to you every morning and has come to depend on your smile and wave—they would all care. I would care. With you gone, there would be a great hole in the world that can never truly be filled.
But, let's ignore all of that for a moment, because I know that your depression and suicidal thoughts might be contradicting everything I just said: you simply deserve to live for your own sake. No one else's.
You deserve a chance to find something that makes you happy. You deserve a chance to feel the sun on your face again. You deserve a chance to chase your dreams and maybe see them come true, to fall in love with someone new (or someone old again) and build a whole new life, different from the one you're leading now, or just to rest in the beauty of the life you have, just as it is, just as you are, even alone.
Because the only thing constant in this world is that things change.
Maybe you aren't feeling happy with where you are now, but maybe you will be one, two, 10 years from now. Maybe you'll look back on this day and find it difficult to believe that was you, that you ever felt this way. Don't you at least deserve the chance to know if this is true? Life, after all, is full of possibilities, while death is so final.
And maybe your depression will never fully go away, maybe your life will never be entirely perfect, but we can all deal with pain. We can learn to live, not defined by our pain, but existing alongside it, understanding and respecting it but not led by it.
I know that I may never be completely rid of my depression. It's something I've dealt with on and off for as long as I can remember, but that doesn't mean my life isn't worth living. Quite the opposite, actually; the moments of pain and emptiness make the moments of joy and fulfillment all the more spectacular.
And if I can give you a bit of advice right now, since we're talking about depression and suicide, I would say that you need to keep talking about it.
Reach out to someone—a friend, a family member, a therapist, a doctor, a diary, a stranger on the internet, a suicide crisis line, your pet gerbil…whoever might make you feel comfortable. Because an amazing thing happens when you start to talk: you are no longer dealing with everything on your own. There is someone else in this world who knows how you feel, who can be there for you and make you feel like you aren't alone.
And sometimes, when you can hear or read your thoughts expressed outside of your own head, you might even begin to realize that your depression has been telling you lies. And as much as it might be difficult to make yourself un-believe these lies, the first step in overcoming them is at least identifying them as lies.
Whenever anybody takes their own life, succumbing to an illness they could no longer control, celebrity or not, it is always a great tragedy, a huge loss in this world.
But, so long as you are still alive, you still have a chance, and you still have a choice. You can reach out and talk to someone, you can seek help in dealing with your illness.
In the words of the late Chester Bennington, "I came to a point in my life where I was like, 'I can either just give up and f*cking die or I can f*cking fight for what I want," and so long as you are still alive, the fight is not yet over.
You are a warrior. You are stronger than you will ever know, and you can beat this. You deserve to beat this—for your loved ones, for the world, and most importantly, for yourself.
~
Author: Ciara Hall
Image: Pixabay
Editor: Khara-Jade Warren
Copy Editor: Sara Kärpänen
Social Editor: Sara Kärpänen