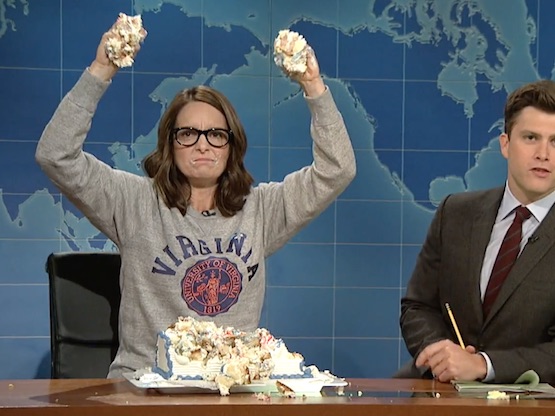 I had no idea how much America needed her right now.
"Tina Fey Absolutely Destroys eats Nazis, Trump & Paul Ryan While Eating A Sheet Cake." She's a national treasure.
I have nothing to add except that this was amazing, again and again and again and again and now I want cake. It's a movement, right?
Bonus, this is just wonderful. Arnold "learned a long time ago, that the only way to eliminate bigotry and hatred is…"