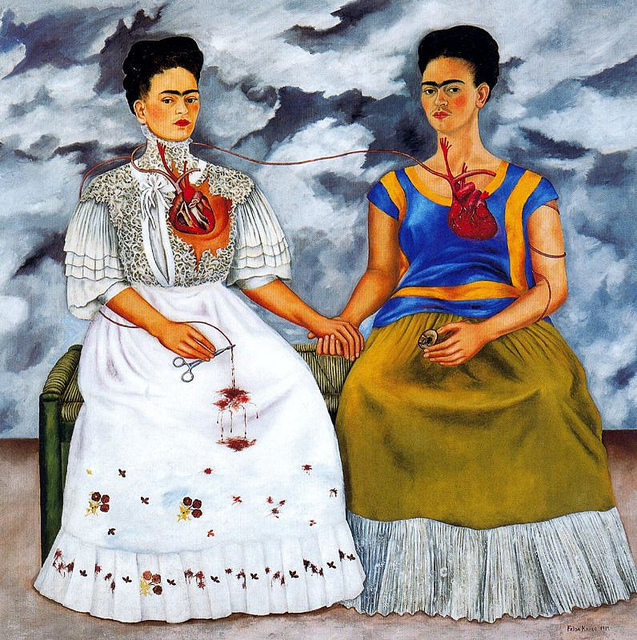 "Life will break you. Nobody can protect you from that, and living alone won't either, for solitude will also break you with its yearning. You have to love. You have to feel. It is the reason you are here on earth. You are here to risk your heart. You are here to be swallowed up. And when it happens that you are broken, or betrayed, or left, or hurt, or death brushes near, let yourself sit by an apple tree and listen to the apples falling all around you in heaps, wasting their sweetness. Tell yourself you tasted as many as you could." ~ Louise Erdrich 
~
My oldest child came to me this morning holding her broken heart in her trembling hands.
She was in search of some much needed advice about life. The kind of advice that only the bravest among us—those of us who have once been there—are able to give.
I realized in that instant with her that, as parents, our first reaction is to immediately want to protect and shield our children from their pain, which is something we do instinctively. I knew that this moment with her was different, that I would have to be brave because I couldn't shield her from the pain. I took a deep breath and prepared to guide her with feminine wisdom and truth.
She and I began our dialogue, both of our hearts on the table—raw and open and fully exposed. Tears began to form, which led to deep-rooted revelations, as we delved into the depths of the topic looming over her head.
"Life is a balance of holding on and letting go." ~ Rumi
I chose to be honest, even though I knew it wasn't what she wanted to hear. It wasn't easy because she was hurting; the pain in her voice was palpable. But I knew the only way to guide her through this perceived moment of darkness was with words of understanding and love—a truth I was positioned to give her because I had, at one time myself, been in similar shoes.
If anyone in the world understands me, it is her—this beautiful and wise young woman child, my oldest, who is very nearly an adult herself. She reminds me of a younger, more vibrant, version of myself—a version that is wise beyond her nearly grown up years.
I encouraged her to be brave as I truly listened, my heart fully connected to hers. I told her it was perfectly okay to be vulnerable and not to have all of the answers to the questions she was asking. I assured her that it was okay not to be certain when the answers would come, because eventually they would come.
Even if the answers don't look the way you want them to, my darling girl, I promise they will come. 
"In the end, only three things matter: how much you loved, how gently you lived, and how gracefully you let go of things not meant for you." ~ Jack Kornfield
~
Author: Annie R. Towns
Image: cea +/Flickr
Editor: Leah Sugerman
Copy Editor: Callie Rushton
Social Editor: Nicole Cameron