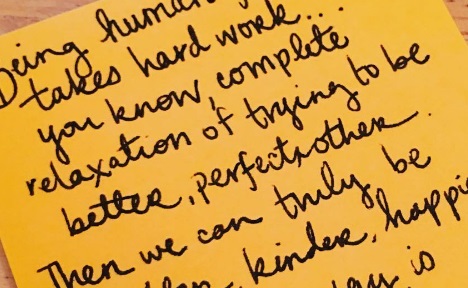 Life is just an accumulation of moments,
some that matter,
most that don't.
With no fate or fixed trajectory except
the road you choose to drive on,
the person you choose to be.
Name, identity, personality,
past, future, whatever it is,
those are just fantasies,
stories you tell yourself.
Trauma, fear, pain, suffering,
ideology—
they only trap you.
You're not a label.
You're nature.
You're shifting.
If you don't have agitation
you can sit here and be full of joy.
Simply put:
you just want life to be good,
right?
So
Be in the moment,
enjoy it.
Do good things,
let go of what no longer serves you.
Look at yourself as a human being
not a human been.
~
Author: Ashlee Schultz
Image: @ElephantJournal Instagram
Editor: Jen Schwartz
Copy Editor: Nicole Cameron